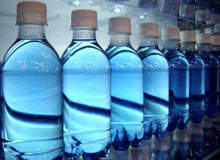 The Coca-Cola Company's 'Manifesto for Growth' is the operating framework we have established to return The Coca-Cola Company to sustainable growth in the future, with specific and measurable goals for people, our portfolio of brands, our partners, the planet and, of course, profit. In short, we have a clear path forward. And our call to action is made with humble confidence – which recognises that we have sometimes acted with arrogance in the past, vis-à-vis the market and our customers.
Retailers and food and beverage companies need each other more than ever before. As retailers look for ways to distinguish themselves in the eyes of consumers, they need good, strong brands to help bring shoppers through the doors and improve the shopping experience. And as tastes continue to fragment and consumers become more demanding, food and beverage companies need insights about shoppers that only retailers possess.
Ultimately, what is needed is a partnership between food and beverage companies and retailers to jointly improve our understanding of, and connection with, consumers.
DIVERSE PRODUCT OFFERINGS
Let me begin with what I know best, which is the relentless and accelerating demand for brand variety among consumers. For more than half its history, The Coca-Cola Company sold exactly one product, in exactly one package. Today, in Europe alone, we offer more than 130 beverage brands – double the number we had just eight years ago. Counting all the different flavours, sweeteners and packages, the Coca Cola system in Europe produces around 3,500 Stock-Keeping Units (SKUs). And the number keeps growing: in the late 1990s, Coca-Cola in Europe launched around 200 new products and line extensions annually. Last year, we launched more than 600.
"We are seeing enormous demand for low- and no-calorie drinks."
We are not alone, of course. In the EU, there are nearly 2,000 different non-alcoholic beverage brands. Counting the different flavours, there are about 10,000 products. Counting the different combinations of packaging materials and sizes, there are 100,000 distinct beverage options for European consumers.
That probably sounds like an enormous number. But to anyone who works with consumers on a day-to-day basis, the expansion of preferences, the proliferation of options and the relentless demand for choice are basic facts of life. The Coca-Cola Company does not offer 400 brands because retailers have millions of kilometres of shelf space that otherwise would remain empty. And retailers do not offer all that shelf space to accommodate our thousands of SKUs. We – all of us in manufacturing – exist to create value. We also need to continue to respond to consumers' needs and to innovate.
Of all the definitions of value I have heard in my career, my favourite definition is the simplest. It was coined by Coca-Cola board member Warren Buffett, the man who runs Berkshire Hathaway and who also has a pretty nice way with words: 'Price is what you pay,' he said. 'Value is what you get.'
I love that definition. The creation of value is what all of us have in common – Metro and Coca-Cola, Wal-Mart and Nestle. It's also how we distinguish ourselves from each other in the marketplace.
Of course, the central question is, who decides what value is? For manufacturers and retailers it is always consumers. And what consumers want, fundamentally, is variety and choice. This means that what the food and beverage industry offers consumers will never stop changing. It is the reason for POWERADE® and Starbucks and Nestea® and Sprite Zero®. It is also the reason we are seeing such enormous demand for low- and no-calorie drinks as a response to the obesity challenge.
"Food and beverage manufacture remains fundamentally a consumer-led industry."
In the UK, the light version of Coca-Cola's flagship brand outsells the 'regular' version in supermarkets. With the increasing interest in health and wellness in Europe and around the world, consumers are increasingly demanding hydration, refreshment, taste and functionality – without the calories.
The demand is unprecedented, and we see it every day in our sales numbers. But it is not especially surprising, as consumers become aware of the role of calories consumed and calories burned in the obesity equation.
CONSUMER REQUIREMENTS
Obviously, food and beverage manufacturers have much deeper and more extensive obligations to consumers than simply informing them of ingredient and calorie contents. The beverage industry, for example, through UNESDA and CIAA, is participating in the EU Platform for Action on Diet, Physical Activity and Health launched by Commissioner Kyprianou. In Germany it is participating in a joint government-industry initiative called the Platform for Nutrition and Exercise. Both are fundamentally important.
Even so, food and beverage manufacture remains fundamentally a consumer-led industry. And the fact is that consumers have never before enjoyed such a variety of beverage products: carbonated soft drinks, waters, juices, energy drinks, performance drinks, sport drinks, sports waters, iced teas, iced coffees, flavoured waters, flavoured teas, juice-based drinks, fruit-flavoured drinks, vegetable-based drinks, drinks with vegetable extracts, flavoured-milk drinks, and on and on.
The Coca-Cola Company aspires to offer a beverage for every occasion and every need state. Health and wellness is enormously important, but it's still only one specific requirement. This means that you can expect still more categories, brands, flavours, sweeteners, packages and SKUs from The Coca Cola Company. As long as consumers want variety – as long as their preferences keep changing – we are going to give it to them.
But we know we can do this much more effectively in partnership with retailers. And Europe is at the leading edge of making brand and retailer partnerships work. Hans-Joachim Koerber, who is co-chairing Efficient Consumer Response (ECR) Europe, has helped build one of the most important collaborative movements anywhere in our industry.
PAN-INDUSTRY INITIATIVES
The European ECR movement began in 1994, when the president of The Coca-Cola Company in Germany, Heinz Wiezorek, took the initiative – along with some 13 other companies and industry associations – to better understand how shared business practices can improve the performance of the total value chain. It is only through collaborative parity environments that manufacturers and retailers can address some of the most fundamental needs and opportunities in our business – from upstream logistics and supply chain management, to the downstream reset of categories and stores required to enrich the shopping experience for consumers.
"Retailers and food and beverage companies need more freely to share data and information."
Just think about out-of-stocks: even before EU enlargement, out-of-stocks were a €4bn problem, the end result of which was countless moments of shopper disappointment and lost sales. Through ECR learning programmes, our industry is now working together on a sustainable basis to get products moving through stores better, faster and at less cost.
Of course, collaborative business is not just about managing best practices; it is also about best processes. The Global Commerce Initiative is helping to define the commercial process needs of our business, and the new GS1 is creating the standards that will truly unleash the potential of the data and information technologies our businesses use every day.
By adopting these standards, and accelerating our own execution of data synchronisation and related initiatives, we will all be able to drive much more effective and efficient supply chains, reduce non-value-added costs, and enable reinvestment to create value for shoppers and consumers. Metro's Future Store Initiative has given our industry deep insights into smart supply chain technologies and demonstrates vividly that in this new landscape of collaborative business real sustainable change can only occur through vision and partnership.
There is an enormous opportunity for food companies and retailers to do more of this, to work together more effectively, to share data, information and experience to come up with better brands and shopping experiences and to gain insights about variety and the kind of choices consumers will want in the future.
'RELATIONSHIP-VIEW'
However, making this work throughout the industry will take an entirely new worldview – let's call it a new 'relationship-view' – for manufacturers and retailers.
First, we manufacturers are going to have to move our focus from selling into retailers' back doors to helping retailers sell out their front door. Business with retailers must be seen not simply as moving inventory from plants to stores but, instead, as truly creating value for shoppers and consumers.
Second, to accomplish this, we have to remove the barriers that keep food manufacturers from collaborating effectively with retail merchants on a real-time basis. This is especially true as we move to address major trends such as health and wellness. In North America, that information-sharing led to an entirely new product – Diet Coke Sweetened with Splenda® – after an important customer demonstrated that a range of Splenda-sweetened products had all reached strong, double-digit growth rates.
Third, food and beverage manufacturers and retailers will have to transform IT capabilities, along with culture and processes to better manage all data, in order to collaborate to identify the insights and to take action in the marketplace – together.
This may seem obvious – or it may make manufacturers and retailers a little bit nervous. Even so, I believe it is essential that we make this transition, because data and information – empowered by new and energetic collaboration – will be a very important source of new ideas, new value and growth for retailers and food and beverage companies alike for many years to come.
EFFECTIVE COLLABORATION
Partnerships can be more effective throughout our industry. We all need to increase the frequency and quality of company-to-company dialogue about potential growth opportunities before we have something to sell. This should be a multi-year dialogue that focuses on opportunities and emerging ideas about how to capture them.
Retailers and food and beverage companies need more freely to share data and information about every aspect of our businesses. I understand that there is a very important distinction between raw data and value-added insights and analysis. Clearly there is a role for value-added services in the data-analysis arena. But best-practice companies are already sharing transaction data freely and openly. However, while they have removed the obstacles to free information exchange, they are expecting and getting something even more powerful from their efforts: collaborative, real-time analysis and insights translated into actions to drive the common scorecard that the data represents.
Finally, we all need to adopt the data standards and processes advocated by ECR, GCI, GS1 and other leading industry groups. The initiatives and standards they are advocating will help to drive much more effective and efficient supply chains, reduce non-value-added costs and enable reinvestment to create value for shoppers and consumers. Ultimately, this creates business results for all of us.
None of these recommendations is completely new, but they do represent a three-step execution plan that we should continue to discuss and act upon.
The real reason to act is that the best among us – the companies with the healthiest and most competitive businesses – are already doing so. If we don't join them – together – we will not be as successful as we want to be in the future.
AUTHOR
E Neville Isdell is president and CEO of The Coca-Cola Company. This article is adapted from a speech he made at the Anuga Food and Beverage trade fair in Cologne, Germany, on 17 October 2005.