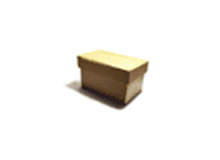 'The interface between cartons and flexible packaging' was commissioned by PRISM and looks at the current market, the expectations for the future and the perceptions of the major players in the market.
The report also investigates the probable trends in the market and looks at various developments that will impact on both cartons and flexible packaging. By independently looking in depth at this market and its trends, carton suppliers will be better able to understand and react to the needs of brand owners and retailers.
STATE OF PLAY
"238 billion units of cartons and flexible packaging are used annually, of these 95 billion are cartons."
The report begins by looking at the current market position of cartons and flexible packaging in the Fast Moving Consumer Goods (FMCG) markets. The product areas covered are very wide and include all packaged food products with the exception of fresh foods, liquid foods and processed canned and bottled foods. It also includes all non-food consumer products with the exception of consumer durables and industrial products.
Approximately 238 billion units of cartons and flexible packaging are used annually and of these 95 billion are cartons. Of the remainder, 107 billion are entirely flexible plastic packaging with the remaining 36 billion being made up of paper-based flexible packaging, multi-material packaging and other smaller types. Therefore in the markets studied across Europe, about 40% of the units are manufactured from cartons while 45% are made from wholly plastic flexible packaging. Of the remainder (15% / 36 billion) some 40% are paper-based packaging.
The report adds that in many product categories, switching between different types of material is not so apparent as had been the case some years ago, but this still occurs and depends in some cases on the product formulations. For example, recent moves from powders to tablets in the detergent markets have led to an increase in the usage of cartons at the expense of plastics.
MARKET EXPECTATIONS
The report finds that, between 2005 and 2010, the European market for cartons will increase by approximately 1.8% per annum. The market for flexible packaging will, over the same period, increase by between 1.5% and 2% per annum.
"Between 2005 and 2010 the European market for cartons will increase by approximately 1.8% per annum."
As well as organic growth, there will be increases in the market for cartons in several areas such as shelf ready packaging, multi-packs and display packs. The need for improved visual appeal and the requirements of shelf ready packaging will create particular opportunities for cartons made from both cartonboard and microflute.
Another area expected to see growth in carton packaging is the own brand sector where retailers will continue to position their own brands more directly in competition with leading brands. With the quality perceptions of carton packaging, this will have a positive impact on carton usage.
Price pressure will continue but the report adds that the pressure on prices for flexible packaging will remain high and, on balance, it appears that the effect of global oil prices and currency developments will have a greater impact on flexible packaging prices than on the prices of folding cartons which are made from a naturally occurring and renewable material.
Another change foreseen in the report is the increasing focus on environmental issues and it concludes that the folding carton industry is well ahead of flexible packaging on the two critical environmental issues, the use of a renewable resource and recyclability back to new packaging.
PERCEPTIONS AND ATTITUDES
Overall there is a strong preference for cartons amongst the FMCG companies interviewed. The main reasons for this preference are the protection, graphics and merchandising appeal offered by folding cartons, their environmental attributes and their suitability for differentiating premium products.
"FMCG companies see the best opportunities for folding cartons in multipacks and shelf ready packaging."
The key factors influencing the choice of packaging are display appeal, packaging costs, speed of filling and merchandising/shelf stacking attributes. Folding cartons score well for all these features though cost is more favoured for flexible packaging. However, many filling lines for cartons such as tobacco and detergents are among the fastest and most efficient. Additionally, it is well known that offset printed cartons have a cost advantage in the context of frequent switches of packaging design, for example in the seasonal and promotional packaging sectors.
Flexibles are perceived to have better barrier properties but increasingly cartons are being combined with flexibles in such markets as ready meals and pet foods to offer both functionality and the point-of-sale attraction that cartons offer. Almost a third of the respondents mention merchandising difficulties and relatively poor product protection when using flexibles and 20% expressed concerns on environmental issues.
The report states that when launching a new premium product, 57% of FMCG companies prefer to do so in cartons whereas only 11% said they would choose flexible packaging. The strongest preferences for cartons lie in the confectionery, detergent and convenience food markets where visual appeal on the shelf is seen as most important.
SHELF READY PACKAGING (SRP)
The increasing usage of shelf ready packaging is highlighted as a major growth area in the coming years. These initiatives, which are designed not only to increase the efficiency of shelf stacking in the supermarket but also to reduce out of stock situations, have grown in recent years and this growth will accelerate across Europe but most notably in the UK, Benelux, France and Germany.
Transit outer sizes will reduce as their role moves from transit protection to display. This is because display outers will be designed to display one or two unit packs in order to satisfy the needs for greater diversity on the shelf. This need will therefore lead to an increase in the use of attractively printed outers reflecting a strong brand image of the product. It is probable that combinations of cartonboard display outers with corrugated transit hoods will be used increasingly to fulfil both the transport and point of sale requirements.
Ease of use at the point of sale will be critical so that the outer protection can be easily removed while retaining the overall brand image on the shelf and avoiding unnecessary unpacking and shelf stacking of individual products.
CONSUMER MULTI-PACKS
"The importance of packaging is increasing as it adds to its conventional role."
It is forecast that the usage of multipacks will extend greatly beyond the traditional uses in the drinks and dairy markets. Multi-packs are easy to stack in store, offering simplicity and efficiency. They are convenient for the consumer to select and handle and are simple to merchandise. With the increasing need to promote brands, multi-packs offer a greater surface area for high quality printing to reinforce the brand. Additionally, offering a number of products in a simple-to-buy pack, leads to an increase in sales value. Cartonboard multi-packs have traditionally been successful in those markets where the product has an integral stacking strength but the rapid development of new styles and systems will offer opportunities in other market sectors.
Markets that are suggested as growth areas in multi-packs are in the pet foods, chilled and ambient foods and up-market dehydrated foods. For example pet food pouches will increasingly be sold in cartonboard-based multi-packs that will provide a better brand opportunity and offer greater convenience both for in-store efficiency and consumer convenience.
MICROFLUTE
The microflute market accounts for about 20 billion units annually and will continue to grow at a rate of around 4.7% per annum so that usage by 2010 will be nearly 32 billion units. This growth will be driven by demands for improved visual appeal and growth in multipacks and display outers. The growth in shelf-ready packaging will have a significant impact on the microflute market, because of the increasing need for smaller display outers. Increasingly, decorative microflute containers will be adopted as a substitute for conventional corrugated.
These containers will be sufficiently robust and visually appealing to satisfy the joint requirements of transit protection, display appeal and merchandising effectiveness. 75% of the microflute market is held by decorative processes including litho lamination, high-quality post print flexo, pre-print flexo, screen printing, and direct printed litho. This latter method has only emerged comparatively recently, and the carton suppliers are well placed to meet this challenge and offer solutions. Demand for these decorative processes is forecast to grow at an average rate of 4.8% per annum, while unprinted containers and those printed on conventional in-line flexo presses will grow at a much lower rate of 1.1%.
SLEEVES AND COMBINATION PACKAGING
Cartons have been criticised for their lack of barrier properties and flexibles for their poor display and merchandising properties and for this reason the report finds that there will be growth in the use of cartons in combination with other materials.
One major sector will be the continuing development of ready meals where the food is packed into a plastic tray and a sleeve made of cartonboard used to cover the tray so providing both additional protection and high-quality print to help with the merchandising of these products. While this market is well developed in some countries in Europe, there is an increasing demand for ready meals and the combination of cartonboard and plastic will continue to grow. With the rapid development, especially in Eastern Europe, of the ready meals market, this multi-materials system that exploits the best properties of both materials will continue to grow.
Another area identified is the increasing use of barrier boards to manufacture cartons. With growth in the prepared food markets allied to developments in barrier technology, cartons can now be used for a whole range of different applications in the food and related fields. Again, in using cartons the brand owner and retailer can ensure the best possible image for the product and this is becoming particularly important in the own brand sector where growth is forecast to be high.
Barrier boards allow difficult products to be packed directly into cartons without the need for additional inner wrapping or lining. This is done with a wide range of extrusions and laminations of base boards such as Folding Boxboards (FBB), Solid Bleached Sulphate (SBS), recycled boards (WLC) and Solid Unbleached Board (SUB).
QUALITY PERCEPTIONS
When launching a premium product, 57% of FMCG respondents said that they would use cartons as a first choice whereas only 11% said they would use flexibles. The strongest preferences for cartons were in the confectionery, biscuit and convenience food sectors and none of the respondents in the these markets said they would prefer to use flexibles. Product differentiation in the own label sector at the point of sale needs to distinguish between premium and general own label products. FMCG responses indicate that cartons offer the best opportunity to maximise sales in these areas. Cartons allow this product differentiation across the range of different types of products and the quality image of cartons can be enhanced still further for the higher-grade own brand products.
Stronger preference for flexibles is in the dehydrated food market but even there, less than a third expressed a positive preference and over 50% had no firm preference. The reason for the preference for flexibles in these markets is the development of attractively printed pouches.
PURCHASING INTENTIONS
When asked whether they would be likely to switch products into folding cartons, flexible packaging or combination packs in the future, about half of the respondents said they were likely to make changes. Of these, 40% expected to use more cartons as a replacement for flexibles.
A further 40% anticipated using more cartons in combination with flexibles and less than 20% expected to make changes from cartons to flexibles. The report adds that the most likely areas for gains in cartons are the confectionery, detergent and dehydrated foods sectors but it adds that while pouches will continue to grow, the use of cartons in combination with pouches will increase to help with the promotion and merchandising of these products.
FMCG companies see the best opportunities for folding cartons in multipacks and shelf ready packaging as this is where the combined properties of cartons and flexibles can be exploited to the best effect in terms of merchandising and projecting a quality image.
ENVIRONMENTAL ISSUES
Most FMCG companies recognise the environmental argument in favour of cartons and end users are well aware that flexible packaging has a problem in this respect. When asked for the key advantages and disadvantages of cartons and flexible packaging, environmental issues were seen as a clear advantage for cartons but a clear disadvantage for flexible packaging.
The two most important elements on environmental matters raised by FMCGs were the recyclability and the use of a renewable resource. In both instances cartons were seen as clearly better and it is stated in the report that: 'Attempts by the flexible packaging industry and its suppliers to develop more environmentally friendly products have met with only limited success, and the level of flexible packaging recycled back into packaging is effectively nil.' In addition, it is stated that over 80 per cent of flexible plastic packaging used in Europe is based on non-renewable resources.
Respondents also felt that cartons were rightly regarded as a natural material and therefore had a natural and friendly image at the point of sale.
CARTON'S NEW ROLE AND OPPORTUNITIES
The importance of packaging is increasing as it adds to its conventional role. As well as the traditional purposes of protection, packaging has become a medium for promotion and brand building.
The report concludes that carton packaging is well placed to take advantage of the growth opportunities in European consumer goods markets. It closes by saying: 'Cartons offer brand owners the opportunity to provide product differentiation and a quality image using packaging that has distinct merchandising advantages and display appeal when compared with competing types of packaging'.
AUTHORS
Franz Rappold is president and Richard Dalgleish managing director of ProCarton. ProCarton is the Association of European Cartonboard and Carton Manufacturers. Headquartered in Brussels, ProCarton has offices in 11 countries in Europe. Through various publications, activities and events, the organisation promotes the use of cartons and cartonboard to a wide variety of people and groups.