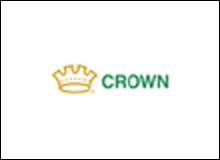 Caroline Archer-Reed, Crown Beverage Europe and Neill Mitchell, Cork & Seal (USA) Inc.
Today's advanced packaging technologies provide beverage manufacturers with a variety of innovative brand-building opportunities. Distinguishing characteristics, such as shaping, decorating and printing, successfully draw consumer attention, while new developments in enhanced can ends and self-heating and self-chilling packaging meet the demands of busy, mobile consumers.
The following are some innovative merchandising solutions that beverage manufacturers can employ to help increase brand turnover at point of sale.
Brand value through shaping
Using innovative, creatively shaped beverage packages to attract consumer attention is an increasingly popular and effective marketing trend. Advanced technology allows the moulding of beverage packages into a variety of shapes reflecting corporate, sporting event, seasonal and holiday themes.
Shaping offers marketers a viable opportunity to refresh brands by putting a familiar product in a new, attractive package. 'New' products can also be created with shaping technology, allowing marketers to develop packages and products that appeal to consumers' lifestyles.
Several eye-catching cans in revolutionary shapes have succeeded in generating substantial sales and elevating brand awareness. For example, Heineken's unique Keg Can™, which marries an innovative shape with the company's familiar green hue and the visual impact of aluminium, has become a highly identifiable icon.
Following the success of the original 12oz Keg Can, Heineken launched a 24oz version to penetrate the convenience channel, as well as liquor and grocery stores.
Silver Arrow Limited, manufacturer of Spiked Silver, a gently carbonated cranberry energy drink, also had substantial success with shaping. After repackaging Spiked Silver in a sleek, shaped slimline 25cl container, brand sales have jumped 16 per cent.
The final package design echoes the result of extensive research into the ideal ergonomic grip-shape for consumers. Its 'waisted' format makes the package easy to hold and the slight indent serves as a subtle health and fitness reference.
To help reinforce Spiked Silver's original 'cranberry taste' proposition and points of difference, the package features fluorescent pink lettering and an ultraviolet keyline around the brand name for increased visibility in nightclubs. In addition, the colour of the word 'Spiked' and the package's strapline closely match the shade of cranberries.
Teisseire set a precedent for European packaging with an innovative 'hourglass' shaped package for its popular fruit syrups. Composed of lightweight steel, the package combines eye-catching graphics, an easy-to-grip shape and a hinged plastic closure and aluminum foil seal, maximising convenience and cleanliness. Taken together, the plastic closure and shaped container create an extremely high-impact presence on the shelf.
Achievement of each of these high-impact packages can be attributed to Crown's proprietary high-pressure blow-forming process, which maximises container integrity and product protection. Unlike other shaping techniques, such as mechanical expansion and water jet forming, the blow-forming method does not directly contact the can's inside surface, preventing consequential damage to its internal coating. This process ensures package integrity and product quality.
The shaping process begins by placing can preforms into precision-engineered moulds to create specified shapes. High-pressure air causes the metal to expand and take the shape of the mould. This process provides excellent shape detail while maintaining dimensional control of the shaped container. Pre-printed preforms can be registered so that shape and graphics can be correctly integrated. Once expansion is complete, the uniquely shaped package is removed, inspected and palletised for shipment to the filling plant.
End technology
Significant strides have also been made in end technology in an effort to reduce metal usage and lower package costs for beverage manufacturers. Setting a standard in end technology is Crown's patented SuperEnd® can end, which significantly reduces material costs, saving high-volume beverage producers hundreds of thousands of dollars annually.
SuperEnd beverage ends use a different geometry than conventional can ends, which enables material costs savings and offers beverage manufacturers significant advantages during production. For example, the 202 SuperEnd beverage end uses 10 per cent less metal than standard 202 ends, while the 206 SuperEnd beverage end uses 12 per cent less metal than competitive ends of the same diameter.
In addition to material reduction, SuperEnd can ends withstand higher internal pressure, providing 8 to10psi more buckle-resistance than traditional ends. Higher buckle resistance allows SuperEnd beverage ends to withstand higher temperatures and provides users with more latitude during pasteurisation processes.
SuperEnd can ends are easy and cost-effective to implement, without capital investment. Their beverage end conversions consist of normal seamer wear parts such as chucks, rolls, knockout pads and cap pushers, and the can ends also deliver excellent seaming performance, dimensional control and seamer tooling life.
In addition to production benefits, SuperEnd beverage ends have high consumer appeal. Its design provides 20 per cent more finger access to lift the opening tab, making it easier to open. The aspect ratio of the score panel has also been optimised, resulting in similar 'pourability' to the LOE or gulper end. The 45º angle countersink wall provides better reflectivity, a 'cleaner' look and a better can-to-mouth fit, making it easier to drink from than conventional ends.
Trends toward convenience
Shifting consumer attitudes and behaviours have created strong demand for brand owners to provide products that offer added convenience for today's on-the-go lifestyle. Crown is working closely with brand owners to develop packaging solutions that are user-friendly and portable, including self-heating and self-chilling container technologies.
Crown partnered with Thermotics Developments Limited and Nestlé UK in the development of a self-heating container that heats beverages by 72ºF (22ºC) in three minutes. Created for Nescafé Original coffee, the package has completed a six million unit market trial in Europe. The test market validated the value that consumers place on convenience.
Crown is currently developing next-generation containers with a larger increase in temperature and a maximum temperature limit that will be suited for beverages and semi-viscous liquids and soups.
Crown has also designed self-chilling technology for today's busy consumer. Developed in partnership with Tempra Technologies, the self-chilling container cools beverages 30ºF (17ºC) in three minutes and 40ºF (22ºC) in five minutes. Possible applications for self-chilling technology include soft drinks, beer, malternatives and flavoured alcoholic beverages.
Recent market trials in Europe indicated that consumers were extremely responsive to the container's ability to cool beverages quickly. Additional market testing is planned in the coming year.
Promotional and marketing tools
Advances in decorating and design technology are allowing beverage manufacturers to get marketing messages across in unique ways. For example, beverage can ends are an ideal mechanism to enhance brand preference and provide a multitude of interesting promotional opportunities.
Applications include instant win campaigns, co-branding promotions and tab collection schemes. Crown offers several innovative technologies that allow beverage manufacturers to take advantage of the full potential promotional ends offer and ultimately drive volume and value for their brands.
For example, the SuperEnd beverage end and its angled countersink wall provides a unique 'billboard' area for marketers to reinforce brand identity and product differentiation. Marketers can opt to print company logos, remind consumers to recycle or encourage responsible consumption of the product.
Filled-in tabs present another exciting option. With increased surface area, filled-in tabs provide a strong visual platform for branding and promotions. Tabs can be coloured, incised- or laser-etched to create high-quality, finely detailed designs. Etching can be hidden or visible on the tab, offering a unique way of differentiating brands internally and externally. Shaped containers can also be an excellent option for promotional tie-ins.
Advances in printing
Print quality is another key element in the development of high-impact, brand building packaging. Crown employs a proprietary Vista printing process, which involves the direct imaging of conventional plates. Rather than imaging plate material with a UV light source through a series of photographic films, Vista employs computer-to-plate technology to transfer digitally stored artwork to the imaging unit that makes the plate.
This method enables closer control of the plate characteristics, producing sharper definition and enhanced graphics capabilities. In addition, it offers a better range of colour tones and smoother vignettes.
Crown continues to explore printing technology to help beverage manufacturers develop innovative packaging. Its commitment to innovation will continue to provide beverage manufacturers with unique ways to differentiate brands and marketing solutions to help increase turnover at point of sale.