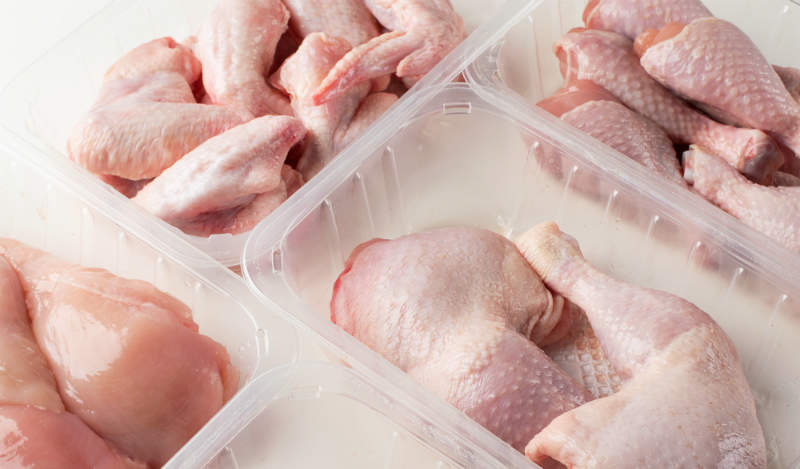 According to global alliance group Plastic Pollution Coalition (PPC), 300 million tonnes of plastic is produced annually worldwide, while eight million tonnes of plastic pollution makes its way into our oceans every year. While plastic is durable, the majority of it is 'single-use', meaning it's used once and then thrown away. Plastic bags, food packaging and straws can remain in the environment for thousands of years as plastic cannot biodegrade; instead breaking down into smaller pieces.
Many activists and groups are pushing for a reduction in the production and usage of single-use plastics. Break Free From Plastic campaigners recently exposed multiple global manufacturing companies—Pepsi, Unilever and Coke—for polluting India, the Philippines and Indonesia. The group recovered more than 50% of single-use plastic waste from clean-up sites, all from product packaging.
Global Alliance for Incinerator Alternatives member Froilan Grate said: "As the biggest producers of throwaway plastic packaging, brands carry the heaviest responsibility for the plastic problem. Plastic packaging from brands is endangering wildlife and the health of the oceans, and poisoning the water we drink and the food we eat. But the current commitments on plastic reduction and package redesign means business as usual for at least the next decade. So far corporations have given us lip-service when what is needed is urgent and drastic reduction."
Alternatively, the British Plastics Federation argues that single-use plastic has its benefits. The organisation notes that single-use plastic has reduced packaging weight and the number of lorries required to transport products. As a result, less energy and carbon emissions are used.
Director of the British Plastics Federation Plastics and Flexible Packaging Group Barry Turner said: "Packaging offers many functions and benefits including protection, preventing food waste, ensuring products are delivered in pristine condition and are safe to use or consume, that they can be easily dispensed, convey information, as well as in the instance of Sainsbury's touch-free packaging, ensuring the consumer feels comfortable in the knowledge that there is no risk to them handling uncooked product."
Packaging initiatives compared to Sainsbury's packaging introduction
Initiatives to rid the world of single-use plastics are growing. These include the recent introduction of meat substitute company Quorn announcing its plan to remove 297 tonnes of black plastic from its packaging by the end of this month.
As the non-recyclable plastic was entering landfills, Quorn decided to phase out the plastic from April 2018. Packaging will instead shift to white and opaque recyclable alternatives.
Quorn Foods CEO Kevin Brennan said: "As a founding signatory of WRAP's UK Plastic Pact, we are very excited to announce this positive change towards increased sustainability of our products. Moving so quickly to remove black plastic is a significant challenge, but one that, as a sustainable company, we view as being of the utmost importance. We view this as the right thing to do, despite the six-figure cost.
"Our customers will be able to continue enjoying Quorn as part of a balanced and healthy diet, knowing that we are committed to reducing all forms of food waste in our supply chain and to promoting and advancing sustainability without passing the cost onto consumers."
Swiss transnational food and drink company Nestlé is also another company dedicated to sustainability efforts. Earlier this year, Nestlé revealed it would make all of its packaging recyclable or re-usable by 2025 to avoid plastic entering landfills. Its focus areas also include encouraging plastics with better recycling rates and changing the combinations of packaging materials.
Nestlé CEO Mark Schneider said: "Plastic waste is one of the biggest sustainability issues the world is facing today. Tackling it requires a collective approach. We are committed to finding improved solutions to reduce, re-use and recycle. Our ambition is to achieve 100% recyclable or reusable packaging by 2025."
Amongst these initiatives to reduce the plastic intake within the industry, here's what Sainsbury's is doing instead. The retailer launched three new chicken products in 'no touch, tear and tip' pouches called doypacks—Citrus Tikka chicken pieces, Chilli and Garlic chicken pieces and Teriyaki Asian Style chicken pieces, priced at £3.50. Consumers will have the option to pour the contents straight into the pan, in order to avoid touching the raw meat.
The decision came about due to two thirds of customers stating they are 'very concerned about hygiene and contamination' when handling raw meat, according to research from Brand Potential. Almost a third of consumers have a strong dislike to touching raw meat and over 40% stated they would purchase products in packaging that allows them to avoid touching meat.
PPC CEO and co-founder Dianna Cohen said: "Plastic pollution is causing increasing harm to animal and human health, waterways and oceans, and our environment. Sainsbury's should be a leader in reducing plastic packaging, of which less than 2% is recycled worldwide, instead of creating even more plastic."
'The customer is always right': consumer benefits
Sainsbury's aims to put its customers first by helping them 'feel more confident in the kitchen'. The retailer believes the introduction of these concealed products will encourage users to buy them and broaden their horizons.
This attempt to please a particular group under the age of 35 could pave the way for similar, consumer-led products, with the chicken doypack products binge extended to pork and fish if proven popular with consumers.
GlobalData consumer analyst Pawel Urban said: "The idea of touch-free meat packaging may be quite tempting for those scared of being exposed to bacteria. However, its success will also depend on the type and the amount of plastics used for the packaging as the environmental concerns are nowadays even more sound among consumers. The application of plant-based, biodegradable or easy to recycle materials may strengthen this concept and guarantee its full success."