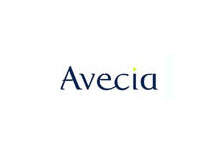 The increasing availability of digital printing solutions tailored to the packaging market is opening up a range of new opportunities for packaging printers. Some of the key benefits that digital printing can deliver in the packaging sector are:
Improved inventory management – it allows just-in-time printing to match market dynamics.
Economic, short-run print capability – it supports targeted marketing and promotional activities.
Distributed print workflows – it lets printing be carried out as an integrated operation in a packaging line rather than in large central printing facilities, which can improve speed and flexibility.
Inkjet is the most versatile digital printing technology as it is a non-contact printing method that can accommodate a variety of ink types. Consequently, inkjet printing can be used on a wide range of substrates relevant to packaging – from plastics and films to paper, metal, glass and carton. There are two broad classes of inkjet printing technology: continuous inkjet (CIJ) and drop on demand (DoD).
In CIJ printing, a continuous stream of droplets is produced by pressurising the ink so that it flows through small nozzles and by applying an oscillating force to the ink to create droplets.
The droplets are ejected into an electrostatic field, which charges the droplets to variable extents depending on the required image. Uncharged droplets are recycled via the ink recycle, while negatively charged droplets are deflected towards the substrate by their attraction to the deflection plate.
In DoD inkjet printing, there are two primary classes: thermal and piezo. In piezo DoD printing, an ink chamber is filled with ink. An ink droplet is ejected when an electric field is applied to the piezo ceramic element. This results in the deformation of the piezo ceramic, which, in turn, squeezes an ink droplet out of the ink chamber.
CIJ printing has long been used in packaging lines to print low-resolution expiry dates and simple barcodes at speeds of up to 400mpm. Moreover, recently introduced DoD technology enables the printing of full-colour images on packaging and label substrates at line speeds of commercial interest. This opens up many new options for utilising inkjet printing in the packaging market.
The image quality and line speed performance points that inkjet technology can achieve can be assessed using the following equation: P = (resolution in dpi)2x(number of grey levels). So, the higher the print resolution, the higher the information factor, and the better the image quality.
Single-pass printing
Single-pass inkjet printing is the leading means of achieving high-speed inkjet printing. It differs from the scanning head inkjet configuration used in many office and wide-format printers in that single-pass printing uses a stationary printhead (or a group of stationary printheads, typically the width of the substrate), with the substrate moving under the stationary printheads only once.
Single-pass printing configurations impose rigorous demands on the ink because the system must deliver very high reliability over prolonged periods. In scanning head printing, it is possible to wipe ink deposits from the printhead in a maintenance station and undertake purge jetting to clear nozzles at regular intervals.
In single-pass printing, printhead maintenance occurs much less frequently, which means that the ink must deliver a substantially higher level of reliable jetting from the printhead. This consideration has a significant impact on the choice of ink chemistry for single-pass printing.
The role of inks
In packaging applications, the requirement to print uninterruptedly at high printing speeds places particular emphasis on tailoring the ink chemistry to deliver high reliability. One key aspect of ink performance that underpins high reliability is open time – that is, the period of time that ink can reside in an uncapped nozzle before nozzle blockage occurs.
Figure 1 shows the open time achieved by different inkjet ink classes. Broadly speaking, the longer the open time, the more suited the ink class is to high-operability single-pass inkjet applications.
One hundred per cent UV and oil ink classes are particularly suited to single-pass printing, because they deliver the required open time to meet the operability criteria. This is primarily due to the lack of volatile components in these ink classes, which leads to a reduced likelihood of ink drying in nozzles when not in use.
The next step in ink development is to deliver jettable ink chemistries with analogue-like print performance across a wide range of packaging substrates. In this context, Avecia has commercialised the first ink set qualified for use on the dotrix printer the.factory – an inkjet printing system for the production of full-colour packaging prints.
Future challenges
For inkjet to fully deliver its promise in the packaging segment, several incremental developments are required. For example:
Ink chemistry must be developed to extend the substrate range and the colourant range.
High-reliability inks must be developed for indirect food contact applications.
The development of inks with faster cure/set/drying chemistries will provide faster print speeds.
Alongside further developments in printhead technology, UV curing systems, system integration, raster image processors and colour management, these advances will enable inkjet printing technology to extend its reach into many packaging applications.