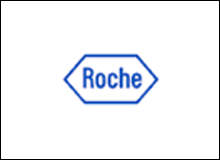 The development of consumer-friendly packaging is an important issue for marketing people, since they want to offer consumers advantages through their products.
However, the path to consumer-friendliness is complicated, because many different parameters have to be taken into account.
Assessing consumer needs
To begin with, who are the consumers? The first group consists of the so-called internal consumers, who can usually be found in the following areas:
Purchasing departments. They prefer packaging that is easy to supply and easy to secure; that is, they want more than one supplier for the same item, fall-back procedures and so on.
Manufacturing departments. They prioritise easy and robust processes, where no new equipment is required.
Supply chain departments. They demand products that are easy to store and easy to transport/ship.
Marketing teams. They have many requirements, which are often difficult to rationalise and understand. Usually, they want to design a product that will be in line with the brand positioning, and that will raise or maintain the level of the sales in terms of the number of stock-keeping units sold per year and market share.
The second consumer group consists of the so-called external consumers, more often simply described as 'the consumers'. It is crucial to know who they are, what their habits and practices are and what their needs are – both perceived and unperceived ones.
The one who can find these answers can be the first to meet a currently hidden need, which might be shared by many users.
Taking demands into account
Normally, a company prefers to offer something that differs from its competitors' products. Internal consumers will usually look for packaging solutions that are inexpensive, can run fast and efficiently (no waste), allow fast changes (from one format to another), and are robust and easy to adjust on the packaging line.
External consumers, on the other hand, will ask for tamper evidence and child resistance, where a potential poisoning risk exists. Child resistance can be achieved by exploiting the difference in intelligence, skill and morphology between adults and children.
Other external consumers will require more senior-friendly devices with low-force opening and closing solutions, and instructions that are easy to read and understand.
For all consumers, it is important that the packaging is safe and secure.
Thus, the packaging must be free from toxic ingredients, microbes, pathogen germs and dust inside; it should offer a tamper-evident click sound at opening; it should be heavy enough not to be perceived as a cheap device; and, very importantly, it helps if it is recommended or marketed by a well-known company. Moreover, the product should not have a negative social image.
Conveying the right ideas
For an innovation and development team, all the 'others' must be considered as 'consumers'. Many consumers are unwilling to change his/her habits or practices, because doing the same things routinely is safe and secure and only requires low private investments.
Doing something new is often frightening, as it is unknown and requires a change of habits – in other words, it requires the consumer to make an effort.
The best way for a company to succeed in the market is to convince all consumers that there is at least one advantage of changing things or adopting something new.
Implementing an evaluation chart or a quotation grid could help a company to convey these ideas and to show all its consumers that the new packaging can answer to most of their needs.
For each consumer, the needs – and therefore the preferences – are different. In marketing, more display space may be a priority, while the end consumer may be more interested in the easy opening of a product. A well-designed package clearly communicates all its advantages to its customers.
Author
Sébastien Fily is international packaging manager of the International Technical Centre at Laboratoires Roche Nicholas SAS.