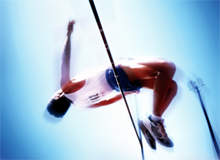 PCI: What, from your perspective, is the major challenge facing the packaging industry today?
Neil Falconer: The major technological challenges are the development of smart packaging and security features which aim to solve a number of supply chain requirements. You can divide this market space into two categories: active and intelligent packaging. Active packaging and modified atmosphere systems are designed to perform functions that monitor and react to changes in the pack contents. This includes oxygen scavengers, preservative releasers, odour absorbers and gas
barriers.
These features are commonplace in everyday packaging for chilled and frozen food products right now. They are essential to monitor and keep perishable food goods in acceptable order throughout the supply chain; from when they are packed and transported to the supermarket to when they are sold on to the customer.
Intelligent packaging is focused on the development of packaging with added functions that sense, monitor and activate changes in a package contents and display them visually, like time temperature indicators. These components consist of intelligent paper, intelligent inks, RFID tags, OLEDs, nanotechnology and printed polymer electronics.
So what is Pira itself currently working on in this field?
We're looking at intelligent packaging. In particular, diagnostic technologies such as freshness, gas and moisture indicators and labels printed on a package with thermochromic ink that will register when there has been a temperature change in the supply chain. For example, if you've been driving around with your shopping in the back of the car for six hours and it's swelteringly hot outside, you would see the indicator physically change on the package and the use-by date would reduce accordingly.
This technique is now being implemented in tandem with communications technology. By that I mean RFID, electronic articles surveillance and barcodes. So not only do we now have a way of understanding and routinely displaying changes in the content, we also have a means of storing and communicating the data.
When can we expect this new packaging to be on our supermarket shelves?
Technically it's feasible right now. The Organic Electronics Association is at the forefront of these innovations. Being able to produce the tags and also test and verify the circuitry at very high-speed production is still an issue, so wholesale commercialisation is probably a year or two off.
The great thing with printed electronics is that it enables you to print a variety of electronic components like antennas and batteries, which allows the possibility to print downloadable screens onto packaging, as well as movable images and messaging. It brings with it a host of new opportunities relating not only to preservation and product protection, but to marketing and in-store promotion. This is ushering in a new age and it's gathering pace.
So what happened to RFID? Would you say intelligent packaging can deliver where RFID failed in the past?
"There are efficiencies and cost savings to be made from the use of RFID, but at the moment it is only for specific market applications."
RFID has been around for a while and every year we see the headlines and hear predictions on how it will take off. Generally speaking, it hasn't happened yet other than limited use at pallet and case level. Take Wal-Mart, for example. They went to their suppliers and expressed a desire to improve logistics and warehousing by utilising tags on pallets. They made it mandatory for their suppliers to present their deliveries in this fashion.
When you have such big retail players driving the change that makes all the difference, but generally in the market there's only an understanding of these technologies from a very high level. In terms of scoping up the detail and implementing an RFID project, it's a lot fuzzier and most businesses haven't managed to get into that kind of depth yet.
Generally the accepted barrier is getting the cost of the RFID tags down to a sensible price of below 10¢, but the real challenge is in installing and managing the infrastructure that goes behind it; understanding how and where to locate the readers and being able to retrieve, use and store the data.
All these factors are far more important, complex and costly than the tags themselves.
But there were some successful implementations?
A lot of businesses have looked into the possibilities with RFID and were scared off by the scale of the task. But we've seen that it can work, in the automotive field for example, active RFID tags are used by car importers to track and trace cars that are to be individually customised to buyers' requirements and then transported to local markets.
They can use RFID to tag cars so they can be tracked from the moment they hit the docks. With such high-value items, it makes sense. There are efficiencies and cost savings to be made from the use of RFID, but at the moment it is only for specific market applications and not across the board. If you know what your inventory list is and where it's going, you can fairly easily track it through a defined system.
It's just not right for food packaging then?
People built high hopes around the concept that customers would be able to put their purchases in a shopping trolley, wheel it past the counter and RFID technology would then automatically identify all the individual items. Superficial, high-level transactions like this were put forward as the holy grail in retail environments. But technology isn't going to deliver that at the moment.
The cost of the infrastructure required to achieve such a feat makes it prohibitive and there are still technical problems reading tags through metals and liquids. Especially when you consider that barcodes are part of the printed package and therefore have zero cost attached to them, and they currently do the job required.
What are the implications of smart packaging for the supply chain?
"At some point the technology will grow in the marketplace and the industry will properly take it on board."
In recent years we've had stunning new technologies emerge in the research stage. Widespread use of smart packaging could change the whole supply chain. But this requires integration of the supply chain and a commercial benefit in introducing it.
Do you have any further insight on future packaging trends?
Controlled delamination technology, an electronic glue that has traditionally been used on aircraft. It works and works well. But, as always, supply chain integration is an important and troublesome consideration. Secondary packaging can be eliminated by this method – you can dramatically reduce waste in the supply chain and it enables you to reuse packaging.
There's no doubt it represents a great opportunity but at the moment there are other more pressing issues to deal with. At some point the technology will grow in the marketplace and the industry will properly take it on board. I believe it's just a case of waiting for the right time.