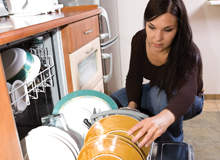 "If you don't have a counterfeiting problem you don't have a successful product," says Paul Fox, external relations leader for global operations at Procter & Gamble. But if imitation is the sincerest form of flattery, it also represents a serious danger to the reputation and bottom line of the brand owner and to the health and safety of those who buy branded products assuming them to be the real thing.
"I think there remains a small minority of brand owners who have yet to recognise the scale of the threat to the reputation of their products and companies. But it is very few. Most companies recognise the importance of protecting their intellectual property and the broad reputation of their products and services. They understand the potential damage that can occur to those brands and services at the hands of the counterfeiters," Fox says.
The trick, he explains, is to make the criminals" lives harder. "Counterfeiters are not brand loyal. Generally they will pursue the course of least resistance. So, for example, a group of counterfeiters may be replicating luxury handbags one day, pharmaceuticals the next day and smuggling cigarettes on another day. They are truly entrepreneurial in the worst possible sense of the word.
"If you can make the job of counterfeiting products difficult enough, the counterfeiter will move away from that brand area and find an easier victim. This is why I take a holistic approach. The more we can share intelligence as an industry, the more difficult we make it for the counterfeiters."
On the more substantive issue of actually putting counterfeit gangs out of business and prosecuting criminals there has been less progress, but Fox remains optimistic.
"Over the last five to ten years, there has been an increased focus on what measures are required to combat counterfeiting. We have seen extensive developments in China to protect both domestic and international global property. We would applaud the Chinese for the steps they have taken not only to introduce new measures against counterfeiting but also to actually enforce anti-counterfeiting and anti-piracy legislation. That is being replicated around the world."
No easy answers
But in terms of making products themselves harder if not impossible to fake, there are no easy solutions, warns Fox. A holistic solution is necessary, which embraces the whole supply chain; from manufacturers, packagers and shippers to distributors. Fox notes that as he has attended packaging conferences, he has found a growing level of interest in the anti-counterfeiting agenda and a general desire by packagers to become more engaged in the challenge.
But a holistic solution also has to embrace the core purpose of packaging – shelf presence.
"You really do have to look at it holistically rather than as an opportunity to expand the portfolio of packaging products. Finding an opportunity and then trying to sell it on has to have value to the end user and the end user is going to look at that value in a very holistic way. It will not just be about counterfeiting, it will be about shelf presence, the durability of the packaging itself and consumer usage. You cannot apply security solutions in a vacuum, you have to have a full
appreciation and understanding of what solution you are trying to provide. So, for instance, if you are trying to sell a solution to a brand that really does not have a counterfeit problem, then it is not likely to get much traction."
There is also, he continues, the element of consumer appeal. "At Procter & Gamble we talk about two moments of truth. The first is when the shopper is in the store and has the opportunity to select a specific product on that shelf. There is probably a wide variety of choice and clearly packaging plays a role in helping determine whether the consumer buys that product.
"The more we can share intelligence as an industry, the more difficult we make it for the counterfeiters."
"The second moment of truth is when the consumer uses the product. We believe that we have to win at both moments of truth. When the shopper is in store, we would like them to select a Proctor & Gamble product.
"When the shopper takes the product home, they should be delighted with its use so the next time they need to replace the product, we will win again at the first moment of truth. It is a virtuous circle.
"The issue for brand owners is that counterfeits fundamentally affect those two critical moments of truth. A counterfeit product may not look as good or it could look better on pure face value than the legitimate product. However, when the consumer takes that counterfeit product home and uses it, they will not be happy with the quality."
Does Fox believe that packagers are sufficiently engaged with their clients on security solutions?
"The industry does work closely with customers on specific solutions that may either be driven by client requirements, or the relationship between the packaging company and the brand owner. It is still a very productive area to work in. All brand owners, not just Proctor & Gamble, are constantly looking for innovation from the outside world. We want suppliers and academics to come to the company with their ideas. If packaging companies have what they believe to be a specific solution which can help the industry or a specific brand, they should come forward – for the benefit of all industries."