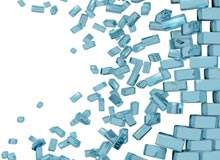 When Michael Cronin addressed the annual conference of Flexible Packaging Europe (FPE) in June, shortly after his re-election to the position of chairman, he praised the organisation's response to the European Commission's demands on food contact issues for flexible packaging, as well as its strong commitment to support the commission-driven FACET (flavourings, additives, contact materials, exposure task) project. But he also warned that the association must actively lobby to ensure that EU lawmakers fully recognise the role it plays in reducing the resources consumed by the food and packaging industry.
Cronin pointed out that this role is achieved through food preservation and through the ground-breaking material usage reduction programmes implemented by FPE members.
As he looks back on the history of FPE, Cronin believes the organisation can be proud of the important role it has played in unifying the industry.
"Looking for suitable partners in these new territories is the sensible way to establish yourself."
"The legislation we have today is workable, because of consultation and because it's more informed. I wouldn't like to emphasise a single landmark event, but our achievement can be seen in the way we've gradually pulled the industry together, instead of having different bodies representing different materials. We now work with a very strong network and speak on behalf of 66% of the European industry."
Now president of Alcan Packaging Food Europe in Paris, Cronin began his long career in the packaging business in 1975 in Dublin, Eire, and has held a number of roles at FPE since its inception in 1998 as Euroflex. He said he was flattered with his re-nomination by a body of his peers but added that the next term would be a challenge that would require him to carry "a responsibility to make sure we communicate clearly with one voice."
Cronin believes there are huge opportunities for the packaging business in the rapidly developing economies of central, eastern and southern Europe.
"Packaging demand is growing between 6-8% per annum in central Europe," he says. "In western Europe the figure is now hovering around 1%. So it should come as no surprise that most of the majors are interested in having a position in the developing economies. It"s also going to be attractive to companies from outside of Europe but the increased competition will be healthy."
The recipe for success in these markets, Cronin says, will be similar to how it is in western Europe.
"Focus on customers, offer a good service and good quality. Looking for suitable partners in these new territories is the sensible way to establish yourself. Find existing people on the ground and build strong working relationships with them."
Cronin believes western companies have improved their understanding of these emerging markets in recent years, in terms of legislation and culture.
"The large converters in developed markets now recognise that there are different drivers elsewhere and we're getting better at understanding the nuances. Legislation is changing and we're moving towards more of a common ground across the continent."
Environmental issues are top of Cronin's agenda and he believes it makes sense for Europe to be calling the shots here.
"The environment is a concern for all citizens, therefore, greater harmonisation of regulations across Europe is a sign of progress. The priority for FPE is that we lobby to make sure there is a full understanding of the issues at a European level, so it makes for good laws rather than difficult laws."
"Greater harmonisation of regulations across Europe is a sign of progress."
"We also have a focus on life cycle assessment," adds Cronin, "which is important to us because we need to be sure that legislators understand that packaging is part of the solution, rather than the problem. Significant resources are used in growing food and processing and distributing food. Packaging cuts down on food waste, so we save a lot of resources; far more than we generate. Legislators need to understand the vital role packaging plays in eliminating waste. There's a popular misconception – an emotive view – that packaging is waste."
Cronin says the FACET project, which covers food contact, is a step in the right direction but also needs to balance the requirements of the industry.
"The project is absolutely critical for us as consumers, but we need to make sure the legislation allows the industry to fully comply."
Future projects for FPE
FPE will busy itself in future with a range of issues spanning from counterfeiting to food safety via packaging.
"We can ensure the product you're buying is the item you think it is and not counterfeit, and that it's fit for consumption. Smart packaging will enable consumers in future to recognise the brand, know it's secure and know it's ready to eat. And, of course, this will all help with issues like food waste."
Cronin is pleased with FPE's drive to simplify new EC regulations such as REACH, which is aimed at logging all the materials and substances used in packaging.
"Legislators need to understand the vital role packaging plays in eliminating waste."
"REACH could have been an administrative nightmare," he says. "What we realised as an industry is that it was to ours and the consumers" benefit to know exactly what's in all the packaging. But in the earliest drafts it looked set to be a nightmare and we feared it would never work."
With REACH, FPE members were concerned by the lack of clear definitions for a number of important concepts. These included terms such as exposure scenario, chemical safety reports, chemical safety assessment, material safety data sheet, immediate down stream user, community authorisation, and member state authorisation. Other members pointed out that personnel in small, mini and micro enterprises have great difficulty in understanding complex texts in other languages.
This is particularly true when they are technically complicated documents; it is counter-productive to provide small manufacturing enterprises with thousands of pages of complex information in a foreign tongue. The conclusion was that all the information supplied to end users should be comprehensible to non-specialists and in the language of the end user.
REACH and how it will work
The EC's REACH legislation, which entered into force in June 2007 but will be phased in over an 11-year period, sees to it that all manufacturers and importers of chemicals must identify and manage risks linked to the substances they manufacture and market. For substances produced or imported in quantities of a ton or more per year per company, manufacturers and importers need to prove that they have appropriately done so by means of a registration dossier, which must be submitted to the European Chemicals Agency (ECHA) headquarters in Helsinki, Finland.
The agency may then take measures to ensure the registration dossier complies with the regulation and must evaluate testing proposals to confirm that the assessment of the chemical substances will not result in unnecessary testing, especially on animals.
EU authorities may impose restrictions on the manufacture, use or sale of substances deemed to cause an unacceptable risk to human health or the environment.
"There's a popular misconception, an emotive view, that packaging is waste."
The Member States' authorities are responsible for carrying out the objectives of REACH through inspections, with penalties enforceable in cases of non-compliance.
Now REACH is out of the way, one item close to top of the agenda for FPE is the obstacle of country-specific legislation.
"France, for example, is planning to ban non-recyclable packaging," explains Cronin. "At FPE we take the view that country-specific legislation just does not work. It needs to be applied on a pan-European basis. Secondly, you need to define what you mean by recyclable. There are many different interpretations of biodegradability and compostability."
Cronin admits that with recycling it is possible to achieve influence and set targets at a local, city council level, but he believes that legislation should be driven by the EU.
Each FPE member has been working on individual programmes to cut resource waste within their own business. They are all in compliance with air cleanliness legislation, with some of them achieving these standards before the legislation existed.
"In future, though, we need to concentrate on working together with consumers to improve the understanding of the benefits of packaging," warns Cronin. "We continue to encourage our customers and their consumers to reduce the materials we use and therefore their impact, and also to reuse those materials to reduce the impact even further. If not, then to recycle. That's really the drive we're on."