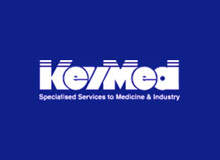 Pack integrity is vital for all types of food packaging, but on high-speed production lines it can often be difficult to spot the cause of a defect when one becomes apparent. And to make matters worse, the potential problems facing machinery developers keep on increasing, as customers seek more versatile solutions to their packaging requirements. Setting up and running packaging equipment has never been more demanding.
Graham Lewis, head of high-speed video business at Keymed (a wholly owned subsidiary of Olympus), is responsible for the company's remote visual inspection systems. 'Keymed get heavily involved in the design and development of packaging machinery, and also monitor its ongoing performance, with a view to improving efficiency,' he explains. 'We look at high-speed mechanical operations, and show what is actually happening – we basically film it and slow it down, so you can see processes more precisely.'
'For example, we look at gluing processes to ensure that the right amount of glue is being used, to counteract wastage. We also look at folding machines to highlight areas of the process that can cause damage to the packs being handled.'
Accurate analysis
Keymed systems can capture video at between 500 and 2000 frames per second at 800×600 pixels – VGA resolution. The cameras use top-quality CMOS sensors for image capture, which ensures that the resulting video is of the highest clarity.
'We can check everything – from drink can decoration to cardboard box creation for fruit. We make sure that the folding is correct, that there is no jamming, and that the tolerances are set at the correct distances,' continues Lewis. 'We can also examine bottle filling. We handle a really wide range of packaging machinery.'
Keymed's fault-find and problem-solving technology isn't just used during the design and set-up of packaging machinery: it can also be installed on a line to monitor the day-to-day running equipment. 'There are a couple of ways to use our systems,' explains Lewis. 'Firstly, you can stand on the line, watch for something to go wrong, record the operation and capture the event. The other way is to leave the analysis equipment on the line, and set it to record each time there is a warning from an automatic fault locator.'
Sealing systems
Robert Westerkamp, senior sales and marketing executive at machinery supplier Selo, says that customer demands can make the development of machines quite difficult. However, there are plenty of rewards for getting it right. 'Stand-up pouches have a long history of use for soups and sauces, but we've developed a process that enables coffee bags to be packed this way too,' he explains. 'It's one of the big success stories for us right now.'
The process, which is based around a Toyo Jidoki pouch-filling and sealing machine, demands 100 per cent seal integrity. To complicate things further, there needs to be a resealable strip inside the neck of the pouch. If the strips don't spend enough time in the heat-sealing jaws, the pouch may not be airtight; too long and it could damage the resealable closure.
'Minimising the oxygen content in the filled pouch is very important, as it can affect the flavour of the coffee,' explains Westerkamp. 'Fortunately, our system is based on a fantastic machine, which offers excellent sealing properties and high productivity. Selo added a system to load the coffee bags – an idea thought up by our own engineering department. Basically, we've made some alterations to the way the gravity feeder works during the filling process.'
Both men agree that there is no room for pack failure on a modern production line. 'Reliability is one of the main things people look for in modern packaging equipment,' says Westerkamp. Despite the costs involved to screen a production line, it is obviously far cheaper to analyse initial packaging processes than to damage a company's reputation with a product recall.