The constraints of increasing regulations are forcing companies to find ways to simultaneously meet consumer and statutory requirements. This is a difficult task in the case of over-the-counter (OTC) drugs, despite most of them being registered as pharmaceuticals.
The main difference is that an OTC drug contains well-known active ingredients, with many scientific studies having already been carried out. The challenge is to find a new combination of existing active ingredients and excipients, a suitable galenical form, a radical process and convenient packaging. Given that new active ingredients do not have to be developed and tested, the time taken to launch a new OTC drug (approximately 16?36 months) is shorter than for a pharmaceutical one.
To shorten the time-to-market for OTC products, some companies decided to develop food supplements. The first advantage of this policy was to increase the flexibility of product formulation, allowing variation in active ingredient/excipient combinations.
The second advantage was that these supplements could be produced on non-pharmaceutical sites, eliminating the costs and overheads linked to quality management systems in pharmaceutical production. However, for most pharmaceutical companies, the addition of food supplements was synonymous with outsourcing.
Most of their facilities were registered as pharmaceutical sites, but regulations would still not allow producers to operate different manufacturing systems under the same roof. These products also had to be in compliance with the regulations that usually authorised the ingredients at lower content levels in foodstuffs. The list of authorised food excipients is much longer than the approved list for pharmaceutical and OTC products.
How well do you
really

know your competitors?

Access the most comprehensive Company Profiles on the market, powered by GlobalData. Save hours of research. Gain competitive edge.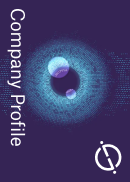 Company Profile – free sample
Thank you!
Your download email will arrive shortly
Not ready to buy yet? Download a free sample
We are confident about the unique quality of our Company Profiles. However, we want you to make the most beneficial decision for your business, so we offer a free sample that you can download by submitting the below form
By GlobalData
During the last few years, basic food regulations have become more stringent, with the levels of constraint approaching pharmaceutical requirements. There are still some advantages to the OTC policy of introducing food supplements to products, but these will inevitably become redundant as regulations increase.
Science kept simple
Pharmaceutical companies involved in OTC business have to implement strong marketing strategies to deal with the fact that OTC drugs are usually purchased by the patients themselves, without prescription. These companies must learn a great deal about their consumers: their needs, their habits and how to improve their well-being.
Most companies decided to market some healthcare and cosmetic products, backed up by clinical studies. At the same time, their competitors (companies specialising in healthcare and cosmetic products, as opposed to pharmaceutical products) began to launch new products, with simplified scientific claims.
It is easier, in terms of preservation and transport, to manufacture pharmaceutical products as near as possible to the main markets. However, these markets may change within the space of five years. Economic changes can force companies to move manufacturing sites.
The ability to choose the best manufacturing site, in compliance with GMP and internal quality guidelines, is a key factor in decreasing the retail price of products for patients. It is also a way to launch new products, which are based on technologies that are not available in-house, using sub-contractor facilities.
A choice of suppliers is the key to success. It is often necessary to produce different kind of packs (sometimes in small quantities) to fulfil a niche market. These packs are short-lived, but are designed to react immediately to competition and consumer demands. To do this effectively, producers need to be free to switch from one supplier to another according to specific demands and time constraints.
Material wealth
Innovative processes are based on new concepts and new materials. It is essential that the implementation of any new product is entirely safe for use by patients. This is the responsibility of the pharmaceutical, OTC, food and cosmetic companies.
There is no reason why the rules applied to pharmaceutical companies cannot be the same as those for OTC, food and cosmetic companies. If a large company verifies the safety and efficiency of a drug, and independent experts can validate their assertions, then health authorities should trust the initial claims.
As stricter regulations come into place around the world, it will become even more difficult to move quickly to market. The registration of a product takes an increasingly long time (even with the mutual recognition procedure in Europe), because most countries are adding their own local restrictions. These requirements may well be laborious, but they are necessary to ensure that products are completely safe for consumers.
Over the past few years, pharmaceutical suppliers have realised that that it is not necessary to market a product heavily once its name and certificate of compliance has been registered in a drug dossier. However, the annual negotiation of purchasing prices used to be a near impossible task. Once a product had undergone stability tests with registered materials, the equipment was validated and qualified with the same materials.
This gave the material supplier the upper hand, as they could more or less name their price. The big pharmaceutical companies now know how to register a change, and how to notify the appropriate health authorities of these changes.
These same companies are also very careful about the way that they register new drugs, so that material suppliers cannot be completely confident that they will be the sole providers of ingredients. This degree of flexibility could help big companies to improve quality, while reducing the retail price of their products, purely through the introduction of competition among suppliers.
Flexible approach
In future, manufacturers should be more focused on the real benefits of each component of a product, and on what it costs to supply these benefits to consumers. Until now, the primary pack was only there to protect the drug.
Manufacturers rarely gave any thought to its design. If the primary pack was an industry standard, and could be made on existing equipment, then it would be automatically adopted. The introduction of primary pack specification has led to analysis of their chemical and physical characteristics. Producers have to compare every new packaging material they encounter with the initial characteristics of the packaging that they tested in stability studies.
For example, if the global water vapour, oxygen and CO2 transmission rates are at least the same (or even better) for the new packaging material that the producer is proposing to use, then it should be possible to switch to this material without running a long and expensive stability study. These parameters determine whether or not a drug will be properly preserved, so it is essential that new materials maintain these qualities.
Even those packaging materials that are not in direct contact with the drug should be of at least food grade, in terms of consumer safety. It would be excessive to provide the quality required for immediate contact with the pharmaceutical product, or to operate in GMP conditions, but a certain level of hygiene and safety must be maintained to ensure that the brand identity is protected. Of course, if the product contains a liquid that can migrate through the direct packaging material to the external packaging, then both have to be pharmaceutical grade materials.
With regard to the external packaging, pharmaceutical companies have a large degree of flexibility. Apart from printing false claims, the manufacturer has free license to describe the product in a logical manner that will suit both the consumer and competitors. However, flexibility is still lacking in the variety of shapes and kind of secondary packs used for OTC products, because any new developments are largely dependent on existing manufacturing equipment.
The implementation of new designs for secondary packaging could be made economically viable with outsourcing, at least for a trial period of a few months, or years. Ideally, manufacturers would also like to have tertiary packs that combine both the wrapping and dispensing of their products on the retail shelf.
Printing and machine technologies are now in a position to help accommodate these needs. Again, the financial implications are severe, but there will be the long-term reward of not having to modify materials according to new regulations.
Supply and demand
Supply chain management is now a specific job in large pharmaceutical companies. A team needs to be in place to monitor pack quality, the way they are wrapped together on pallets and storage space in the warehouse. All of these shipping parameters must be inspected to reduce the supply chain costs and to optimise the retail costs of the goods.
Unfortunately, this job is sometimes in direct conflict with the wishes of a marketing department, who want to have wide (and bulky) packs that are highly visible on drug store shelves.
Whether products are destined for the food, pharmaceutical or cosmetic industry, they have to be made completely safe for patients and consumers. They have to be safe in their immediate environment, for example, being tamper-proof if children are in the house.
They also have to be safe in environmental terms, and must find ways to use fewer materials, which are easier to dispose of and recycle. Increasing the variety of packaging shapes and materials that can be used in the pharmaceutical industry will force the big companies to use more efficient materials, and to reduce their ex-works prices.
Competitive strategy
These changes will require an investment in both time and money, but will increase productivity and profit at every stage of the supply chain. Suppliers will have to work on innovative materials and processes if they are going to offer new solutions. Sub-contractors will have to increase their manufacturing flexibility to be able to implement these new ideas in their facilities and the large food, pharmaceutical and cosmetic companies will have to be more reactive to innovation.
Otherwise, their competitors will make the appropriate changes, and they stand to lose their market share. Western countries will be forced to take the lead in these innovations. If they don't seize the opportunity to develop, emerging countries will not hesitate to first copy, and then overtake their packaging production processes.