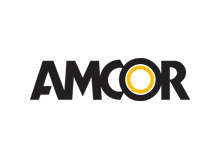 Beer packaged in PET is by no means a new concept. In fact, the first developments date back as far as 1984, with the introduction of an external latex coating on larger-size bottles for own-label brands.
The 1980s were still relatively early days for the adoption of PET across the drinks industry and, since beer has always been one of the more traditional sectors, PET bottles did not gain widespread acceptance. Equally, barrier technology was very much in its infancy and could not deliver the required performance in terms of taste or shelf life.
Filling PET bottles with beer has presented the industry with one of its greatest challenges. Beer is a very sensitive beverage with a high level of carbon dioxide. Porous packaging causes leakage, which in turn leads to 'flatness'. Also, oxygen ingress results in taste distortion.
Since PET is more porous than glass or aluminium, beer filled in standard PET bottles will have a very limited shelf life. The key to successfully developing this market is to find a means of protecting the beer – to extend shelf life in the bottle to six months and beyond.
Barrier solutions
Today, PET manufacturers offer a number of different barrier solutions in both mono- and multi-layer structures. At Amcor, the priority is to develop barrier solutions and design innovations in order to offer beer customers a tailored solution for their particular requirements.
A major breakthrough has been the development of 'active' barrier technology, such as Amcor's pioneering Bind-Ox™ oxygen-scavenging material. Normal (or 'passive') barriers merely act as an obstruction to impede carbon dioxide loss. Active technology traps the oxygen in the bottle wall to prevent it from reaching the beer.
The development of effective barrier material needs to be combined with the technical ability to ensure its even distribution throughout the bottle, since oxygen only needs the smallest of openings to penetrate a product.
The selection of an appropriate closure mechanism is equally important. Unless the cap offers similar barrier or oxygen scavenging properties, oxygen will enter via the mouth of the bottle, rather than the sides.
Creating an effective barrier is made all the more complicated by the wide variety of beers produced today, with many different tastes, flavours and brewing processes. For example, some beers rely on a certain amount of oxidation to deliver their taste. In these cases, an effective oxygen barrier can actually be detrimental to the product.
Beer best before
Another consideration for PET packaging is the shelf life required for individual beers. If the bottle is to be purchased and the contents consumed within three weeks of filling, there is no real need to provide additional protection for the contents. If controlled and effective distribution is in place, a shelf life of four months may be sufficient. If distribution is more widespread, a shelf life of nine months may be necessary.
The major benefit of PET is that it has the flexibility to deal with complex requirements. PET converters have developed effective barrier materials, and the strength of these can also be tailored to meet precise product specifications or the shelf life required. For example, Amcor can adjust the amount of Bind-Ox in its AmGuard™ multilayer bottles according to customer requirements. It has developed similar bespoke solutions with mono-layer barrier bottles.
While these technical achievements are laudable, taste remains the critical issue for beer consumers, and is the decisive factor as to whether a packaging format will be accepted.
The results for PET with regard to taste have been equally positive. Holsten reported, as part of its launch of a 0.5 litre PET beer bottle last year, that market feedback (as well as its own research) had concluded that PET packaging for beer and beer mixes would be accepted among consumers of all age groups.
The GfK, a prominent market research company in Germany, recently carried out tests that showed a 'recognisable acceptance' of beer packaged in PET among consumers.
Glass ceiling
Meanwhile, Profakt GmbH ran a series of blind consumer tastes with very revealing findings. According to Jürgen Bluhm of Profakt, beer from PET bottles tasted as good as, or better than, beer in a glass.
Despite these positive developments, PET beer bottles did not make a huge impact on the market during the 1990s. A key reason for this, unsurprisingly, was cost. PET beer packaging has suffered from the 'chicken and egg' syndrome for many years. Bottles need to be manufactured in significant numbers to bring about the economies of scale necessary to compete with other forms of packaging. This can only happen if a brewer makes a serious commitment and initiates a large-scale packaging conversion.
The first signs of change and the initial breakthrough for PET had more to do with its functional benefits than the material's shelf life properties. Increasing social responsibility and an awareness of safety issues led to the banning of glass in nightclubs and at many large-scale concerts and gatherings. Lightweight, easy to handle and shatterproof, PET bottles are the ideal replacement for their glass equivalents and a preferable alternative to plastic beakers.
Manufacturers benefit from this in a number of ways: the beer can be dispensed directly to the consumer, the bottles can command top-price premiums, and are resealable, and the beverage still maintains its brand identity and image.
While the replacement of plastic beakers may appear to have been a niche market, it nevertheless contributed to the introduction of over 20 beer brands in PET bottles during the late 1990s and early 2000s. However, the most significant recent development has been the introduction of the new deposit law on one-way packaging in Germany in 2003.
One of the major effects of this legislation was the decision by the leading discount retailers in Germany to restrict their beverage packaging to just one material – PET – in order to simplify the management and administration of the deposit scheme.
While this had a primary impact on the own-label suppliers, it also encouraged many brewers to reconsider their packaging requirements. With the number of pan-European brands, the results of any changes may be felt much further afield than Germany.
Increased PET production
Already, we have seen major volume increases in PET packaging. For example, Holsten has now established three dedicated PET lines, each filling 36,000 0.5 litre bottles per hour, which equates to over 450 million bottles annually. At these levels, the economics of filling PET bottles (compared with glass) become much more acceptable.
Eastern European markets are also offering new opportunities for PET technology; Amcor recently secured its first orders for Turkey and Croatia. Again, PET's flexibility is proving a particular advantage, allowing the introduction of larger bottles alongside existing pack sizes. In this way, the bottles are helping the market to grow, instead of merely replacing other pack formats.
Another of PET's major benefits is that the technology involved is continually being developed and refined. The demand for PET solutions from the beer industry will prompt further technical advances.
At the moment, mono-layer PET is proving acceptable for large beer bottles. Over time, increasing consumer sophistication will render mono-layer bottles less appropriate and lead to further demands for a cost-effective barrier solution.
What are these enhancements likely to focus on? Multilayer technology led the way for barrier PET solutions and is already well established. Mono-layer solutions are, to date, the result of special coatings applied by the PET converter, with a barrier incorporated directly into the resin. However, more work is required if these solutions are to become fully acceptable to all brand owners. Clearly, the success of mono-layer initiatives will pave the way for further conversions to PET.
Future factors
While the German deposit law has created renewed interest in PET, it may be over-optimistic to expect an immediate explosion of demand throughout Europe. However, the potential for more substantial growth is undoubtedly stronger than before. Two additional factors may also contribute to this growth.
The first is environmental. While other European countries' environmental measures may not be quite as draconian as those in Germany, sustainability and recyclability have become increasingly important issues.
At its major recycling facility, located in Beaune in France, Amcor has demonstrated that both mono- and multilayer PET can be efficiently and cost-effectively recycled. Today, multi-layer bottles can contain up to 50 per cent recycled material. With the introduction of legislation that will recognise and reward the opportunities that bottle-to-bottle recycling can provide, the advantages for manufacturers will become increasingly visible.
The second factor to affect potential growth is the ability of PET packaging to establish branding. I have already talked about the material's flexibility in delivering different barrier solutions according to product requirements, but its flexibility in terms of design has always been one of its greatest assets.
PET's unique selling point is its ability to create innovative bottle shapes. Unlike glass, new shapes do not require an increased amount of material. This minimises the cost of a design as well as maintaining PET's traditional lightweight advantages.
The potential to provide attractive packaging design is perfect for a drinks market that is increasingly fashion-conscious, and needs to attract younger consumers. Since these prospective customers have grown up with plastics, they have no preconceptions about the quality of products packaged in plastic.
PET provides a packaging format that can match the needs of the beer industry in terms of design, image, practicality and convenience. In the future, PET could play a far greater role in beer packaging, especially if further technical enhancements are introduced, and its ability to create distinctive on-shelf identity for individual brands is used to the full.
Company profile
Amcor PET Packaging is a leading manufacturer of PET plastic packaging for the global food and beverage industries, with 70 manufacturing sites in 23 countries. Its parent company, Amcor Ltd, offers a broad range of packaging solutions. Amcor's extensive operations have grown in 2003 to include 238 plants in 42 countries. The company has its headquarters in Melbourne, Australia and annual sales of approximately $7bn.