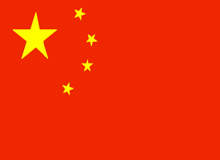 Growth in the Chinese packaging market is being driven by rising fast-moving consumer goods (FMCG) demand, with consumers shifting from hand-crafted products to packaged varieties, thanks to a buoyant Chinese economy, greater disposable incomes and improvements in the retail infrastructure. In terms of units, consumption of FMCG packaging stood at near 513 billion in 2003, marking a growth of 30 per cent over 1998.
As Chinese consumers move quickly towards a more consumption-led lifestyle, particularly in the booming coastal regions, they are increasingly looking for more than just functionality in packaging.
Other considerations such as aesthetics and how packaging communicates product and lifestyle messages to the consumer are becoming more important. Indeed, packaging design can be critical as some images do not translate well onto the Chinese market.
While demand for packaged goods is booming, price remains a key factor dictating the choice of packaging for many manufacturers in China. Recognising the price-sensitivity of the Chinese consumer, local manufacturers are often unwilling to pass on packaging costs.
In under-developed rural areas, for example, consumers are generally unable to purchase large packaged goods, and opt for smaller single-serving items. Smaller packaging is tapping into demand in these rural areas, particularly for over-the-counter healthcare and shampoo products. In addition to providing a product that is cost-effective for rural consumers, smaller size packaging allows global FMCG giants to promote their brands to a wider audience and begin to cultivate brand loyalty.
Liquid cartons
Euromonitor's research shows that flexible packaging is dominating the Chinese FMCG market, accounting for 60 per cent of total packaging in 2003. The application of flexible plastic in high-volume categories like packaged bakery products, ice cream, and staple food products such as noodles and rice, is contributing to its strong market position and solid levels of growth. Furthermore, the versatility and low production cost of flexible packaging make it a popular choice with domestic manufacturers.
Pouches have a growing role in China, notably in pet food and household care. In pet food, their ease of use and premium appeal has resulted in historic growth. In household care, the successful application of plastic refill pouches in liquid detergents and fabric softeners will help to pave the way for refill pouch packaging in many personal care categories, ranging from shampoo and liquid soap to bath additives and shower gel.
The liquid carton is the most dynamic pack type in China, benefiting from usage in high-growth categories such as Asian speciality drinks, fresh/pasteurised milk and ready-to-drink (RTD) tea. Liquid cartons have the potential to grow further, by tapping into the high demand for soya-based beverages and other Asian-style drinks. As a result, liquid carton suppliers in China are currently investing heavily in the market.
Glass
Euromonitor's findings show that lager accounts for the largest end-use application of glass bottles within FMCG in China, thanks to the cost savings it represents through the returnable system. Sauces, dressings and condiments are also key end-use applications for glass in China, due to the widespread popularity of fermented sauces.
With growth in demand for such products, glass packaging increased in unit terms by 16 per cent between 1998 and 2003, counterbalancing losses experienced in spirits as consumption levels for local spirits declined. Glass is also benefiting from its premium position in cosmetics and toiletries, for products such as nourishers and anti-agers, as Chinese consumers equate glass with a smarter image than plastic.
PET
In terms of rigid plastic packaging in China, PET bottles take the lion's share, being applied across all industries, but with a particular prevalence in bottled water and RTD tea. Indeed, thanks to higher volume sales of bottled water in China, Euromonitor International has found that consumption of PET bottles has been increasing significantly.
Cosmetics and toiletries have also seen a growing reliance on PET bottles in areas where HDPE bottles have traditionally ruled. PET bottles have shown gains in more commodity-orientated areas, such as shampoo, two-in-one products and facial cleansers, as they help to add visual appeal and convey more of a premium image, similar to glass. In household care, PET bottles are being adopted as a way of enhancing shelf appeal and delivering greater product differentiation in high-volume areas like hand dishwashing, kitchen and multipurpose cleaners.
Metal
In metal packaging, beverage cans are the most significant pack type in China, accounting for around 80 per cent of total metal usage, according to Euromonitor Inter-national. Despite the phenomenal success of PET bottles in the soft drinks industry, metal beverage cans still play a significant role, and this is supported by their application in fast-growing categories, particularly in health drinks like RTD tea, juice drinks and Asian speciality drinks. Their trendy image among young people also contributes to their popularity.
Paper
Despite the prevalence of soft packs in the Chinese cigarette market, folding cartons (flip packs) have also benefited from growth in demand as the Chinese Government has clamped down on contraband sales. Bucking the trend of numerous other markets where smoking has declined.
China's smoking population continues to grow rapidly and is five times larger than the second-largest cigarette market, Russia. Euromonitor International can report that paper-based container demand expanded by over 100 per cent between 1998 and 2003.
Other packaging
Unusual to China is the high proportion of 'other packaging'. It is often ceramic-type containers for local wines and spirits which have a long history in the Chinese market and are regarded as offering the best protection for the product over long periods of time.
Growth in the gift market has facilitated growth in usage of other packaging for non-grape wine and other spirits in China. However, despite solid growth in non-grape wine, substantial declines in other spirits resulted in an overall decrease in the amount of other packaging sold in China between 1998 and 2003.
Leading players
The Chinese packaging market is fragmented across most packaging types. However, with government regulations, there are some key domestic players that have a strong presence in the market.
China National Packaging Corp (CNPC) is a leading domestic player in packaging, set up in 1982 by the Chinese Government to focus not only on trade, but also on education, R&D and news publication within the packaging industry. The company's main areas of activities include thin film for flexible packaging, cartons, metal cans and rigid plastic containers.
To tap the benefits of economies of scale, the CNPC merged with several local packaging companies and established a group of sizeable corporations that formed the backbone of the industry. These include Hua Xi, Zhejiang, Zhong Bao Chang, Chongqing and two publicly listed corporations, Hua Ye Xian Dai Paper Co Ltd and Nanjing Zhong Da.
In addition, CNPC also set up the two largest national paper manufacturers and the largest aluminium-can manufacturer. Under CNPC's aggressive expansion strategy, China's domestic packaging industry grew rapidly.
To raise the level of technology within the industry, CNPC also formed a number of joint ventures with various international companies. They include Shanghai Zhong Bao International Paper (a joint venture with International Paper of the USA), Beijing Jia Duo Bao Can Ltd (a joint venture with American National Can) and other joint ventures with leading Japanese, US and UK packaging companies.
It only gets better
The future outlook is bright, and all packaging types are anticipated to benefit greatly from the fast pace of economic growth in China. Euromonitor International forecasts that packaged food will deliver the largest volume increases, the majority of which will be derived from flexible packaging because of its relatively low cost. A rising number of smaller households and a growing snacking trend will contribute greatly to the anticipated increase in flexible plastic over the next five years.
Euromonitor also expects liquid cartons to continue to grow, bolstered by sustained demand for soy-based drinks and juice. Brick cartons offering long-life products will dominate this market, due to the lower penetration of chiller cabinets both within Chinese homes and in retail outlets.
This article is based on Euromonitor International's report Consumer Packaging in China.
Company profile
Euromonitor International, a leading provider of global consumer market analysis, has a worldwide network of 600 market analysts, researchers and consultants, and specialises in researching global consumer markets and undertaking consultancy projects in industrial, high-tech, business-to-business and service industries.
Euromonitor International has offices in London, Chicago, Singapore and Shanghai.
For further information about Euromonitor's reports email: chris.wetherall@euromonitor.com.