According to recent research, radio frequency identification (RFID) is poised to become the furthest reaching wireless technology since the mobile phone. High-tech market research firm In-Stat believes that worldwide revenues from RFID tags will jump from $300m in 2004 to $2.8bn in 2009.
During this period, the technology looks set to have a significant impact on the efficiency of business processes and could offer huge benefits to the pharma supply chain. 'By far the biggest RFID segments in coming years will be cartons and supply chain,' says In-Stat analyst Allen Nogee. 'This segment alone is forecast to account for the largest number of tags/labels from 2005 to 2009.'
Currently the pharma industry's interest in RFID is market driven, and as the number of requests rise, technology and packaging companies alike are looking into viable solutions and benefits. They are all interested in what RFID and other forms of smart packaging can offer. For example, there are issues such as improved security throughout the supply chain, as well as more services for both the suppliers and end users. This all improves value for money, productivity, and technological advancements.
Productivity can be improved by using RFID and other forms of smart packaging. This is not a simple thing to change, however, and both packaging and technology companies are interested in learning what their customers want and need.
'There is no point in us developing something in glorious isolation. It has to have a customer or patient focus, if you like,' explains Carol Hammond, technical development director of packaging company Field Boxmore. 'So we're very much reliant on our customers telling us what their marketplace needs are.'
By listening to customers' needs, the general logistics aspect of the pharma industry can improve. RFID and smart packaging can help the packages be handled more efficiently within all levels of the supply chain, which means shortened handling times and further process automation – great news for productivity.
How well do you
really

know your competitors?

Access the most comprehensive Company Profiles on the market, powered by GlobalData. Save hours of research. Gain competitive edge.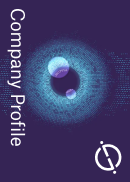 Company Profile – free sample
Thank you!
Your download email will arrive shortly
Not ready to buy yet? Download a free sample
We are confident about the unique quality of our Company Profiles. However, we want you to make the most beneficial decision for your business, so we offer a free sample that you can download by submitting the below form
By GlobalData
Value for money is also something great to come out of these technological advancements. 'I think the main argument for [smart technology in] the pharmaceutical arena is definitely value for money,' comments Bodo Ischebeck, senior director and general manager of Infineon Ident Solutions. 'Basically, there's a much higher value in the automation of the product itself through the supply chain.'
Through the use of RFID and other forms of smart packaging, many long-term benefits can be achieved for the industry. Using these technologies, packaging can become more interactive.
'It will give a company more real-time information but also give the product user improved compliance,' explains Jan Merckx, senior consultant at IBM Global Services, RFID. 'This is because you can set up better systems than exist today, improving the interaction between you as a patient and the medical service provider, the doctor or nurse. It might improve patient safety through better access to information for tracing medical records, for example.'
Patient medication
Work has been done that shows how this can aid patient care. Companies are currently heavily involved in developing systems that help patients take the correct dosage of drugs at the right time. 'We have a product called Cerepak™ which allows you to measure when a tablet, syringe or vial is removed from its pharmaceutical package,' explains Thomas R Grinnan, vice president of MeadWestvaco Business Development and Healthcare Packaging.
'That information is on a chip called an electronic module, which allows you to gather information and then upload it very easily through a 'mousepad-esque' device. You simply put the package on this mousepad and it uploads directly to a PC or a website. It's basically focused around prompting the patient and measuring when patients took their medication. We're launching it in the clinical trial space in the first quarter of 2005.'
This product will help researchers know whether the patient took the medication correctly. This could make a huge difference to the industry, as non-adherence to drug instructions is estimated to cost $100bn a year.
Right now the existing methods of determining whether people took their drugs correctly are subjects filling out questionnaires and researchers counting the pills left once the study is complete. What is necessary is a system that allows companies and doctors to help patients take their drugs properly.
Standing out
Brand enhancement is an added bonus to the use of RFID and smart packaging. 'We're looking to create highly differentiated packaging. A lot of what we work on is unique packaging that we believe we're exclusively capable of producing, says Grinnan. 'There's a tremendous amount of [industry and consumer] options coming from competition with private brands. We believe that this will allow the consumer and the patient to have a better experience while at the same time justifying a more complex value-added product to the actual retailer,' These technologies will allow brands to create a higher level of differentiation and therefore greater customer loyalty than a traditionally packaged model.
Of course, one of the main issues raised by the use of this technology is the improvement it will offer in terms of supply chain security. Counterfeiting within the pharma arena has been a problem for a long time. RFID tagging can help ease the issue considerably, by aiding product visibility.
'I think for pharmaceuticals the main benefits of RFID would be the counter-
feiting argument,' says Ischebeck. It means it is possible to uniquely identify and track the product through the supply chain. So, basically, it gives better visibility; where the product came from, where it is moving to and confirmation that it is the original packaging and hasn't been tampered with in any way.'
Although RFID isn't a new technology, having been around for many years, its appearance within the pharma packaging market is still quite new. With this in mind, what stage are we at in terms of adoption and what technologies or demands will speed the process up?
Adopting the technology
'It's really going to go phase by phase,' notes Merckx. 'First of all, the elements are there today, which is really good news. The combination of technologies is there, which makes it easier for companies to adopt in certain phases and let RFID technology grow. From an adoption point of view, I see pharma companies leading unit level RFID labelling, and it will grow quite fast; it will happen within the next decade.'
'I think if we're talking RFID then we're probably talking five years or so,' Hammond muses. 'That's based on cost, technology and general customer appeal across the marketplace, but it's a cost issue more than anything. This also raises questions such as what does the patient actually want, and do people like being told when to take their tablets?'
Packaging and technology companies are trying to aid the adoption process as much as they can. Many companies are developing systems, methodology and packaging that allow simple RFID adoption. It works to ensure that there is minimal impact to production lines when you integrate RFID into your manufacturing floor, and that the read rate is very high.
The variety of options available from smart packaging will also grow, and aid adoption. For example, the fact that you can check the condition of the packaging – its authenticity, its use-by date and so on – will help customers see the advantage of using it, as it helps their customers in turn to make an informed decision.
It is worth noting that although RFID is currently the biggest technology used in this field, it may not be the best, and technology companies are also looking at other viable options that might improve pharma industry packaging. This is another issue that might slow down the rate of adoption.
'Adoption will still take time because RFID is solving its early problems. I think before there is wide adoption, there will be certain companies trialling RFID but also looking at different technologies that may do the job better,' notes Ischebeck.
'The question will be: is RFID the right technology for the pharmaceutical industry or will certain kinds of nanotechnology deal with the counterfeiting process much more reliably? There's a competing market from nanotechnology with its focus more on counterfeiting and making sure the products are really unique, which might be cheaper and even harder to copy for example.'
Standardisation is another issue that is currently causing RFID some problems. Companies have come together to create organisations like EPCglobal, where they are working as one on developing standards. By raising issues such as the final frequency of the tags, or how to keep infrastructure costs low, the companies are aiming to bring a degree of standardisation to the industry in the not too distant future.
Customer awareness
Another current issue is that although RFID and other forms of smart packaging have multiple uses and benefits, customers are not aware of them. This is something that both the technology and packaging companies are hoping to change, as it means that they are not aware of the potential benefits these technologies can offer.
'I think they're certainly missing out on certain things,' says Ischebeck. 'The RFID market is quite challenging in terms of the laws of physics, especially in the areas of logistics or supply chain optimisation.'
'That means every product group that you want to track has a different characteristic and needs specific RFID technology. I think that, currently, the logistics market for RFID has the most standards compared with any other market. These technologies exist, but I'm not sure if the customers are aware of this.
'I do believe that they're not aware of all the potential,' agrees Merckx. 'One of the biggest issues today is that the consumer goods packaging industry is driven by a mandate from Walmart, or Metro, or all the different retailers. However, the pharma industry feels like it also has to get into the RFID market space.
That rashness is one of the reasons why many of the companies don't really look at what the business case is and how this technology can really improve or transform their business. They don't see the real benefits of it because they have not looked at it in depth.'
The pharma industry is coming to terms with smart packaging, and with the huge benefits now visible, as well as the lowering costs of the technology, expect to see much more of RFID and smart packaging over the next few years.
'These technologies are dropping in cost with wider-scale adoption and brands are looking to differentiate,' notes Grinnan. 'It's a highly competitive space out there. If companies can add ease-of-use, customer interactivity and customer loyalty, then they are willing to make that investment in order to increase differentiation.'