In recent years a lot of effort has gone into developing UV-cured ink systems and, as a result, they have had a strong impact on many printing processes and market sectors. Despite this investment, their usage is still very limited for flexible package printing. This area of package printing is almost entirely the domain of flexo and gravure printing.
However, it is a potentially high-volume ink market that is definitely of interest to other ink companies. It is also a challenging and demanding market. Until now, the uptake of UV-cured systems has been slow, but as a result of recent developments we may now see greater usage of these inks in the flexible packaging market sector.
UV-cured inks can be broadly divided into free radical ink systems and cationic ink systems, with free radical being the dominant technology, commanding about 96 per cent of the market. These ink systems have different chemistries and different curing mechanisms, which give rise to variations in performance between the two methods. As well as curing inks under UV lamps, it is also possible to cure them by means of an electron beam (EB), in which case they are known as EB-cured inks.
There has been growing interest in the use of free radical and cationic inks for wide-web flexible package printing for over ten years. In the early days of development, most people working with these inks thought that it would not be too long before they were widely adopted by the flexible sector of the industry.
At that time, there were several large work programmes taking place, and new environmental legislation was being introduced. Printers using solvents were aware of the need for compliance with regard to volatile organic compound (VOC) emissions. Flexo printing was the area where it was considered that the greatest gain could be made from the new UV-curing technology, and this is where the majority of the development work was focused.
Curative effect
Some of the main benefits of UV-cured inks for flexo printing are:
How well do you
really

know your competitors?

Access the most comprehensive Company Profiles on the market, powered by GlobalData. Save hours of research. Gain competitive edge.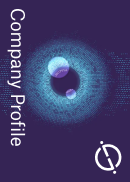 Company Profile – free sample
Thank you!
Your download email will arrive shortly
Not ready to buy yet? Download a free sample
We are confident about the unique quality of our Company Profiles. However, we want you to make the most beneficial decision for your business, so we offer a free sample that you can download by submitting the below form
By GlobalData
There are no VOCs associated with UV-cured ink systems, which means they offer immediate environmental compliance for air emissions, without the need for abatement systems and their associated costs. This makes these inks a good alternative to solvent-based inks.
UV-cured ink systems offer the Flexo printer the opportunity to print at much finer screen rulings than the 40-48 litres per cm generally used for flexible package printing. They also offer the ability to print fine reverses out of strong solid colours, and enable a more consistent print quality to be achieved. In other words, there is a much greater opportunity to take the market share from gravure printing, where higher screen rulings and greater consistency are the norm.
Downtime on the press can be reduced, due to the fact that UV inks do not dry by evaporation. Less cleaning of the press, plates and anilox is needed. This applies especially to printers who do not work around the clock. However, downtime between shifts, due to washing up and replenishing the press with ink, can be considerable.
Limiting factors
With a large potential market and a variety of benefits on offer, one wonders why, over the last decade, we have not seen greater uptake of radiation-cured ink systems by the flexible packaging sector? There is no single answer to this question, but a combination of the following factors have undoubtedly held back development until now:
The difficulty of meeting the end-user requirements of the flexible packaging industry, in particular those of adhesion, taint and odour. These factors are major concerns when printed materials are being used for primary food packaging, as is often the case with flexible films.
The capital cost of fitting UV lamps and/or EB-curing to what would typically be an 8-colour press, and the perceived additional energy and consumable costs associated with energy-cured ink systems. These costs are purely 'perceived'. When all the associated costs are taken into consideration, there is not much difference between the cost of energy-cured inks and the cost of conventional inks. One exception to this rule is the additional cost if a printer uses a high volume of white ink.
There are several press concerns, such as the limited access between print units on a common impression (CI) Flexo press fitted with interunit UV lamps. Also, heat emission from the lamps has to be managed and the potential running speeds may be limited.
Due to their much smaller market share, the development of UV-curable inks (especially cationic inks) has been held back due to a limited number of suitable raw materials and photo-initiators. Fortunately, there are now many more materials for formulators to choose from than in the past.
Flexo for food
Cationic inks have an extended cure phase, and can take up to 24 hours to fully cross-link and achieve optimum end-use resistance properties. This curing mechanism produces a well cross-linked ink film, which is an advantage when materials printed with UV-cured inks are used for primary food packaging. Also, the fully cured ink film has excellent end-use resistance properties, and since the inks have limited shrinkage they are well suited to printing on most film and metal substrates.
Working with Mirage Inks, an independent ink manufacturer in the UK, Tetra Pak has harnessed the beneficial properties of UV-cured inks to print Tetra Recart. This is a new form of carton packaging used for packing retorted food, which can act as an alternative to traditional metal, glass and plastic packages.
Mirage Inks have been involved in the development of cationic UV-cured ink systems since the early 1990s, and are recognised as being specialists in this field. They started working with Tetra Pak on the Recart project in 1998, and have made many modifications to their ink system over the past six years. The result is a UV-cured flexographic ink which meets food-packaging specifications and also offers print quality that can equal, and even surpass gravure printing.
Cationic inks are also being used by Decorative Sleeves, who print shrink sleeves for the cosmetics, food and drink industries. Decorative Sleeves used to print all its shrink sleeves by the gravure method, using solvent based inks. However, in common with most printers of flexible packaging materials, they are receiving an increasing number of requests for high-quality short run work.
With this type of work, the costs for gravure origination can be very high, especially when customers have multi-variant work involving many cylinders. Flexo printing can save money, especially if the plates are made in-house, as they are at Decorative Sleeves.
This approach will only work if print quality approaching gravure standards can be achieved, along with the right level of scuff resistance and shrinkage. Cationic inks for Flexo sleeve printing have proved capable of offering print quality comparable to, and in some respects better than gravure. They withstand a high degree of shrinkage, which is necessary when shrink-sleeving long-necked bottles, and their scuff resistance is far superior to that which can be achieved with solvent-based gravure inks.
Decorative Sleeves now uses cationic inks for most of its short run sleeve printing. It also recognises the additional benefit of having a solvent-free ink system with good press stability.
Drying out
At Drupa 2004, Ko-Pack was exhibiting a 12-colour flexo press, consisting of two 6-colour CI drums, printing polyamide (PA) food casings at up to 150m per minute using Mirage UV-cured US Food and Drug Administration (FDA) approved cationic inks. These PA casings are used for packing products such as sausages, meats, smoked cheese and fish.
Sun Chemicals has also made significant advances with UV-cured ink systems for flexible package printing, and is currently developing a UV-cured ink system that can print wet-on-wet.
This is a revolutionary, rather than an evolutionary development. It is now possible to use UV-cured inks on a Flexo press without the need for interunit drying. These inks are only cured by UV or EB after the final colour has been printed.
Consequently, they should address many of the concerns that flexo printers have when considering working with energy-cured ink systems, particularly with regard to wide-web CI presses. UV-cured inks eliminate the capital and operating costs of interunit dying, and allow greater access between print units so that radiant heat on the CI drum is no longer a concern.
The UV-cured ink system is designed to perform on a variety of the substrates used in flexible packaging, but it is recommended that adhesion to specific substrates is tested prior to a production run on press. When used for food packaging, Sun Chemicals recommends that ink is cured by EB, rather than UV. With EB-curing, this ink demonstrates good trapping and cure at printing speeds of up to 300m per minute on web widths in excess of 1.5m.
With this technology, it is possible for printers who are struggling to comply with the environmental legislation for flexible packaging materials to install an EB drier at the end of an existing press. This will enable them to convert their processes to include energy-curable inks and eliminate VOC emissions.
Slow, but steady
These developments are relatively recent, but should help to promote the use of radiation-cured ink systems in the medium to wide-web flexible packaging sector, and in particular their use on films for primary food packaging applications.
However, the latest generation of wide-web Flexo presses are capable of printing films and other flexible materials at 600m per minute. This is well in excess of the fastest energy-cured ink systems that are commercially available, so they will not offer a solution for everyone.
In general, radiation-cured inks are still very much a niche technology used for producing high-value printed products. They are also one of the few growth areas in the ink industry, so a lot of development effort is still going into these systems.
Given the downtime that they can save on press, radiation-cured inks are best suited to the printing of short run flexible packaging for just-in-time deliveries, where high running speeds are not the prime concern. Future advances in terms of cost and speed should ensure that these inks soon become the industry standard for flexible package printing.