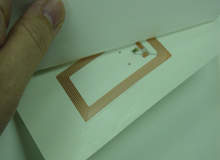 In the past, supply chains were exactly that: the consumer purchased what the supplier produced. However, in the decades after the Second World War, increasing prosperity and choice began to change consumer attitudes; they wanted more choice and the latest fashions. As manufacturing efficiency improved, consumers expected the changes to be reflected in the price of the goods they bought.
With these pressures, traditional supply chains evolved into demand chains, which forced suppliers into shorter production runs and shorter lead times to cope with these dynamic conditions.
Bearing in mind the ultimate needs of the consumer, manufacturers and suppliers were forced to improve the management and efficiency of their supply chains. Examples included reducing the amount of capital tied up in stock and reducing supply-chain cycle times.
This meant that the traditional reliance on producing and supplying stock was under increasing pressure. Many organisations adopted just-in-time (JIT) techniques to achieve these improvement goals.
However, shorter supply-cycle times introduce their own pressures, as the margins of error are narrowed. The manufacturer has to rely heavily on forward planning and forecasting to meet anticipated future demands. It is critical that accurate and timely information (sometimes in real time) flows efficiently around the supply chain if correct analysis and effective management decisions are to be realised.
Radio frequency identification (RFID) is a technology that will act as a vehicle for providing accurate, up-to-date information for improved supply-chain management.
How well do you really know your competitors?
Access the most comprehensive Company Profiles on the market, powered by GlobalData. Save hours of research. Gain competitive edge.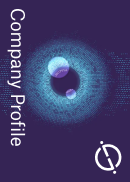 Company Profile – free sample
Thank you!
Your download email will arrive shortly
Not ready to buy yet? Download a free sample
We are confident about the unique quality of our Company Profiles. However, we want you to make the most beneficial decision for your business, so we offer a free sample that you can download by submitting the below form
By GlobalData
Data transfer
An RFID system is a wireless ID system that exchanges data by using electromagnetic waves. It communicates between data carriers (or tags) attached to the tracked item and an antenna (or reader/writer). This means objects and data can be reliably and flexibly integrated during transportation.
Passive tags derive their power from a radio frequency field emitted from the reader system. When the tag is within this field, communications can take place between the tag and the reader.
Active tags have a built-in battery to power electronic circuits. This enables the tag to transmit data independently, which the reader then picks up as soon as it is in range.
There is a wide choice of RFID standards. All of them perform the same basic function, but have different performance characteristics and costs. This is a complex subject, as physics dictates the performance characteristics.
A balance has to be struck between frequency, power and size when choosing a system to suit a particular environment or application. These choices also affect communication distances and the speed of data transfer.
Mature technology
RFID is by no means a new technology:
It was used in the Second World War to identify and shoot down enemy aircraft. Most modern vehicles use RFID for remote door locking.
In car production plants, data about the car's colour, trim-level, factory-fitted options are carried around on an RFID tag attached to the car. As each production process is completed, data on the RFID tag is updated.
The uses for RFID are increasingly diverse. In general, any application where a transitory object needs data to be securely attached to it could benefit from the use of RFID. The best examples are seen in access control, inventory management, libraries and automatic vehicle tolls. In the latest retail supply chain applications, RFID is being used to track and trace pallets and cases, thus improving overall efficiency.
RFID Incorporation
RFID tags can be incorporated into a range of materials. The specific choice of design can be matched to different operating environment. In harsh industrial environments where bar code labels are subject to damage, the RFID must be able to withstand moisture, chemicals and extremes of temperature.
Another key advantage of RFID is the ability to read and write data to the tag while on the move, and to communicate to multiple tags at once in short succession.
As the unit cost of RFID tags falls, many diverse applications will become apparent. However, it will be some time before tags are universally applied at item level. Currently, laminated RFID tags cost around 20-30p for quantities in excess of 1000. Lower prices are possible, but only for quantities in billions.
Readers and antenna costs vary greatly according to design, but are one-off costs – as opposed to the ongoing financial implications of tags. It is anticipated that reader prices will fall in the near future.
Another cost to take into consideration is that of additional computing hardware and software to interface RFID systems into corporate IT/ERP systems. This could be quite considerable, and will largely depend on existing systems and final RFID requirements.
Adopting common standards will reduce the overall cost of using RFID systems. These reductions will be achieved by a greater choice of equipment and vendor (resulting in more competition), increased system flexibility, and ease of system installation and configuration.
The EAN.UCC (see glossary) set up a body called Electronic Product Code Global (ePCglobal) to devise a set of standards that would ensure communication between vendors of RFID technology around the world. In this way, tags sourced in one region from a particular manufacture would function with readers sourced elsewhere from another manufacturer.
Many brand owners, retailers and technology providers actively support ePCglobal. Their representatives sit on committees and working groups to ensure the adoption of standards, best working practices and the promotion and compliance of their technology and numbering systems. A retail certification working group at ePC has developed a programme giving guidelines to ensure that RFID technology operates smoothly in retail working environments.
This includes a series of tests to ensure that tags and readers function with each other, conform to the standards, and operate efficiently in different scenarios and environments. Guidelines also exist for individual end-user applications, which look at the performance of tagged cases and pallets.
The operating frequency range that ePCglobal has chosen is in the UHF 850-950MHz band. This band has been chosen for passive tags because of the distances and rate of data transfer that can be achieved when compared with other lower frequency bands.
Retail therapy
The ability to efficiently track and trace goods throughout the supply chain is of great benefit to retailers. Pira estimate that being out of stock for any given item can cost retailers as much as an 8 per cent loss of revenue. Across Europe this amounts to an estimated loss of €4bn. Efficient consumer response (ECR) studies show that 40 per cent of senior food industry managers regard 'on-shelf availability' as their most important issue.
Some retailers are now demanding that cases and pallets are delivered to them with RFID tags, so brand owners and manufacturers are actively testing the technology. However, there are some real business issues that brand owners and manufacturers will have to overcome:
Manufacturers have different business models from retail operations. They do not seem convinced that RFID will pay for itself.
Retailers will not pay for the RFID tags, so how will these additional costs be met?
Confusion over standards means that producers are reluctant to embrace and invest in the technology for their own in-house use, especially if different retailers operate different RFID standards.
Concerns about data protection and the infringement of personal liberty. Some people believe that RFID will enable organisations to remotely observe and monitor them.
Positive applications
To counter these issues, there are many ways in which RFID will improve operating efficiency in retail supply chains:
Improved distribution
Accurate inventory procedures, improving forecasting, planning and re-ordering frequency
Increased productivity through the effective deployment of the workforce
The ability to monitor information and react to changing events with total supply chain visibility, thus facilitating the management of sudden high demand or product recalls
Reduced errors, as a result of automation
Solving disputes, such as proof of delivery or stock discrepancies
Future transmission
The future applications of RFID will be diverse. RFID reader technology already exists for hand-held devices, such as PDAs and mobile phones. If RFID tags are applied at item level, a customer could walk down an unfamiliar supermarket aisle with a device that will help to locate the items on a shopping list. Retailers could also use this device to tell customers about special offers or promotions.
Extending the traceability of goods within global supply chains will also assist in the fight against fraud. Pira estimates that during 2001 the cost of worldwide counterfeiting amounted to approximately $300bn. If counterfeiting, product-tampering and parallel trading continue to grow at their current rates, then by 2013 the counterfeit economy will equal the world economy.
From an environmental point of view, if supply chains can adopt packaging with integrated RFID tags at case and item level, then recycling codes could also be included to automate sorting processes. Despite the obvious benefits to the supply chain, there will have to be a concerted effort to unify global processes and lower costs before the universal application of RFID at item level is truly viable.