The stand-up pouch format has successfully separated itself from more traditional forms of packaging. The pouch can be used to replace cartons (bag in box), canisters (spiral wound or composite), metal cans and rigid plastic containers, and presents products in a more elegant manner. Seldom has a packaging format come along that has so successfully crossed over so many product and market applications on a worldwide basis.
The stand-up pouch format has satisfied a multitude of marketing, environmental, consumer, and cost improvement needs. The advantages of the pouch are still being realised, as the format is adopted around the world for a multitude of applications. The stand-up pouch and its success have provided a wake up call for traditional packagers. They will have to consider being more creative if they are going to survive in the competitive global marketplace.
Ease of transition
Of course, there are sceptics who would prefer to continue using the proven packaging methods, even if those formats have not changed since the last century. However, companies are realising that they can gradually make the transition between traditional and modern packaging by 'partnering' their existing packaging methods with innovative flexible packaging.
This transitional approach can reduce the risk factor involved during the introduction phase, and adds value and excitement to mature packaging methods. As a result, companies are stimulating sales, creating new markets and reinventing mature brands.
In recent years, designers and converters have added a multitude of features to the stand-up pouch packaging format that have enhanced the performance of the package, thereby giving the consumer a positive experience. Packaging innovation and technologies from other sectors are now being incorporated in the stand-up pouch package, allowing implementation in the production environment.
Zipper reclosure
In the North American market, consumers were initially exposed to recloseable zipper storage bags which could be used to conveniently package meal leftovers and school lunches, and to repackage food products at home.
How well do you really know your competitors?
Access the most comprehensive Company Profiles on the market, powered by GlobalData. Save hours of research. Gain competitive edge.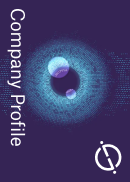 Company Profile – free sample
Thank you!
Your download email will arrive shortly
Not ready to buy yet? Download a free sample
We are confident about the unique quality of our Company Profiles. However, we want you to make the most beneficial decision for your business, so we offer a free sample that you can download by submitting the below form
By GlobalData
The market for recloseable zipper bags has grown so rapidly that approximately six billion zipper and slider zipper storage bags are purchased every year in North America alone.
Because of this exposure to recloseable products, consumers seem to appreciate it when zipper reclosure is integrated directly into the packaging of the products that they purchase. This is reflected in the growing support and purchase of products that provide quality and purpose, as well as convenience to suit busy lifestyles.
The zipper reclosure feature has been one of the most important developments to affect the growth of the flexible packaging business in decades. Slider zippers are now being used in a variety of markets, including shredded cheese, powdered drinks and baking mixes, as well as on larger bag sizes for pet foods and agricultural products. Zippers of all types are proving that the consumer will pay extra for convenience.
An astute marketing team will recognise this fact and implement convenience features into all future packaging. The stand-up pouch format is particularly conducive to the integration of zipper profiles into pre-made pouches, and will also complement the current in-house packaging process that comprises of horizontal form, fill and seal.
Spouts and fitments
The ability to incorporate a spout for controlled product dispensing and cap reclosure is revolutionising the use of the stand-up pouch package. The pouch can contain a multitude of liquid and semi-viscous products, including a wide variety of condiments such as tomato ketchup, mayonnaise, sauces, gravies and beverages. The current non-food applications are for products such as shampoo, lotions, detergents, motor oil and paint.
The spout closure may be applied and positioned in the top corner, top centre or front panel. A spout can even be sealed into the top or bottom gusset of the pouch, depending on the specific design attributes of the application.
Spouted pouches have been most prevalent in Europe and Japan, due to the environmental pressures in these regions to reduce packaging bulk, and thus minimise the amount of waste sent to landfill. In other parts of the world, the 'green' aspect of packaging does not have the same strict environmental regulations.
However, companies are beginning to realise the dramatic difference between rigid and flexible packaging when it comes to logistics. This includes the transport of incoming containers, material handling and the warehousing space needed for storage. One single truck filled with flexible packages is the equivalent of up to 25 truckloads of rigid packaging. We have become accustomed to standard practices that are now proving to be very costly.
Retort materials
The ability to post-sterilise flexible packaging via a retort chamber has created the opportunity to produce a wide variety of prepared and processed foods. These food products have traditionally been packaged in metal cans, pre-formed trays, glass jars and bottles.
Today, the barrier properties required for a specific application can be custom configured into laminated material. The package can then meet the exact shelf life and product protection requirements needed to accommodate a specific product.
The traditional flexible retort material has been foil based, to accommodate the barrier and heat-resistance properties needed during the retorting process. The utilisation of silica oxide structures can now provide comparable barrier properties, and also allows the retort pouch to be heated in a microwave. This further enhances the convenience of both the package and the product.
Retort pouches are available in 3-4 sided styles, or as a stand-up pouch for upright marketing on the traditional retail shelf. The incorporation of laser scoring as part of the converting process enhances the safety and convenience of opening.
As retort pouches get larger, it is expected that zipper features will be used as a method of reclosure, particularly for food service or larger club store sizes. These zippers are specially formulated from higher temperature resistant polypropylene, as opposed to the polyethylene varieties used on standard flexible packaging applications.
The ability to capture reverse-printed graphics under the surface of the outside lamination on a stand-up package means that it is no longer necessary to label or post-decorate the container as part of the packaging process. As a result, packages can go directly from the retort process to case or tray packaging.
In due course, we will see more and more products presented in flexible retort style packages. The transition from cans to retort pouches will certainly be gradual, due to the fact that the infrastructure for can packaging is enormous and highly developed. However the logistical, marketing and technological benefits of retort flexible packaging will be difficult to ignore.
Pre-made pouches
Converting stand-up pouches from rolling stock and supplying them as 'pre-mades' to the packager has become a viable global business for the converting industry. The option of using pre-made stand-up pouches has created an opportunity for many companies to enter the market, without the need for expensive capital investment.
Pouches can be provided in a variety of shapes and configurations. Packagers are very familiar with the pre-made approach, as they usually use other forms of 'pre-made' packaging, including cans, canisters, bottles and jars.
The pouches only have to be filled and sealed at the packaging level. As each specific market improves, the packager can gradually move to a form, fill and seal packaging format, or choose to stick with pre-made packages and add a higher level of automation to suit evolving production needs.
Fill, form and seal technology
A variety of machinery is available to fill and seal pre-made, stand-up pouches. Semi-automatic operation systems are ideal for pilot plant- or market-testing applications. High-speed continuous motion systems are also available, and can be configured with outputs of 500 ppm and beyond. The appeal of pre-made fill and seal technology is that the process is relatively simple.
Pre-made pouches are purchased in the specific design format required: with zipper or spout, printed or unprinted or ready for filling and sealing. The pre-made pouch will typically carry a premium, as the cost will generally be 10-25 per cent more than if pouches were produced in-house as part of a form, fill and seal process.
Ultimately, the cost will depend on the complexity of the pouch design and the volume purchased. However, the capital required to produce packages in-house, (particularly at start up) will be substantial, and in some cases difficult to justify unless there are already established markets to ensure a rapid return on investment.
Speed is of the essence
The horizontal form, fill and seal method has always been the most prevalent process for dry product packaging. However, in recent years liquid applications have been implemented in-line on form, fill and seal machinery. This has especially been the case when pre-made pouches are not available within a particular region, or when high-volume producers have the core skills to operate more sophisticated machines.
Today's form, fill and seal systems incorporate a variety of technologies which are able to handle the print and roll variations that have caused difficulties over the past decade. The use of servo technology to isolate and control specific functions has dramatically simplified the multitude of processes in the horizontal pouch making, filling and sealing process. A single stand-up pouch, horizontal form, fill and seal system can produce 40-400 packs per minute (depending on the size and fill volume of the package being handled).
Contract packagers offer an excellent way to begin using stand-up pouch packaging, without the risk and capital expense needed to begin an evaluation and implementation process. Many contract packagers have embraced the stand-up pouch format as the package of the future, and have invested in machinery and processes that offer their customers the ability to provide short-run test market opportunities or long-term packaging arrangements.
In North America, and indeed around the world, the stand-up pouch has made dramatic inroads into the more traditional bag-in-box style of package (which has typically been used for snacks, breakfast cereal, powdered drink mixes and other dry food and non-food products). The market is expected to show accelerated growth in these types of applications, as companies continue to look for creative ways to reinvent their products using new packaging solutions.