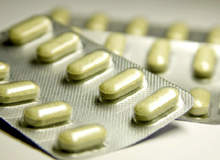 Millions of pounds and countless hours get spent during clinical trials conducted by pharmaceutical firms developing novel therapies. Without safe and suitable packaging, however, all these good intentions can quickly go to waste.
At the ViB 8th Annual Pharmaceutical Packaging and Labelling conference on 29–30 September 2009 in Munich, Germany, issues to do with cost and safety will surely dominate most themes in the packaging sector.
The number of fake or mislabelled products reaching the marketplace is on the rise and new readability guidelines are presenting fierce challenges for this sector.
These, combined with sustainability and cost-effectiveness issues, are ensuring that the focus on the pharma packaging and labelling sector has never been so strong.
Bayer packaging development manager Sébastien Fily is just one manager committed to finding the most cost-effective solutions for his production line.
"Big companies like us are trying to centralise the manufacturing of some products and reduce the number of manufacturing sites," says Fily. "The ones that remain have to be very efficient in what they are producing; for many companies that can mean purchasing new high-speed machines."
"By keeping manufacturing in-house, costs can be saved and the money to purchase new machinery can be found."
By keeping manufacturing in-house, costs can be saved and the money to purchase new machinery can be found. Along these lines, Fily says Bayer has just invested between €5m and €6m in a new highly-efficient blistering machine, for example, that will help with its product development.
Product and patient safety is also top of his priorities, according to Fily, but alongside these considerations is making sure that product packaging is aligned with the climate programmes of the Bayer Group. For Fily, presenting a packaging option that demonstrates sustainable benefits and cost savings is key.
"Sustainable packaging means less packaging and purchasing less packaging material," he explains. "This increases our margins, which means we can have more money for research and development and allows us to put more investment in new and innovative packaging processes."
What's in a label?
Getting the structure and composition of the packaging right, however, is just half the battle. Making sure the patients know how to properly use the medication is a final but vital link in the development process. This is where product labelling comes into its own and is the subject of the new EU readability guidelines.
Germany's Federal Institute for Drugs and Medical Devices Division Strategy and Planning Head of the Unit Scientific Quality Assurance in Section Strategy and Planning Dr Klaus Menges says the new guidelines, which came into operation on 12 June 2009, are based on the concern that patients will not be able to understand the package leaflet and therefore not be able to find the relevant information. Along these lines, the directive says that the package leaflet should reflect the consultations with target patient groups to ensure that it is legible, clear and easy to use.
To ensure that they are compliant, some pharmaceutical companies bring in testing houses to share their expertise. Menges, however, says more still needs to be done to ensure compliance.
"If patients do not understand the right handling of the product then all the investment before in huge clinical studies is wasted."
"Some companies are aware of bad corporate design and layouts and will improve their package leaflets systematically in co-operation with testing houses or patient organisations. But they are a few single cases," says Menges. When pharmaceutical companies do engage with these firms, they offer advice about such design elements as layout, font and how to break-up text into more manageable chunks.
Although firms are improving their patient involvement, one criticism of the guidelines is that no communications scientists were involved in drafting them. Even when firms do take care with their design, changes to the labelling layout do not have to be re-approved in the same way text changes do as they move through the supply chain.
Menges says that one way to tackle these issues is to harmonise labelling layouts. "One option would be to have proposals on standard design which has been tested as a good design," he says. In his view, although the clarity of packaging has improved over recent years not enough firms recognise the potential of investing in this sector. "I'm not sure the companies realise the advantage on the market of better package leaflets. My impression is that most companies are more interested in getting on the market, regardless of whether they have good or bad text."
As well as a competitive advantage, the most important factor for labelling is making sure the patient knows how to use the product. "If patients do not understand the right handling of the product then all the investment before in huge clinical studies is wasted," adds Menges. "If you use the product in the wrong way it can not work the way it is tested and authorised to."