Brand identity is of the utmost importance to large companies. The brand is how consumers recognise a product, allowing them to find the product quickly the next time they look for it. Companies must ensure that their brand colours are bold, recognisable and, above all, the same wherever they are seen.
Products by companies such as Mars, Coca-Cola and McDonald's are easily recognisable by their brand colourings. 'Colour and brand really go hand in hand for corporate identity,' notes Andy Hatkoff, vice president of Electronic Colour Systems at Pantone. 'Take Coca-Cola, Pepsi or Mars; if the corporate logo looks different, or the packaging isn't consistent where I want it to be consistent, I'm negatively affecting the corporate identity and the brand identity.' 'McDonald's is a great example. You have that red and gold that goes around the world, and you don't have to even see the arches anymore. Then there's Fed Ex, with its purple and orange. The colour almost becomes the brand.'
Specific tone
Hyun Jin Jo, manager of Digital Workflow Technology at Pantone adds, 'It's important to see the same colour everywhere you look, especially with a global brand.' Januke Paoli, head of Artwork and Production at Feref, an advertising, marketing and design agency says, 'When companies produce a logo or a brand identity, they are very, very specific about the design that's created and everything they produce. They are very particular about what colours you're supposed to use and how they are supposed to sit on the photograph. They always specifically say what colours we have to use and send guides to follow.
'With regard to colour management, we have to make sure that we follow brand guidelines; we can't stray away from that. Take Shrek. We have worked on print materials for Shrek and Shrek 2. The green colour of Shrek and the tone of his skin are very important to the brand, so we make sure that all the greens are exactly the same.'
Paul Mak, operational design manager at Heineken, backs up Paoli's comments, 'Heineken green and Heineken red are specific Heineken colours, not Pantone references. They have been developed over the years and send out a signal that people can recognise. If you use that colour in a consistent way, it will create recognition with consumers.' Mak adds, 'At Heineken we have colour specifications for every different substrate, and a light boundary and a dark boundary for printers to stay within. The main control for this is the human eye, so printers compare what they produce on the press with these specifications and, if they are within the boundaries that we give, they can continue with production.'
Global uniformity
These types of brand-orientated companies are now growing in number, and no matter where their products are being produced or whatever machinery might be used, they expect the final product to look exactly the same across the entire globe. For this reason, a high level of colour management becomes vital.
How well do you
really

know your competitors?

Access the most comprehensive Company Profiles on the market, powered by GlobalData. Save hours of research. Gain competitive edge.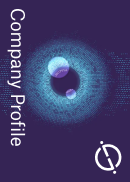 Company Profile – free sample
Thank you!
Your download email will arrive shortly
Not ready to buy yet? Download a free sample
We are confident about the unique quality of our Company Profiles. However, we want you to make the most beneficial decision for your business, so we offer a free sample that you can download by submitting the below form
By GlobalData
Colour management helps printers to satisfy brand demands by giving them systems and guidelines to follow, which should result in fewer errors, and therefore lower costs. The colour management revolution began 40 years ago with the introduction of the Pantone formula guide, which changed the design and printing industry completely.
Hatkoff notes, 'Pantone became the first dictionary of colour if you will. The way to communicate the language of colour was in a series of colour guides. These colour guides gave printers and designers around the world a way to specify a colour. For instance, if your corporate logo happens to be Pantone 300, regardless of whether you're in Paris, London, Shanghai or Chicago, that colour has the same ink formula and colour definition. This provides global consistency for specifying and reproducing colour.'
There is a huge number of variables to take into consideration when trying to print consistent material; the specific colours used and the printing machines differ, as do the substrates used for printing. Different materials and ink combinations will yield a variety of colours. The latest colour management solutions take all of these variables into account, ensuring that the printer maintains a uniform output.
'Pantone is a very pragmatic system, as it shows what a colour looks like on-screen and also provides predictions of what the output will look like on different papers,' says Hatkoff. 'If you want to print ink on paper in an offset process, Pantone has books printed on coded, uncoded and matt papers that will enable you to visualise what the colour will look like before it goes to print.'
Colour consistency
For many years companies have been trying to find new ways to offer improvements on current colour management solutions. For example, the introduction of Pantone's Hexachrome in 1995 allowed for a much wider range of Pantone colours to be used in one print run.
Hexachrome is a six-colour, wide-gamut printing process. Pantone developed a CMYK ink, in association with an orange and green ink (CMYKOG), which offers a very wide range of colours that can be reproduced in a commercial printing process. A lot of packaging uses up to five or six Pantone colours in one job, so rather than having to add these colours separately Hexachrome facilitates a single process.
'To give a comparative example, when printing with CMYK you can reproduce approximately 50 per cent of the Pantone colours,' says Hatkoff. 'With Hexachrome you can reproduce approximately 90 per cent of those colours. It makes a huge difference, particularly if you're a package printer and can print a job without having to mix any special colours. It is a more efficient process and allows the possibility of running one job after another, without having to do any kind of ink changeover.'
A much wider range of companies are now providing colour management systems. GretagMacbeth believes that the biggest challenge lies in maintaining colour consistency from content creation to final print, and with that in mind it is offering the ProfileMaker 5 packaging solution – currently undergoing beta testing.
Thomas Kunz, market manager for Pre-Press and Creative markets at GretagMacbeth says, 'It is very clear that there are issues with colour consistency. Printers and pre-press departments are spending a lot of time on manual work to deal with this problem. They are just beginning to see that they need a colour management solution.'
Profiling solutions
Currently, the process to create multicolour output separations is time consuming and, in terms of colour accuracy, it is unpredictable and difficult to reproduce. MultiColour separations based on CMYK source material must be manually adjusted, and often take one to four hours per image. The use of ICC profiles allows the automation of separate processes as much as possible, and assures accurate colour reproduction.
GretagMacbeth's new solutions allow the user to generate limitless n-colour profiles, namely MultiColour ICC profiles that are not limited on standards like CMYKOG or CMYK Red+Blue/CMYK Red+Green. They can be based on all the imaginable options, without containing CMYK at all.
Printers can also characterise processes with cyan, magenta, light brown and dark brown on an ICC basis. According to the company, the ProfileMaker multicolour module is the first and unique solution to provide this option.
'At the moment there is no true multicolour solution on the market. You have Hexachrome with orange-green, but the majority of other printers are printing far beyond orange-green,' says Dr Iris Mangelschots, vice president and general manager of the Digital Imaging Business Unit at GretagMacbeth. 'What is also new in our packaging solution is a real possibility to create true n-colour profiles. We are no longer related to just CMYK+ additional channels, but rather offer a true profile generation for virtually any n-colour combination, with up to ten channels.'
Instant cross-reference
'Today the process is widely trial and error, with lots of time-consuming iteration cycles' adds Kunz. 'With a MultiColour ICC profile this can be done much quicker and much more reliably. Saving time to market is the critical mission which all packaging companies are facing. Companies are manually separating for up to four hours per image, and create proprietary characterisations for their output machines, which takes several additional hours per job. With ProfileMaker 5 we are offering a solution that lets them create ICC profiles that can be used for MultiColour separations within 3-20 minutes, instead of four hours'.
As a result of the open ICC standard, this MultiColour ICC profile can be used for hard-proofing and even soft-proofing on the monitor, with the aid of the workflow tools (Photoshop Plug-Ins) that come along with ProfileMaker 5. The time saving factor is enormous, and the reliability of the colour communication is unmatched.
The ProfileMaker 5 packaging solution, with its new generic output profiling (GoP) technology can check and change individual colours without having to run new checks on the entire package. Depending on the printing method, the user currently has to produce plates for every test chart version and sometimes has to engrave a cylinder – together with an extra print run and tremendous time and cost factors.
To solve this problem the patent pending GoP technology allows the user to replace colours in existing profiles, without the need to reprint a test target. 'For example, if you have created a conventional five colour profile for your printing machine and need to exchange one or two colours because a new printing job for your customer requires this. Instead of having to recreate a new five colour test chart and generate new plates or even cylinders, the solution is now much faster and really cost-saving,' explains Dr Mangelschots.
'It is now possible to take a spectral measurement of the two new colours and integrate it into an existing profile within minutes. Printers do not have to introduce new plates or cylinders, and there is no need for a print run to create a new test chart. This saves time and money, making colour management a more viable tool for small printers.'
Another interesting product discussed at the Drupa show in May 2004 was Pantone's Colour Cue, a portable spectro-colourimeter. Pre-programmed with Pantone's latest matching system colour data, this product instantly identifies the closest Pantone colour of any flat surface and provides formulas for its reproduction in four-colour process printing and Hexachrome.
As well as colour identification, it also provides Pantone colour ink formulas as CMYK, RGB, sRGB, HTML, Lab and Hexachrome values by way of a simple scrolling feature. This saves the time normally taken to cross-reference colours. 'We get a lot of inaccurate colour samples from our clients,' explains Eddie Ellis, production colour analyst at Xerox Corp. 'We're using Colour Cue to measure inkjet proofs and to take a lot of the guesswork out of colour matching. It reduces two to three hours of work down to a few minutes.'
Printers are now incorporating modern tools and software to help meet increasing demands. However, printers around the globe are still not using uniform solutions. The popularity of colour management is bound to grow as cost and time savings become more apparent, and the demand from brand managers increases.
Bearing this in mind, companies like Pantone will continue to look at the printing industry's needs, and produce the necessary tools to meet future requirements cost-effectively and precisely.