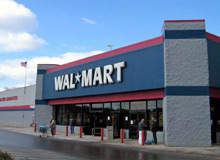 During mid-July 2009, the American retail giant Wal-Mart revealed a sustainability plan that could radically reform its entire production and distribution process. At the heart of the new policy is a sustainability index, which will act as a universal rating system that scores products based on how environmentally and socially sustainable they are during the course of their lives.
Given the immense scale of Wal-Mart's operations in the US, the impact of this move has far wider implications for a number of industry sectors, in particular the packaging segment.
The groundwork
The concept of sustainable packaging has played a prominent role in Wal-Mart's recent operations . In December 2008, the retailer produced a report highlighting its goal of selling environmentally friendly products that create zero waste. As part of this, the American corporation plans to reduce the amount of packaging in its supply chain by 5% by 2013 before going on to be completely packaging neutral by 2025.
As the world's largest retailer, with US$374.526bn in sales for the fiscal year ending 31 Jan 2008, even 5% means big business. In September 2007, as part of the Clinton Global Initiative, Wal-Mart pledged to convert all the liquid laundry detergents on its shelves to more compact versions. It was estimated such a project saved more than 125 million pounds of cardboard, 95 million pounds of plastic resin and 400 million gallons of water that year.
"The American corporation plans to reduce the amount of packaging in its supply chain by 5% by 2013."
Furthermore, in 2005 Wal-Mart's packaging team partnered with a private label brand supplier to improve the packaging on nearly 300 items in its Kid Connection toy line. By making the packaging smaller on one toy line, it was estimated to use 497 fewer shipping containers and generate freight savings of more than $2.4m per year. This was also estimated to save more than 3,800 trees and 1,000 barrels of oil.
Such figures illustrate the huge densities of packaging Wal-Mart products use on a daily basis. With nearly every product sold in Wal-Mart stores – which some sources estimate to number around 2,500 in the US alone – containing both primary and secondary packaging, small changes to packaging design can have significant impacts on the use of materials, manufacturing, shipping containers, trucks, storage, refrigeration, waste and energy used for production.
Seemingly realising this, from 2005 to 2006 the retail giant began investigating various schemes to reduce or alter its packaging processes. First it began a commitment to convert away from polyvinyl chloride (PVC) packaging – which has a reputation as the bad boy of the plastic world – by collaborating with private brands where suitable alternatives exist. By December 2008, a total of 75 items had been redesigned to eliminate PVC as a packaging material.
As a sign of things to come, in November 2006 Wal-Mart introduced a scorecard which evaluates the product packaging of its suppliers and the suppliers of Sam's Club – the corporation's retail warehouse chain. Each item's packaging receives a grade based on Wal-Mart's '7 R's of Packaging', which include removing unnecessary packaging, reusing transport packaging and recycling various materials. Suppliers are then encouraged to learn about ways to improve their packaging from the subsequent results.
By February 2008 an online scorecard was made available to all Wal-Mart customers to use as a tool to make more informed purchasing decisions. Using the findings, the retail giant issued annual estimates of the packaging changes it could potentially make by 2013 in order to meet its 5% packaging reduction goal. It also led to reductions in CO2 emissions by 667,000 metric tons, 213,000 less trucks on the road annually and savings of 66.7 million gallons of diesel fuel.
Taking on the world
In many ways Wal-Mart's 2005 to 2008 sustainable packaging push has stood the corporation in good stead for its latest eco-friendly revolution. The recently introduced sustainability index is clearly geared towards a more environmentally conscious consumer climate but the latest move neatly dovetails with the company's past packaging goals.
"The retail giant issued annual estimates of the packaging changes it could potentially make by 2013 in order to meet its 5% packaging reduction goal."
The corporation is, in effect, looking to create the green equivalent of nutrition labels – taking on a broader perspective of sustainability by looking at various environmental and social implications of each product. It has recruited scholars, suppliers and environmental groups to help create the electronic indexing system, which it hopes will become adopted by other retailers within the next five years.
Wal-Mart's plans begin with 15 simple questions about the sustainable practises of a company, which it hopes will be answered by more than 100,000 suppliers worldwide. A notable emphasis has therefore been placed on introducing this initiative on an international scale. In the UK, for example, this has direct implications for the Wal-Mart-owned supermarket chain Asda.
Rather than tackle a specific environmental issue (say reducing plastic) Wal-Mart has effectively squared up to the entire global carbon foot-printing process. Its goal of regulating environmental labelling is a hotly discussed topic in both the US and EU, and with a retailer the size of Wal-Mart seemingly leading the way, the move could also get the governmental ball rolling too.
Yet eco-labelling is a complex process and one that often proves too complicated to translate back to the consumer. It is therefore essential Wal-Mart creates a sustainability index capable of producing scientific information comprehensible to shoppers.
Cynics have also looked at Wal-Mart's motives with suspicious eyes – this after all, is a corporation that has been regularly condemned in the past for, among other issues, its extensive foreign product sourcing, low rates of health insurance enrolment and resistance to union representation. But even if the company does have one eye on trying to restore its hardened reputation, its recent sustainability effort is a significant push in the right direction for both Wal-Mart and the packaging sector as a whole.