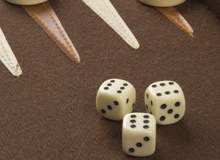 Several aspects of the packaging industry have changed with the evolving economic climate. Resources and products are carefully guarded, and efficiency is at the top of the agenda.
When it comes to brand security, contrary to tradition, it appears that breaking down barriers is the way to progress.
Innovation and strategy are the key focus points for the industry, and Procter & Gamble (P&G)'s Connect + Develop programme has shown that opening doors to new ideas and concepts not only improves packaging, but also protects brands from counterfeiters, while strengthening the company's market position in the process.
Jeff Weedman, vice president of external business development at P&G, has been working on the Connect + Develop scheme since 2002.
Its success and Weedman's enthusiasm knows no bounds.
"I could talk about Connect + Develop for hours without catching my breath," he says. "The company had come to realise that we couldn't and shouldn't try to do everything internally and that it was OK to reach outside the company for help. We don't care where good ideas come from: what matters is that they come to us."
Crisis in action
"Opening doors to new ideas and concepts can not only improve packaging, but also protect brands and strengthen market position."
Although the current economic downturn has meant that there has been a reduction in innovation, Weedman states that it is because of the crisis that P&G's brands are continuing to develop.
"Although we couldn't decide whether this was because companies and their employees had more time on their hands due to a decreased workload, or because it was now up to companies to be more proactive when seeking out business," he says. "The ideas that have come forward recently have proved to be the most successful ever."
This change in attitude came from the evolving relationship between packager and FMCG where the companies have become more open so they can make the most out of each other's experience. Protecting a brands' integrity is taking a back seat to protecting the safety of the brand in business terms.
"I was speaking to our vice president of packaging about all of our upstream and packaging developments," says Weedman. "She was very excited about a deal we announced last year. We've decided to openly collaborate with a company called ConAgra. We're going to make our packaging technologies and capabilities available to them and vice versa. By giving them access to P&G's global capabilities, they can make sure they aren't duplicating what we already have, so they can concentrate on new developments – for themselves and for us. Working with them means that it allows us both to build our capabilities, which is imperative to brand protection and development."
Open doors
P&G has realised that there are benefits to be had on every front by opening their doors to the general public. However, the company has discovered throughout the development process of the Connect + Develop scheme that there has to be a certain level of trust between the company or individual supplying the ideas and information, and the FMCG.
"Any company that has proprietary technology or capabilities that are individual to them can be a problem," explains Weedman. "When people send their ideas, we don't want them to send anything that's confidential; we only want them to send stuff for which they have the intellectual property rights.
"Value only comes when a company has a product or brand that no one else has."
On www.pgconnectdevelop.com you can see that there are about four pages that you have to go through that will confirm that your ideas aren't confidential and that you're not breaking any copyright laws. They have to be comfortable with the fact that we will float the ideas internally and if people aren't willing to share enough to make their idea clear or evoke a reaction, then we have to say 'no thank you'."
It's a delicate balance. P&G's preference is when people have ideas or technologies that it would be able to protect, or that they can protect the rights of. If P&G can protect it, it then has a more competitive advantage, which is the whole point.
"I have people who call and say, "I have the most amazing idea, but I can't tell you anything about it", which is completely useless," says Weedman. "On the reverse side, we have to be careful not to get a reputation for taking other people's concepts, because it would be pretty hard for me to keep the stream of ideas coming in. Our reputation is at stake."
Brand value
As any brand owner would emphasise, the brand is the product, and its individuality and identity are the key factors that makes brands successful. Protecting this is tantamount to protecting the product itself.
Value only comes when a company has a product or brand that no one else has.
"P&G isn't going to pay for something that anyone can get around easily," says Weedman. "Our brands are as important as the product inside the packaging. If P&G introduces something new, or a new element to our brand, if it's any good our competitors may get around this and imitate it quickly. Our innovation is then worthless, and the money spent on the innovation is wasted. I want people to offer new concepts that are sound and solid. If they're not, then it's simply the case that it's not very valuable to us as anyone can do it. The more we can protect the brand and the innovation, the more valuable it is. Those are the innovations that I'm willing to pay for as they provide the most competitive advantage."
Changing times
In the summer of 2000, AG Lafley took over as P&G's CEO after the company's share price plummeted to $52 from $118 earlier that spring. He realised he needed to instigate a major culture shift.
Lafley set the goal that 50% of P&G's new products would come from outside the company's walls, borrowing from an approach that had already paid dividends for IBM and Eli Lilly.
P&G realised that the world has changed with the explosion of the internet, so it was necessary to take stock and assess its global capabilities and resources.
Lafley then instigated the Connect + Develop process to accelerate the company's innovation by accessing good ideas and capabilities regardless of where they are and who they belong to. A recent project was an Olay product packaged in a derma-pod.
"We didn't invent that: it came from an outside company from the medical industry,"
says Weedman. "It's a wonderful package that women love to have. It's a new way to use Olay, taking into account the consumer's needs."