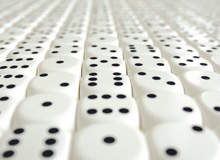 While the packaging industry has endured the impact of the global recession, it is still facing up to the challenge of improving the environmental performance of the materials it creates. The drive to enhance sustainability continues, but economic pressures have come to the fore in the last year.
"Raw material inputs have been fluctuating wildly for the last two years and companies are struggling to keep and pass on changes in their selling prices," says Michael Cronin, chairman of industry association Flexible Packaging Europe (FPE) and president, Alcan Packaging Food Europe. "Their customer base is being very careful on working capital and average order sizes have fallen, so our members' costs have risen. During the last nine months, credit has also become more of an issue because customers are taking longer to pay. So there is pressure on margins and cash flow."
Industry guide
For over ten years, FPE has represented Europe's flexible packaging industry at a European level on issues affecting its members, most notably food contact and environmental matters. Its role has often been to demonstrate that the flexible packaging industry is responsible and innovative, as well as to facilitate communication among its members.
In some ways, the flexible packaging sector has been cushioned against some of the blows of the economic downturn, but pressure on profits has been as great a concern as in any other part of the market.
"During the last nine months, credit has also become more of an issue because customers are taking longer to pay."
"The industry is mainly focused on food and pharmaceutical markets as its biggest areas, so in some ways it is relatively resistant to the downturn," says Cronin. "People still eat, so our members' customers need to supply that product. But the last year has seen our members become very cautious about predicting the future. At our last conference, for example, people felt very resilient in the short term, but they would not be drawn on how the future would unfold."
FPE plays an important part in helping its members deal with such pressures, and benchmarking is a key tool for enabling companies to compare themselves against other producers and against the industry as a whole. Using data collected by a third party, so as not to compromise any sensitive information, the benchmarking process clearly highlights important trends.
"All of our members have a drive to be competitive and they want to measure themselves against benchmarks," Cronin remarks. "Members like it because the information is clear and shows how they are performing in light of economic and safety issues. They can see whether they are keeping pace or are improving. As the FPE represent around 65% of the industry, our benchmarking is very useful to our members."
Sustainable path
As the industry addresses the impact of the economic downturn it is, of course, essential that it keeps its eye on the environmental agenda. R&D to improve sustainability is a priority, but there is also a different battle to fight on behalf of flexible packaging manufacturers.
Film and foil products can be improved to have a lesser impact on the environment, but Cronin believes that the priority for the industry is simply to ensure that the facts about these products are more widely understood. The key is to view flexible packaging from the broadest perspective to appreciate its role across the whole supply chain.
"We decided years ago to stop trying to defend packaging, but instead to put the message across that packaging helps with the issue of sustainability," Cronin explains. "We focus on the positive contribution that packaging makes by gathering and presenting the facts. Our members' customers need packaging to get their products to consumers. Topics, such as carbon footprints, should start at the beginning – at the growing stage in the food industry – and highlight the fact that packaging can play a role in getting much more efficiency into the whole supply chain. The negative messages that you see in the media are sometimes sensational or are the result of misunderstandings."
Producers of paper and board packaging can rightly make a great case for the recyclability of their product, but in the context of the wider supply chain the sustainable credentials of film and foil become clearer.
"The advantage of carton is its recyclability, while the advantage of flexible packaging is its resource efficiency."
"There is more pressure from other types of packaging, but different products suit different packaging," says Cronin. "Our argument is that from cradle to grave, flexible packaging is often the better option and not just because of lightweighting. It also offers resource efficiency even though most of our industry's products are oil-based or aluminium. The advantage of carton, for example, is its recyclability, while the advantage of flexible packaging is its resource efficiency."
The role flexible packaging plays in food preservation, for example, is critical in reducing food waste and thereby cutting resource waste – a fact validated in a life-cycle assessment of food products commissioned by FPE. In any discussion about sustainability Cronin believes that flexible packaging's value as a resource protector, rather than a resource consumer, must be emphasised.
"There is no point in growing food that won't be used," he adds.
Innovation priority
Alongside the desire to help product companies and end users better understand flexible packaging's environmental credentials, there is still a great appetite for innovation despite the over-riding caution about the future of the global economy. Manufacturers are still investing in R&D despite the recession, driven in part by the pressure to improve sustainability.
"Of course, our members are still making efforts to reduce the consumption of resources in producing flexible packaging, and they are doing some great work on lightweighting," says Cronin. "Producers and their customers, by which I mean the companies that fill the packaging, have a lot of dialogue around cost-efficiency, and getting lightweighting to the right level is a big part of that. End users want convenience and lighter packaging. They want packaging to be easy to open, easy to use and easy to dispose of. They care more about being able to compress a packaging product to minimum size so that it takes up less space in the refuse system. They also want to compost if possible."
Data the FPE collects about its members may not show the specific areas of R&D those companies are targeting, but investment ratios show that they continue to spend money on innovation.
"We remain convinced that the future is flexible," says Cronin. "Spend on R&D and technology development has not changed dramatically, so they are still focused on developing materials and improving operational efficiency. The industry will remain competitive. Producers still want thinner, more efficient, more protective materials."
Thanks in part to the efforts of industry associations such as FPE, end users and the product companies that target them are heeding the positive messages about flexible packaging. Despite caution about the future, there is still a lot of optimism in the industry.
"End users want packaging to be easy to open, easy to use and easy to dispose of. They also want to compost if possible"
"It's about choice," says Cronin. "Consumers are more sophisticated and understand the differences between different packaging options much more. All we have to do is talk about the facts."
About FPE
Flexible Packaging Europe (FPE) was founded in 1998 under the name Euroflex. Its core business is representing the European flexible packaging industry at a European level, which is the reason why FPE was founded.
At that time the interests of the European flexible packaging industry were not well guarded, while many issues were at stake, which require the industry's direct input.
The FPE's main goal is to promote and protect the flexible packaging industry in Europe.
Therefore, FPE is actively involved in all relevant issues, dealing with all relevant issues, most notably food contact and environmental affairs, providing adequate information about the European flexible packaging industry to allow authorities to come to realistic and manageable legislation and to prevent misconceptions about the industry.
FPE is a constructive partner for the various European institutions (including the EC, European Parliament and the Council of Europe), as well as liaising with other relevant associations. As such FPE participates in the relevant working groups and committees.