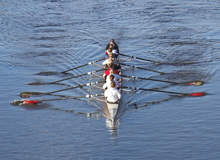 The pace of change in today's markets is unprecedented, and is not due solely to the current economic pressures. The challenge for brand owners is not only to manage the cost of development for new products and their packaging, but also to ensure that this process is completed faster and more efficiently without compromising quality.
In today's dynamic markets, the primary goal is to keep up with the faster pace of the market.
"Products have a much shorter life now, so we need a different approach to timing and cost," says Hervé Bouix, VP Packaging Projects and New Ventures for The Estée Lauder Companies Inc. "We need quicker development of products and packaging, and greater control of cost."
Focus shift
The family of brands under the umbrella of The Estée Lauder Companies Inc is testament to its position among the world's leading manufacturers of make-up, skin care, fragrance and hair care products. As well as Estée Lauder, it is also behind luxury brands such as Clinique, Tommy Hilfiger, Aveda, Aramis and designer fragrances, which all pose a diverse range of packaging challenges – and all are affected by broader trends in the market.
"Years ago, cost was not the issue," explains Bouix. "Timing was more important, as was quality. You had to be sure that the launch was on time and you looked at cost later in the process, when you experimented with different looks and materials. Now, you have to do all that at the beginning to optimise cost. Nevertheless, the focus remains on quality first. The biggest impact on cost is the use of multiple materials, which is common in luxury brands."
How well do you really know your competitors?
Access the most comprehensive Company Profiles on the market, powered by GlobalData. Save hours of research. Gain competitive edge.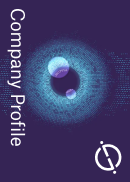 Company Profile – free sample
Thank you!
Your download email will arrive shortly
Not ready to buy yet? Download a free sample
We are confident about the unique quality of our Company Profiles. However, we want you to make the most beneficial decision for your business, so we offer a free sample that you can download by submitting the below form
By GlobalData
Packaging plays a key role in the success of the companies' brands, and for Bouix there are two main ways in which innovation, quality and speed-to-market can be ensured: the application of technology; and the forging of close ties with reliable and creative suppliers.
Tools and teamwork
Technology undoubtedly plays a key role in achieving faster development of successful packaging solutions.
"We have a range of tools, such as a rapid prototyping machine, which allows us to have a working model in 24 hours, whereas before we would have to wait weeks for a new model each time a change was made," he says. "Being able to make two or three models a week helps us with our tooling. There is a huge gain of time and a reduction in cost."
Alongside such tools, however, Bouix prizes the relationships his company has with its partners in the supply chain. "We need suppliers to be flexible to help us increase speed to market," he says.
"We find that they are increasingly willing to collaborate. The rapid prototyping machine helps us and them because it provides a very detailed model for the tooling they need."
The Estée Lauder Companies Inc seeks and maintains long-term supplier relationships built on performance, trust and open discussion. It sets targets for suppliers, but is careful not to raise the bar too high or exclude companies with new ideas.
Reducing cost and improving the speed of development for new packaging solutions must be a joint effort.
"The biggest impact on cost is the use of multiple materials, which is common in luxury brands."
"My job is about innovation and in many ways we start from scratch," says Bouix. "We work with big suppliers such as Rexam and Alcan, but the door is open for smaller companies with good ideas. If they meet our guidelines and they have an outstanding innovation then it is always possible that we will work with them. We used that policy to build some good relationships over the years."
The search for new ideas does not mean that old ideas are abandoned. The design process for each new packaging solution starts with a blank page and innovation is crucial, but Bouix also stresses the importance of leveraging existing information and learning from past experience.
Although the life of a product may be shorter than ever, then efforts to bring it to market may yield valuable ideas long after its life has ended.
"We are trying to minimise costs, so we have built a database of all the tooling that has been used for previous products," he says. "There are often things that were used for bottles or containers that were designed only for one brand that we can now use for new products or with new colours, for example. It is good for the environment, too, if we can reuse things from this library."
Green growth
The issue of environmental concerns and their effect on the packaging supply chain cannot be ignored, even at a time when issues of cost and commerciality are the dominant forces in the market. For Bouix, a successful approach to environmental issues, and the company's other packaging challenges, rests on a combination of in-house development and collaborative efforts with suppliers.
"Everyone in the packaging industry is aware that something needs to be done to address concerns about the environment," he says. "Now, we need to identify the tools and applications that will let us do that. There are many things in place internally and at our suppliers, including in-depth value analysis at the start of development."
The company already uses board from sustainable forests, but this is just one manifestation of an idea that has become a firm part of corporate culture.
"All major companies, including us, are under the microscope, so we set up a separate group for sustainable packaging," Bouix adds. "This sets guidelines or specific rules having looked at each packaging group in terms of issues like recyclability. These rules are constantly reviewed, especially as recycling programmes have got better. Currently, recycling rates for PET bottles are very low and there could be great progress in collection."
PET rescue
There is a new process for PET to be reused in the food industry, thanks to a new grinding process that means no remilling is necessary. The recycled resin remains clear and there is no yellowing.
"Being green doesn't mean being more expensive. It can also mean being more cost effective."
"We use a lot of materials that can be recycled, like polypropylene, but we don't like cornstarch materials such as PLA," says Bouix. "When you look at the whole chain you see that it is not totally friendly for the environment. We are working on some interesting things for the future, but we are careful about new materials."
Keen to take the lead, the company is not driven solely by altruism. The drive to be greener also targets the possibility of commercial advantage, which Bouix believes is possible if a company can commit to a long process of development.
"Being green doesn't mean being more expensive," he comments. "It can also mean being more cost effective. The way of conceiving packaging has changed. It can be taken into separate parts and the assembly process can be optimised to ease recycling. We need materials that are of the same quality as we have now, but are more sustainable, so we set targets every year and follow the specific development rules that we set internally. We also make sure we have discussions with suppliers about all of these issues."
Involving packaging supply chain partners early in the product development process and a willingness to foster innovation are clearly helping The Estée Lauder Companies to stay ahead of the game, and those relationships will only become more important in the years ahead.
Changing face of luxury
While quality has always been the main focus for luxury product development, other factors are now equally important:
Cost
Efficiency
Innovation
Two ways in which the above factors can be ensured:
Application of technology
Forging close ties with reliable and creative suppliers
The Estée Lauder companies (ELC) and the environment
ELC adheres to a packaging reference guide of standards, which provides updated environmental requirements worldwide. It allows consideration of the life-cycle of the product being developed to ensure that it is not hazardous and that minimal waste will result from its use.
The company does not use any material derived from old growth forests. All wood fibre is sourced from either recycled paper, fibre products or managed sustained yield forests.
Estée Lauder brand promotional bottles have 100% post consumer recycled plastic content.
80% of all of its matte and satin anodised aluminium parts comes from recycled materials.