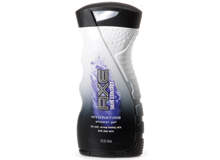 Lucy Schwerdtfeger: For brand owners, the bottom line for product and packaging is the biggest issue. What is Unilever doing to ensure that it is being as efficient as possible, and what advice would you give to other brand owners?
Jay Gouliard: Margins have been an extreme focus for us over the past 18 months as input prices have gone up and down unpredictably. We're looking at every aspect of our business to simplify it as much as we possibly can. We are looking at the cost element and anything that can potentially add value for the consumer, while making sure we preserve things that are adding value by understanding the consumer value equation, and taking out anything that doesn't add any value at all.
Is there an example you can give of how you've done that with a particular brand?
We're doing it across every brand at Unilever, and there's not one particular brand that gets more focus than others. Our consumer base reaches every part of the economic spectrum, so we have to be aware of not only what's going on in developing countries, but also the emerging economies. We're focused on understanding what's important to the consumer, and operating where we believe there's a competitive advantage for us.
You mention the importance of the consumer. There seems to be a constant battle between convenient packaging and quantity. Where is the industry leaning?
"Packaging innovation is a lever we can use in order to gain market share."
Convenience is still important to the consumer. They're scrutinising the affordability of the convenient features and packaging materials today and taking this into account. They're looking at everything through a bit of a different lens, but I don't think the focus on convenience will go away. The package still needs to be easy to open, easy to recycle and easy to see on the shelf. It has to be convenient to use and portability is paramount. I don't see people moving away from consuming on-the-go, even in the most developed countries. Consumers are looking at convenience more closely today than ever and trying to understand the value that it brings.
How well do you really know your competitors?
Access the most comprehensive Company Profiles on the market, powered by GlobalData. Save hours of research. Gain competitive edge.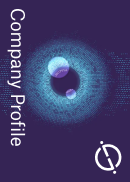 Company Profile – free sample
Thank you!
Your download email will arrive shortly
Not ready to buy yet? Download a free sample
We are confident about the unique quality of our Company Profiles. However, we want you to make the most beneficial decision for your business, so we offer a free sample that you can download by submitting the below form
By GlobalData
There is a cost factored into convenience foods for the application of the packaging and how packaging affects the use of the product. Surely that's what concerns consumers about pricing? Do you think that the price of single-use goods or portable goods will continue to fall?
It can only go so far. It'll reach a point beyond which it can't go any further, but again, it's all about making sure you're adding value to the needs of the consumer. If you're adding value and you can address a need that isn't being met by another product, then consumers are willing to pay the price.
In your recent financial reports, the main focus is on your competitors and your market share. Of course, that's a key factor when running any business, but do you hold that at the same level as your profit margins?
Market share and profit margins are important to our shareholders, who look to both metrics for the success of the company, so we want to continue to drive profit as low as we can and increase market share across the board. We're not going to compromise on profit. It's about profitable growth rather than unprofitable growth.
In the past, you've used that to gain as much market share as possible, particularly when stopping others from imitating your products. Is increasing your market share part of the Unilever initiative?
Packaging innovation is a lever we can use in order to gain market share. Our main areas of focus are: differentiating yourself on the shelf to make sure your package can be seen, improving the functionality of the package, and making sure the package is communicating what the brand is all about. We're always looking to upgrade the quality of packaging design because it's something the consumer interacts with. Some of our brands have a much higher level of interaction, so the packaging has to demonstrate that. We're focusing effort on areas where consumers are spending a lot of time with our packages, for example, with our personal care brands and foods brands. We're looking at how to enhance the design features of those particular products, such as Axe, Lynx and some of our shampoo brands, body washes and skin products. The consumer sometimes uses them several times a day, or sometimes the products will sit on the shelf for up to a month before a new one is
bought, so we have to make sure our package connects with the consumer. But I don't want to separate packaging from the product. It's about a total brand offering, so the product, the packaging and the brand have to work well together.
Geographically, economic conditions are different in every area, which, in turn, affects sales and market share. How are you responding with your packaging?
It's all about affordability in some parts of the world, so you have to be aware of the size and type of material that you use. In some economically challenged parts of the world, we sell a lot of sachets for laundry detergent or shampoos in order to make those brands affordable in those parts of the world. Economic conditions drive a lot of things when it comes to packaging, whether it's the size of the offering or the types of features you can incorporate at a certain price point.
There has been a clear change in the customers' focus on products and the price they are willing to pay for them. Have efforts been made to make your products more recession friendly?
We focus on authenticity as a communications message to the consumer. I wouldn't say that we're making them look less expensive or less premium. I think consumers have a certain expectation around branded goods and I think our goal is to make sure that we're communicating what the brand is all about. We look at what packaging format and design best does that. We may have made things smaller and we may have downsized the quantity of the product, but we're not downsizing on the quality of the product or the pack.
Regarding the recession, the best way to respond is to make quick changes to the process in response to the downturn. How are you facilitating this?
I agree that nimbleness and flexibility is important in dealing with these tough times, and being adaptable to the market place and the consumers' needs are important. We have a suite of tools that we've been using and continue to use in order to improve our flexibility to cut cycle time and lead time in the market. We have to make sure that we don't take too long to make an adjustment to the economic situation. We have to be able to respond almost instantaneously. We're transferring knowledge across the entire company, thereby using it more effectively across all brands and categories can help increase our speed.
Is this in line with the Unilever concept?
The only thing we can use is our experience gained from our companies in other parts of the world. We have a significant knowledge base on what has worked in different parts of the world in the past and taking that knowledge and translating it to today's economic situations seems to work pretty well for us, so taking our history, knowledge and cross-category knowledge and applying it against new and existing brands is something we're trying to leverage more effectively.
Some analysts are saying that although the market will still be dicey in 2010, it will pick up more aggressively than this year. What part do you think packaging can play in this?
It's going to be key to continue to innovate during this downturn because once we come out of it, the companies that have been the most innovative will be the ones in the best position to go forward. The worst thing to happen is if we start retrenching, scaling back and removing flexibility from our business. Now is a time to streamline and simplify while continuing to innovate the portfolio and build a pipeline of product and packaging offerings so that when the economic environment does strengthen you'll come out of the gates at full speed in order to beat your competitors onto the shelves and into the hearts and minds of the consumers.
It sounds uplifting. Looking at the challenges that you've experienced over the last six months, do you have any examples of how packaging has helped you overcome them?
"The companies that have been the most innovative will be the ones in the best position to go forward."
The main challenge has been raw material costs and pressures on margins. We've done a lot to offset much of the unexpected costs of these difficult times. Our ability to adapt to the consumer's needs over the last 18 months is down to our history and experiences in other parts of the world when these markets were experiencing downturns. We've taken that knowledge and applied it to this business situation.
Over all, we've weathered the storm pretty well – much better than some others have – but it's only because of the experience of the leadership in this company and the ability of our resources and our people worldwide to adapt to the situation as it develops across the globe.
The Unilever effect
One example of Unilever's recent innovation has been Lynx Bullet, which has been available since January 2009 as the first pocket-sized body spray for men in the UK. It was specifically designed to keep up with the fast-paced lifestyle of today's young men with its convenient size and easy usage.
Measuring just under 8cm and weighing 3.23g, the canister is available in three fragrances: Dark Temptation, Vice, and new for 2009, Instinct.
Leading in convenience and innovation
Now in its 100th year, Persil has been an iconic brand for generations of consumers. It continues to lead the market with its innovative products.
In 2008, it launched its re-packaged and re-designed Persil small & mighty in smaller bottles that contained a more concentrated detergent.
To get through the recession, Unilever has:
streamlined its costs;
looked for ways to innovate the design features of its products, such as Axe shower gel, right;
used its experience of brands that have undergone previous economic downturns;
added value where possible.