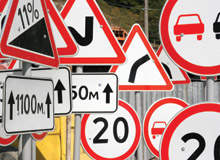 Pharmaceutical packaging is subject to more demanding requirements for regulatory compliance than any other sector, and a new set of guidelines from the EC to improve readability for both prescription and over-the-counter drugs will only add to an already heavy burden.
Article 65(c) of Directive 2001/83/EC provides for the development of guidelines concerning the legibility of information on labels and package leaflets for all medicinal products. Its aim is to ensure clearly worded information in a form that maximises the number of people who can read it, from older children to those with poor literacy skills or a degree of sight loss.
The implications for patient safety are positive, but pharmaceutical companies are concerned that the added cost and disruption to the supply chain could be counterproductive.
"Compliance is of the uppermost importance to pharma, but there could be massive costs," says Keith Allen, technical manager for Packaging Technology, GlaxoSmithKline (GSK).
The EC guidelines, which are yet to be finalised, urge pharma to choose fonts that are easy to read, and that eliminate confusion between letters and numbers such as "i", "l" and "1", which could impact the comprehension of dosage information. Among the more problematic issues for drug manufacturers, however, is font size.
If the EC guidelines ultimately stipulate 12-point text, for example, there could be a huge increase in the size of label or leaflet required, as well as higher costs for the packaging process.
"If the EC guidelines stipulate 12-point text, there could be a huge increase in the size of label or leaflet required."
"Pharma companies are rationalising and standardising their packaging in order to be both compliant and competitive," explains Allen. "The readability guidelines are a problem because leaflet sizes are steadily increasing and in some cases are at the maximum size that packing lines can accommodate."
Therefore, increasing the size of information leaflets significantly could require pharmaceutical companies to spend heavily on their packing lines, while negating much of the industry's efforts to rationalise its packaging and making pallet use along the supply chain far less efficient. If this was to prove so costly as to be unworkable from a commercial perspective there could also be a greater concern from the industry authorities' point of view.
"The powers that be do listen and there has been a consultation period during which we have given our feedback," Allen comments. "The authorities are aware of our concerns, one of which is that they could be risking the security of supply of much needed medicines if the cost implications are too great."
Larger leaflets: urgency for innovation
There is no choice for the industry but to look ahead and prepare for the worst-case scenario of significantly larger leaflets. Nevertheless, pharmaceutical companies are eager not to spend too much on developing solutions that might not be needed when the guidelines are finalised.
The guidelines demanding greater clarity on the leaflets are themselves unclear at the moment.
"Pharma companies are looking at their packing lines and seeing what technology is available out there, but the cost of trials and developing new packs is massive," says Allen. "If there ends up being no change in the guidelines then all that expense will have been for nothing. Contract packing is an option, but those organisations would need to be ready, too. Additional information can be included on the carton, but that might mean increasing the size of the carton, which would mean shipping more pallets."
There is now an emphasis for pharma companies to work with their key packaging partners to identify cost-effective solutions to the challenge of incorporating larger labels into the packs for their medicines, whether they contain blister packs or bottles.
"The pharma industry is looking at many things to keep costs down, including the development of new cartons with integral, pre-packed leaflets," notes Allen.
"To complicate matters, readability is just one among many issues that could affect the pharma packaging chain."
"It is also looking to suppliers to make those, and a number of alternative designs are being looked at."
So far, pharma and its packaging suppliers have come up with some innovative ideas that could result in workable solutions. One of these is the possibility of building on the existing processes that are mandatory for the supply of drugs in the US, where pharmacists must receive their own leaflet for each medicine product.
"We might combine the pharmacist's information with the patient information on a massive leaflet that is pre-packed at the cartoning stage, not at our production end of the chain," explains Allen. "The pharmacist could then tear off the patient's part of the leaflet. We need to look at different designs to be ahead of the game, but right now we don't know what point size the EC will choose. It could be nearly double the current size. We've looked at putting information on CDs, but the logistics process of putting a CD in every pack is complicated, and we would be relying on people having access to a computer."
At present, the responsibility for providing patients with correct and clear information on their medications clearly rests with the drug manufacturer in the eyes of the industry authorities. Nevertheless, it may be essential to overcome the potential problems posed by readability guidelines by involving the whole supply chain, including the pharma company, its packaging providers and, ultimately, the pharmacists who fill prescriptions or sell medicines to their customers.
EC readability guidelines: call for consensus
Pharmaceutical companies accept that there is a need to prepare for the impact of EC readability guidelines, but as yet they have no distinct target to aim for. To further complicate matters, readability is just one among many issues that could affect the pharma packaging chain at a time when there is a drive towards standardisation.
"When pharma companies are continuing to look at the number of pack types, and the number of different sized leaflets for standardisation and cost benefits, following the implementation of the new readability guidelines, this may not be feasible," says Allen. "We could, however, standardise the sizes of both the primary (carton) and secondary (outer case) packs, which would give us the standardisation we are striving for, which in turn, could maximise pallet use. But there are other potential complications, one of which could be the guidelines on Braille. Current packs are not big enough to take the Braille needed for the amount of information we would need to put on."
Add in the need to provide better child-resistant packaging, tamper evidence on closures and enhanced track and trace capability and there is no doubt that pharma have a range of packaging issues to balance in terms of cost, compliance and quality. Regional differences within the EU complicate the issue even further.
"We want to standardise our packaging in the EU, but we need the EU and all its member states to agree on one process for readability, track and trace and all the other issues," says Allen. "We need consensus. If different markets need different labels and leaflets then that will require different equipment and costs will rise. Pharmaceutical companies discuss these issues and learn from each other. We need the authorities to do the same."
Article 65(c) Directive 2001/83/EC
The aim of Article 65(c) of Directive 2001/83/EC is to ensure that all information on pharmaceutical packaging is available to as many people as possible.
Pharmaceutical companies are concerned that adding Braille and increasing font size while ensuring packaging is child- and tamper-proof are costly additions that will significantly disrupt the supply chain.