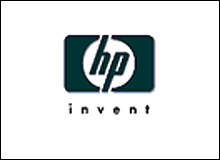 If you ever saw one of the original portable computers Compaq first produced, you may have noticed a grouping of little coloured dots on the label-end of the shipping carton panel. At the time, this was how we kept track of reworks, sub-component revisions, ROM upgrades, and so on.
When the need arose to perform factory purges and sorts, for example, to pull out a lot of drives that had demonstrated a potential problem during final test, it was necessary to physically inspect each unit and mark each carton with the results. With the advent of bar coding and the promise of an associative process of connecting components with the end product number, it seemed that with the simple wave of a hand scanner it ought to be possible to identify which units had which subassemblies.
What went wrong? We were inputting all the data, so the information was there, but in a practical sense the information was still unavailable to me to the extent I wanted. What I realised was the importance of the software managing the data. However, I don't see these problems of implementation with current developments such as RFID for several reasons:
It will be beneficial to be more involved. If requirements are not in the plan, then needs will not be met.
The electronic product code (EPC) will give us more information, making application software easier to justify.
Middleware is a must have and this alone will drive its development.
HP as a user
There are three factors that drive HP's interest in smart packaging: the type of product we have, the size of our operations and the complexity of our logistics. HP has a broad range of products these days, and ample applications and opportunities for smart packaging. All products are targets for theft because of their value and easy dispensability. Our print cartridges and memory are favourite targets for counterfeiting, and the value of components manifests any possible kind of fraud one could imagine.
Second, just the size of our supply chain provides attractive opportunities. Any percentage of $50bn, one of the estimated sizes of our supply chain I hear mentioned, is a lot of money and an opportunity for cost containment. The HP distribution environment has changed dramatically.
More products are shipped directly to the customer, there is more custom configuration and the advantages of outsourced manufacturing are clear. The net result of this is that with many manufacturing facilities worldwide and different distribution systems engaged in our operations, we have a tremendously large and complex operation. In some cases we are seeing a four- to six-fold increase in the number of transfers through shipping hubs.
Better accuracy of logistical steps can only help distribution functions such as the merge-in-transit concept and allow build cycle times to be greatly reduced. A simple example is a computer system that has been ordered on delivery – the components must be delivered at the same time – but the CPU might be from Europe, the monitor from China and the memory from the West Coast of the USA.
What HP is doing
When Wal-Mart announced its intent and schedule to require RFID tagging, those efforts that were already underway at HP got a huge shot in the arm. What most of us did not realise was that a core team had been working quietly in the background setting up a well-coordinated, multi-divisional effort.
As it turned out, there was a reason that this activity was handled so quietly. During this time frame, the HP management team was refocusing our direction towards the growth potential of providing complete, total IT solutions to our customer base. RFID presented such an opportunity.
HP's RFID offerings
In May 2004, HP announced that it would leverage its experience in the RFID applications. I think we all recognise RFID holds tremendous potential to improve operations. However, the collection and use of data to make timely business decisions is exactly what the HP Adaptive Enterprise model is all about.
This model provides the IT manager with the ability to build a highly flexible, scalable data management system with the objective of providing better real-time information into the business decision making process. It is a system that is capable of being customised and modified to adopt to ever-changing business conditions. Providing better integrated IT driven business solutions was something we have been doing all along, so linking RFID data to business processes was a logical step.
HP is now a producer of RFID-enabled retail goods, a provider of RFID consulting and integration services, a participant in global RFID standards development, an early adopter of RFID in its own operations and an innovator in RFID-related technology solutions such as tags, readers and middleware
Additionally, HP announced some new RFID programmes that include:
RFID discovery service to help customers build their vision for benefiting from the technology
RFID adaptive starter kit for customers that want a proof of concept
RFID readiness assessment and roadmap planning for customers ready to develop and implement solutions
Other smart packaging
During my interviews with team members from the various organisations within HP, I have discovered we use a great deal of smart packaging. Let me provide some examples. The concept of regionalised packaging design is making better business sense as we move to more of a direct ship model. Within the retail consumer space, regionalisation allows us to simplify graphics to the language of the country where the product is being sold.
The idea is to print one language instead of seven, for example, which has an obvious negative impact of cluttering the graphics. A great deal of effort is being directed to accomplish a high-quality, on-demand printing capability on the manufacturing line. To be able to do this printing with retail graphics on pre-printed cartons, for example, would produce a package that interacts with the customer more favourably.
Our HP indigo printing group has had an obvious play in this application; its product line has made short label runs more economical, its systems allow serialisation on the fly, and it can provide speciality printing.
A second consideration for regionalised packaging is to develop protective packaging specifically for the region intended. For example, packaging can be specifically designed for the brutal environments experienced in India and China, a second design for direct distribution in North America and a third bulk design for large shipments of CPUs to a configurator.
These multiple designs can provide streamlined costs provided the manufacturing and distribution systems can distinguish which type of distribution the product will experience.
The printer cartridge business has obvious exposure in the retail market, and is probably the most likely targeted item when it comes to counterfeit and theft. These threats, plus the volume of product, have facilitated the commitment of resources to the study of smart packaging. Significant effort has been made to provide our partners with cartridge blister packs with the appropriate electronic article surveillance (EAS) device that is compatible with the technology system in place at the retailer.
The EAS is embedded within the pack to prevent removal. Do these systems work? Yes, but only to the point when the counterfeiters figure out what you're doing. I listened to a number of accounts where the thieves demonstrated that they knew exactly which devices to disable; they are even able to effectively use the appropriate electronic hardware to jam device transmission signals. The heart of the problem is that it is hard to control the intellectual property of the system. There are always too many people involved with the control of confidential information. The key to secure product distribution, I am told, is to keep it moving and keep it tracked.
Smart packaging's future
First, at the SKU level, I have already mentioned that the HP distribution environment has changed dramatically. In the past decade, our distribution model has changed from a build-to-stock model, where our product was moving from warehouse to warehouse in FTL quantities to a scenario where we are building configurations per order and shipping direct to the customer.
From an engineering standpoint, I would like a better handle on this distribution environment. Measurement of the experience our packages see as they go through this environment has been greatly facilitated with recent equipment miniaturisation efforts. However, this is still an expensive and time-consuming process for the engineering teams.
I am looking forward to the promises of nanotechnology in the miniaturisation of sensors. I can see how simplistic, binary, environmental sensors would be helpful in our studies if they were cheap enough to design a large number into logic arrays to provide the desired level of detail in the data.
All of us really want to see RFID take root so we can harvest the benefits. It is clearly a winner of a concept and I applaud those visionaries that have driven it to where it is today. The benefits of faster product flow, better inventory accuracy and better data will help us all, immediately. At the next level, having the infrastructure in place so that we could have the ability to perform real-time reconciliation of product movements would enhance accountability and, hence, this could contribute significantly in reducing theft in distribution. Essentially, this means being able to count every item at every touch point in the system, greatly reducing the opportunity for theft. Did I mention it would be nice to track all this via satellite?
Additionally, we need something that consumers will recognise as a stamp of authenticity. It's got to be something no one else can reproduce and something we can tell the customer to look for.
While we can count stolen systems, and while we can count non-HP material coming back into our warranty returns stream, determining how much revenue is lost due to counterfeit product being sold in place of bona fide HP product is a guess, at best. The percentages I have heard as estimates of this problem are wide-ranging, but it is always a significant proportion of sales.
As I interviewed one of the members of HP's counterfeit investigation teams, the individual's office was full of memory, drives and processors. Although some of the counterfeit was obvious to me, very little of it would be detected by a typical customer. I was shown a counterfeit DIMM memory board that looked like the real thing. It was counterfeit, but this could only be determined by noticing a minor error on a chip label code identifying the part to be manufactured by someone other than the one stamped on the part. It looks like we don't just need smart packaging – we need smarter packaging.