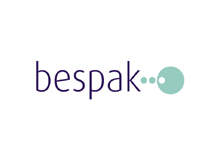 The market for cosmetics and personal care products is extremely competitive, even amongst own-brand ranges. As a result, there is a growing demand for enhanced shelf impact and pack differentiation. Unfortunately, the problem of how to maintain profit margins while creating a distinct brand image is ever present. This leaves brand managers with an age-old problem: how to balance the outlay for packaging innovation against constant price pressures.
According to David Keeble, general manager of the consumer dispensers division of Bespak, his company helps its customers to create the right look and feel for their cosmetics and personal care ranges via one of two approaches. 'The market basically separates into two areas,' he explains. 'We can create ideas and innovations ourselves, on spec, and hope that people will beat a path to our door, or we can get actively involved in development projects sponsored by the customers themselves.'
Trigger happy
Bespak designs and develops a variety of pumps and triggers for a wide range of products, many of which have already gained substantial consumer credibility. Given that the cosmetics and personal care market is often difficult to judge, Keeble says, 'We try to look at our clients' needs, but unfortunately we're often talking about aesthetics, and our shapes and designs may not be what people are looking for. You have to put down a marker and offer as broad a range as you can, without breaking the bank.'
The company has just launched some new actuator shapes for its lotion pumps, which are based around designs commissioned from an outside agency. Bespak picked three designs from 40 different initial submissions. 'In order to keep production costs down, we have initially paid more for the tooling, but we have got three shapes from this process which will save us money in the long term,' says Keeble. 'And if someone else comes along and wants to produce a customised shape, we can produce their requirements from the same tool, providing they fit within certain basic geometries.'
Modular tooling can clearly help to reduce costs, while also providing design flexibility. 'If the aesthetics required are pure and simple, then there are things which can be done at a relatively low price,' Keeble explains. 'The on-shelf presentation of the product is really determined by colour and shape.'
Feel the need
Bespak's long history of developing its own intellectual property (IP) for use in the drugs market is now being applied to the creation of products for the consumer market. 'As a result of Bespak's previous work in the drugs market, we are currently developing bespoke dispensing solutions for particular product chemistries,' says Keeble. He continues, 'Because of the technical background to the business, if you have a particular product that needs to be delivered in a specific way, in an exact quantity, then Bespak have a lot of experience to draw from.'
This approach was applied to a new dispenser technology launched this year: the Millennium Pump. This pump was initially developed to meet the needs of a highly viscous product. 'The core design is now a market leader, but the overall look and feel is determined on a product by product basis by the customers themselves.'
According to Keeble, the company's clients generally have an idea of what they want their products to look like; so Bespak generally creates the 'feel' of its operation. 'Does it want to have a really hard action, or should it feel soft? A lot of that is down to the technical aspects of the design,' he says.
Filling facilities
The current move away from aerosols is helping Bespak to grow as a company. Products such as suntan lotions are increasingly using pumps, while others are moving over to trigger dispensers (a technique previously applied to household cleaners). 'The move away from aerosols is a testimony to the improved efficiency of pumps,' explains Keeble, 'but there are also a number of multinationals that are concerned about aerosol propellants. If someone can come up with a product that offers the delivery performance of an aerosol in a pump, then they will have an immense share of the market.'
During the design process, a major factor that needs to be taken into consideration is how a particular product will perform on a filling line. If a dispenser has great shelf impact, but fails to deliver an acceptable line speed on packaging machines, it is unlikely to gain widespread acceptance.
'Big customers tend to have their own filling facilities, so their production technologists are involved in the design process of bespoke dispensing facilities,' says Keeble. 'If a product is developed for a contract filler, then you may not actually start talking to them until after the product has been finalised, because the brand owner often wants to keep it under wraps.'
Ian Anderson, managing director of the Packaging Factory, agrees. 'Contract packers have always been thought of as second class citizens, so a couple of years ago a few of us got together and set up The British Contract Packers and Manufacturers Association. We now have a CEO who is raising our profile.'
One-stop shop
However, the Packaging Factory is not just a contract packer. It can also develop products (such as shampoos and shower gels), manufacture them, design the packaging and then put them together on a filling line. 'We offer a one-stop shop,' says Anderson, 'although most of our business is filling and packing. Fortunately, a lot of the newer buyers are starting to appreciate the value and flexibility of contract packers, partly as a result of the work of the association.'
Anderson agrees with Keeble that many of the companies he deals with are looking at ways to add value to their cosmetics and personal care products through improved pack design. 'The larger brands are always looking for something different – something that will make their products stand out on the shelf – whether it be a flip-top lid, a squeezy bottle or a pouch,' he explains.
However, he also sees a trend towards additional layers of packaging for some types of products. 'There's not a lot you can do with the actual carrier pack itself – a bottle's a bottle, whether it's glass or plastic – but an outer carrier, such as a window box, offers greater possibilities.'
Gilding the lily
However, for the majority of products, like shampoos and deodorants, Anderson sees little point in adding fancy layers, as these types of products do not generally lend themselves to value-added enhancement. 'Free-standing items sell themselves,' he explains. 'The only time you'd consider adding layers is if you were running a promotion, where you were giving away a small sample along with the main product.'
Despite the amount of design activity for cosmetic packaging, Anderson has identified a major problem: the majority of high street sales of cosmetics and personal care products are made out of habit. Producers now need to put greater emphasis on their presentation and packaging in an attempt to break the bond of brand loyalty. Keeping customers clean and sweet-smelling clearly demands a lot of sweat and hard work.