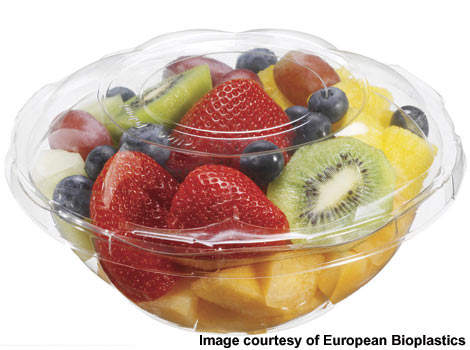 Bioplastics are being recognised as a very positive and important innovation in the chemicals and plastics industry, offering numerous and varied opportunities. This new class of bio-based and biodegradable plastics is attracting interest from almost all levels of society and industry.
Farmers and the agricultural feedstock industry have a strong expectation that bioplastics will become an important outlet for their non-food agri-products.
"Educated consumers understand why bioplastics technology is an important step on the road to a more sustainable society."
Roughly 2t of bioplastics can be produced per hectare, as sugar and starch represent the raw material bases of many bioplastics types – either directly or in fermentation processes.
In future, millions of tonnes of sugar, starch, cellulose and vegetable oils will be consumed as the use potential of bioplastics is fully exploited.
The chemicals and plastics industry will use agricultural raw materials to produce a wide range of biopolymers and bioplastic products to supply many different market segments. Compostable biopackaging is expected to be the largest of these, and biodegradable agricultural films will represent an important application sector.
Other fields of application include fibres for apparel and technical products, biocompounds for the automotive industry and chassis and housings for electronic devices such as computers, mobile phones and DVDs.
How well do you really know your competitors?
Access the most comprehensive Company Profiles on the market, powered by GlobalData. Save hours of research. Gain competitive edge.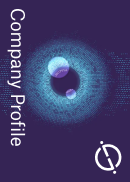 Company Profile – free sample
Thank you!
Your download email will arrive shortly
Not ready to buy yet? Download a free sample
We are confident about the unique quality of our Company Profiles. However, we want you to make the most beneficial decision for your business, so we offer a free sample that you can download by submitting the below form
By GlobalData
These visions of the future, however, are no longer just ideas – bioplastic products are already on the market in a number of countries. Twenty years of material development have passed since the initial days of invention and research. Now the introduction of bioplastics into the first niche markets has been successfully managed, and many experts anticipate that they will enter mass markets in the next few years.
KEY MARKET DRIVERS
The marketing of biopolymer products has always been driven by their performance. Supermarkets in Italy and the UK have introduced biopackaging for the first time because of their special material characteristics. For example, they extend the shelf life of fresh produce and keep bakery products crispy for longer. Brand-owners such as Nestlé, Cadbury and Danone have established programmes to use bioplastics for these purposes.
"The introduction of bioplastics into the first niche markets has been successfully managed."
From extensive market research, we know that consumers view bioplastics positively. Educated consumers understand why bioplastics technology is an important step on the road to a more sustainable society. They prefer bio-based and biodegradable products to conventional ones.
One material property that differentiates bioplastics products from conventional plastic materials is their compostability. This enables the organic recycling of bioplastic products.
Biodegradation is nature's preferred recycling method. Billions of tonnes of biodegradable materials are smoothly recycled in a closed-loop, CO2-neutral cycle. The bioplastics industry follows this model: it has implemented a quality management and labelling scheme for compostable bioplastic products to guarantee their safe breakdown in composting facilities.
THE SEEDLING LOGO
The bioplastics industry has made a voluntary commitment to use product certification based on the harmonised European standard EN 13432 and to label products with the seedling logo. The European Commission has called this commitment an important contribution to environmental protection and innovation in Europe.
Together with EU institutions, Bioplastics Europe is striving to implement compostable product certification all across Europe, and promote the use of the seedling logo to prevent trade barriers.
This logo is already in use in Germany, the UK, Poland and the Netherlands. The European Biowaste Directive, which has been under discussion for some time, needs to be finally established in order to reap the benefits from compostable plastic products. It is also crucial that EN 13432-certified compostable products are included in that legislation as suitable input materials for organic recycling processes.
"Bioplastics can make a substantial contribution to innovation in the European economy and increase its future competitiveness."
ECONOMIC BENEFITS
Bioplastics can make a substantial contribution to innovation in the European economy and increase its future competitiveness.
Their importance is clear when one considers that currently almost the entire European plastics consumption – nearly 50 million tonnes – is derived from fossil fuels.
Price increases and loss of production will be the inevitable result if these resources become scarce.
Bioplastics, on the other hand, are derived from renewable resources. As it is possible to close the carbon loop by composting and energy recovery, bioplastics make a positive contribution to climate protection. Their market share in Europe is still small (about 50,000t), but it is growing fast in many EU countries.
Such innovations are of great importance for the EU and member states from a resource and environmental protection perspective. Creating a strong bioplastics base in Europe will augment international competitiveness. It is worth noting that bioplastics are also being developed in China, Japan and the US – often pushed by government programmes.
Framework conditions have a vital role to play during this phase of broader market introduction. Compared with the renewable energy and biofuels sectors, bioplastics so far lack a dedicated promotional framework on a European level.
ESTABLISHING A FRAMEWORK
A sound legal framework, however, will be very helpful in reducing the risks of pioneering new markets and in triggering dynamic market growth. Billions of euros in investment will have to be made in the bioplastics industry to enable the scaling up of manufacturing processes, the speeding up of product development and marketing, and further reduction of costs to improve competitiveness.
"Bioplastics offer European companies a consumer-friendly means of reducing costs and adding value."
On an EU level, as well as among European member states, there is currently a focus on biomass for energy and biofuels. The established framework has led to a boom in this sector.
A better idea is to first make a product from renewables and then produce bioenergy or biofuels from its waste. This concept increases the economic value significantly and it is highly likely that environmental performance will be improved too.
Europe's economy and wealth are based on its advanced technologies. However, looking at its costs of production, further increases in value are required for the continent to stay competitive. Raw materials are often imported from emerging countries; technology, however, is often exported globally, exactly for that reason.
The bioenergy and bioproducts sectors should be combined in an integrated concept, and many more activities will need to be undertaken to promote a bio-based chemicals and plastics industry.
EARLY MOVERS: FRANCE AND GERMANY
At an EU member-state level, two examples of promotional legal framework are already in force. The French law on the orientation of agriculture from 2006 includes an article stating that shopping bags must be biodegradable from 2010.
In Germany, a legal privilege has been awarded to certified compostable plastic packaging under the German Packaging Ordinance, effective from May 2005. Certified biopackaging will be exempted from recycling obligation until 2012.
This legal incentive is already showing its potential to boost the market introduction of compostable plastic packaging in Germany; we are currently seeing the first examples of biopackaging reaching supermarket shelves.
Oil price developments and catastrophic weather tell a frightening but clear story – industry must take responsibility for tackling these threats. The best thing about bioplastics is that they make responding to this crisis a business opportunity.