Just two years ago, The Coca-Cola Company had a number of long-standing issues that were negatively affecting the day-to-day operation of our business. There were legal investigations by the US Department of Justice, the SEC and the EU; changes in marketing and operating leadership; morale problems throughout the company, particularly in our head office and in North America and we had not met Wall Street expectations in quite a while.
The transition out of that era has taken two years and occurred in two stages. The first stage – which I now think of as the 'stabilisation' phase – had to do with resolving ongoing problems.
The company still had fundamental strengths – the world's best brands, a very strong balance sheet, good cash flows and an unrivalled global distribution system – but we had forgotten what it was like to win.
The second step of the transition, which we have focused on these last 12 months, was to strengthen the structure of the business – to build an organisation and an executive team capable of reasserting industry leadership for our company, and to increase our investment in the marketing and innovation infrastructure required for our company to win in the marketplace.
"The company still had fundamental strengths – but we had forgotten what it was like to win."
We have done that, too. Of my 15-member executive committee, five have joined in the last 24 months from outside the company, and three are internal promotions. In 2005, I assembled the company's first marketing, strategy and innovation group, and permanently increased the level of investment in marketing by $400m, with a consequent impact on 2005 earnings.
How well do you really know your competitors?
Access the most comprehensive Company Profiles on the market, powered by GlobalData. Save hours of research. Gain competitive edge.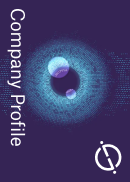 Company Profile – free sample
Thank you!
Your download email will arrive shortly
Not ready to buy yet? Download a free sample
We are confident about the unique quality of our Company Profiles. However, we want you to make the most beneficial decision for your business, so we offer a free sample that you can download by submitting the below form
By GlobalData
INNOVATIONS
One early indicator of the transformation we have begun is an increase in innovation. Notwithstanding the more than 400 brands we offer around the world, we had not fundamentally made the commitment required to truly become a total beverage company.
We did not understand the full universe of consumer needs. Now we have developed strategic growth paths guided by a proprietary piece of research called the Consumer Beverage Landscape (CBL). The CBL is charted on the 'need state map', which is itself built on data derived from more than half a million consumption events by 80,000 consumers in 20 countries.
The need state map works by identifying and understanding the functional or emotional reason why any beverage, from tap water to yoghurt drinks to beer, is consumed in a 24-hour period.
"A business system so unified as a whole that its properties cannot be derived from a simple summation of its parts…"
Consumption events are then segmented into need states, based on underlying motivation.
From 19 foundational needs, The Coca-Cola Company has identified ten overarching global need states, each one associated with a meaning, an occasion and a beverage.
Because each need state can also be quantified by volume and value, the need state map enables comparisons across categories, brands, occasions and demographics in order to identify regional or global scalable opportunities.
We also lacked the R&D capabilities. The innovation pipeline was still in the first stages of construction. We have made enormous progress in all of those areas these last two years, but it's still early. The transformation is just beginning.
David Packard, the founder of Hewlett-Packard, once observed that: "Profit is not the proper end and aim of management – it is what makes all of the proper ends and aims possible." The portfolio of brands that we make available to consumers through our partners will allow us to generate the profits we need to reach our goals for people and planet.
MANIFESTO FOR GROWTH
Both steps of the transition were part of a process that we call the 'Manifesto for Growth', a programme designed to ensure long-term quality growth, not short-term fixes.
The manifesto defines sustainable growth in terms of profit, people, partners, portfolio and planet – what we call the 'Five Ps' – and provides ten-year objectives for each. We are not close to meeting any of our goals yet – we have eight and a half years to go. The important thing is that we have resolved what we want to accomplish over the long term. The Five Ps are the inspiration for our people to change the culture of The Coca-Cola company.
Of course, all Five Ps must be equal, and we need to be ratcheting down our energy consumption and water use ratios (just to take one example), even as we develop our portfolio of teas and coffees and sports drinks.
The Five Ps are not discrete. The Coca-Cola system should be a virtuous circle, with each component – the company, our bottling partners, customers and consumers – realising value throughout our business model.
There is a German word – gestalt – that begins to get at the transformation we have in mind: a business system so unified as a whole that its properties cannot be derived from a simple summation of its parts. That is what we aspire to for the Coca-Cola system. I think it is incredibly exciting, empowering and motivating for our people.
"The 'Manifesto for Growth' will ensure long-term quality growth, not short-term fixes."
Around the world there is discernible improvement in morale among Coca-Cola people.
We are quantifying it right now: our most recent company-wide engagement survey – which we completed last month – had a response rate of more than 85%, versus an average response rate of around 65% for other multinationals, and showed measurably strong improvement around the world.
There still remains the essential question of what the people of The Coca-Cola Company are going to do day-to-day, and exactly how the Coca-Cola system is going to create value for its customers and consumers.
GROWING CORE BRANDS
We will capture the full potential of trademark Coca-Cola and accelerate growth of core brands in each market, to improve margin, consumer recruitment and revenue. From day one of my tenure as chairman, the 'experts' have said that The Coca-Cola Company cannot succeed solely as a non-alcoholic ready-to-drink company. As we expand our beverage portfolio, we will show that we can and we will. First, however, we must demonstrate that we can grow carbonated soft
drinks.
We are The Coca-Cola Company. We have to grow carbonated soft drinks first. If we cannot, why would anyone believe that we could grow anything else? Even more to the point, there are still enormous opportunities in carbonated soft drinks, not just in fast growing markets such as Brazil, Russia, India and China, but everywhere; opportunities to:
Grow other core brands, such as coffee, energy drinks and sports drinks
Develop health awareness platforms
Nurture system health
Create customer value
Create adjacent businesses
With regard to system health, we are implementing a market-by-market focus, including bottler revenue growth, by balancing volume, price, mix, costs, investments and share, concentrate pricing, cost-effectiveness and route-to-market efficiencies.
The initial in terms of 'adjacent businesses' is the freshly brewed tea and coffee pilot called Far Coast, which we're launching this year in Toronto, Singapore and Oslo. Other opportunities include iCoke, retail concepts within retailers' premises, and technology and ingredient licensing.
FIERCE COMPETITION
In most of the world the retail environment is fiercely competitive. It is characterised by very low margins and very little pricing power, and it gets tougher every day.
Retailers have responded in three main ways: by emphasising their most profitable categories; by maximising efficiencies and cost savings in their supply-chain relationships; and by taking advantage of every opportunity to distinguish themselves from competitors.
What that means for the Coca-Cola system is that we are no longer competing in just the beverage and food industries.
"In the emerging retail environment, the Coca-cola system is competing with every consumer goods company that sells to our customers."
Indeed, in the emerging retail environment, the Coca-Cola system is competing with every consumer product goods company that sells to our customers. We are competing with them for selling space on the basis of profitable categories, supply efficiencies and differentiation.
This is a radically different competitive environment for the Coca-Cola system, and it calls for a radically different approach to customer management.
It requires us to shift focus from selling into retailers' back doors, to helping them reach shoppers through the front door. It is going to require us to look beyond moving inventory and activating merchandise and to start partnering with our retail customers to create value at every point along the value chain.
This is the goal of our collaborative customer relationship model: to move from activation to partnership. For the Coca-Cola system this is not incremental, it is transformational.
STAYING POWER
The transition we have completed will make this transformation possible. In May 2006, The Coca-Cola Company celebrated its 120th anniversary. Twelve decades is remarkable longevity by any standard, and all of us at The Coca-Cola Company are proud of the achievement and grateful to everyone who made it possible.
We also know this, however: what sustained us over the last 120 years will not be sufficient for the future. Leadership is not an entitlement; it must be earned and re-earned every day.
This article is taken from E Neville Isdell's speech at the 50th CIES World Food Business Summit, held in Paris in June 2006.