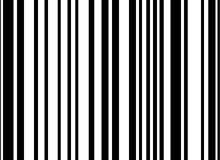 Labels are the first point of contact the customer gets with a product. A label provides a description of the contents and can also provide protection for the consumer by proving the provenance of the product. But in the modern packaging market, labels are starting to become much more than conveyors of basic information.
With the advent of new digital printing methods, the complexity of labels has grown. There are now smart labels containing sensors which can provide a record of the packaging content's highest temperature (especially good for food perishables).
In addition, for the food market there are also labels which display, for the convenience of consumers, the remaining useful life of any food item; the label changes daily as the remaining safe shelf life decreases.
Smart labels are also set to become one of the most important innovations in the pharmaceutical industry. Labels incorporated in pharmaceutical packaging are already able to control moisture and oxygen exposure of the contents. They are able to prove that the contents are genuine and reveal whether the patient took the correct dosage.
Radio frequency identification (RFID) technology is also becoming an important part of labelling technology, by allowing products to be tracked in-store to prevent theft, but also to activate advertising on stands bearing related products, which the customer passes in the store.
PRINTING: THE KEY TO SMART LABELLING
One of the biggest obstacles to the adoption of complex labelling systems is the cost, but with new digital printing methods (particularly inkjet systems) the technology to print complex labels is becoming cheaper.
The label industry is just about to enter the age of printable electronics. This will mean that RFID devices can be incorporated into labels and packaging by available printing systems using special electroconductive or metallic inks. In addition, labels could consist of organic light emitting diode (OLED) display panels bearing moving picture advertising or instructions on how to use a product.
The development of printable photovoltaic cells and printable power sources means that these innovations are now within the grasp of the packaging industry. new developments in RFID, sensor technology and display technology mean that smart labels are now entering the marketplace. Of course, all this progress will depend on the ease and price of implementation and the cost per unit.
TAMPER-PROOF SELL-BY DATE
Timestrip is a prime example of a company that is innovating in smart labelling. Its labels are basically clocks, which use capillary action to automatically monitor elapsed time, with durations from less than one day through to six months. Nestlé is soon to begin using the technology on its packaging for the Maggi brand of ready-to-use sauces.
"Labelling technologies offer benefits for brand protection and marketing."
This means that when one of these products is bought in the supermarket it displays the time remaining until its shelf life expires, and continues to do so while it sits in the customer's larder waiting to be used.
Timestrip has also announced deals with Ocado, an online grocery supplier working with Waitrose in the UK, and with the German-based packaging company Crown Zeller. Sceptics of this technology have commented that printed sell-by dates are adequate for this task.
However, these can be erased or made unreadable so, at the very least, the Timestrip offers added security for combating external tampering of food products.
PROTECTION ALONG THE SUPPLY CHAIN
Self-adhesive temperature smart labels can also help food processors to ensure that their products remain under optimal conditions in the factory and throughout the supply chain.
Dwyer Instruments markets the KS Temperature Label, which can be used for monitoring the surfaces of products and as an indication of changes that have occurred. Two versions of the label are available. The irreversible temperature labels permanently change colour, indicating that a maximum temperature limit has been reached. These can be used for verifying temperature-specific operations such as climate indication during storage and transit.
The reversible temperature labels are re-usable. They monitor current temperature status with labels constructed from non-toxic thermochromic liquid crystals. The crystals change colour as temperatures increase or decrease. The KS Temperature Labels are available in a variety of temperature ranges and sizes and are particularly useful for monitoring food storage areas and transportation climate control.
ANTI-COUNTERFEITING MEASURES
Of course, labels are not only useful for displaying data – they can also be used as a method of brand protection. A good example of this is a new concept label from Stanelco called Pulsline. Pulsline is a smart label, which was invented to protect foodstuffs against counterfeiting and tampering. The label can provide evidence of tampering that can be detected both visually and by electronic scanning. It is the first smart labelling system to use a laminated multi-layer construction.
"Food packaging with eye-catching videos or information that changes on the label could be on the shelves as soon as 2007."
The Pulsline system makes use of a security thread similar to that used for bank notes. It is also designed to incorporate a number of other technologies for added security. The system can use bio-codes that cannot be copied, DNA, RFID tags and also holograms. The security thread itself can also be micro-printed with a company name or logo, which can be seen by the removal of a pull tab from the label.
The label is designed to incorporate new anti-counterfeiting technologies as required so that companies can stay one step ahead of forgers. The label also incorporates an extremely strong adhesive system for attachment to the products it protects.
VISUALLY STRIKING ELECTRONICS
Food packaging with eye-catching videos or information that changes on the label could be on the shelves as soon as 2007. Siemens is developing new, wafer-thin electronic labelling and packaging technology.
The technology, it is believed, will help food companies in the strategic packaging and marketing of their products. The displays will be able to show information about products directly on the packaging. A food package label could display instructions for preparing the product, or its remaining shelf life.
Its new smart label display product is an extremely thin, miniature colour display, which can be printed onto paper or foil using existing print technology. The displays can also be produced at very low cost compared with current liquid crystal display (LCD) panels because they can be printed on a large scale.
The flexible miniature displays operate using OLED materials, which change colour when an electrical voltage adjusts the charge in their molecules. The electrified molecules absorb different wavelengths of light from what they would in their original state. The whole display consists of an electrochromic material holding a pattern of electrodes. A conductive plastic foil then serves as the other electrode and the transparent window.
When the technology is released the printing process will be able to manufacture the entire display, including the appropriate control electronics, from conductive and semiconducting plastics.
The next generation of materials will react so quickly that the displays will also be able to show video graphics. The displays obtain their energy from printable batteries, which are currently available. Because they last only a few months, the technique is only feasible for food products with a short shelf life.
LEAK DETECTION BY CHEMICAL REACTION
Finally, the VTT Technical Research Centre in Finland is getting ready to release an innovative inkjet printable indicator label.
"Smart packaging offers a means of providing comprehensive consumer information to the customer."
This type of label contains a reactive substance, which can tell consumers or retailers if oxygen is present in a package. The sensor label may be printed directly onto plastic materials to identify package leakage and indicates the presence of oxygen in perishable foods that have been packaged in a modified atmosphere.
The global smart packaging market is set to grow to $4.8bn by 2011 and reach $14.1bn in 2013, according to a report by NanoMarkets, LC. So, it would seem that smart labels will soon be entering the market place, opening up new opportunities for advertising and marketing, as well as brand and consumer protection.
Smart labels in whatever form they are adopted will help to drive the consumer market. Sensor technology is becoming cheaper and more available every day. Smart labels will soon be able inform a consumer of the complete provenance of any item they purchase.