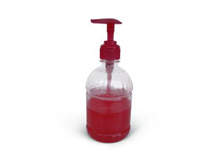 Non-durable goods industries use the majority of rigid and flexible packaging, with food and beverages standing out as the dominant markets. Other important packaging markets include pharmaceuticals and healthcare products, personal care items, household and institutional cleaning chemicals, automotive chemicals, agricultural and horticultural products, hardware and other consumer goods.
Factors influencing packaging demand include consumer spending, population growth and other demographic trends, technological advancements in packaging materials, environmental and regulatory concerns, international trade patterns, and packaging product development.
Through 2009, aggregate US packaging shipments are forecast to grow 3.3 per cent annually to $129bn, representing a rebound from the 1999-2004 average pace. While maturity of most major markets will limit opportunities, raw material price increases and a steady stream of new product introductions will drive value growth. Additionally, opportunities will continue to be found based on the rising globalisation of the consumer product and packaging sectors.
Paper-based packaging accounts for 44 per cent of total shipments in 2004. Paper-based packaging continues to benefit from its low-cost and environmentally friendly image, as paper is renewable, recyclable and (under the proper conditions) biodegradable. Shipments of paper-based packaging are forecast to advance 2.6 per cent per year to $55bn in 2009, reflecting a rebound in manufacturing activity.
Gains will largely reflect underlying trends in the large corrugated box segment, and will also be spurred by the rising popularity of value-added box types, such as those incorporating high-quality graphics. The expanded use of mini-flute and other solid fibre paperboard grades will enable corrugated boxes to make inroads into markets traditionally reserved for folding and set-up paperboard boxes.
Plastic packaging products will register the highest gains, with shipments rising 5.4 per cent per year to $51bn in 2009. Plastics will continue to expand their share of the market as technical advances (such as barrier properties, and hot-fill and aseptic processing capabilities) enable further supplanting of alternative materials.
Plastics offer numerous advantages that include clarity (in certain cases), light weight, strength, shatter resistance, favourable (and controllable) barrier properties, tamper evidence, and ease of opening and dispensing. They also enjoy a cost advantage over other packaging materials in many applications, although multilayer plastic containers are often costlier than alternatives. Plastics can be more easily customised than paper or metal containers, and their versatility – stemming both from their flexibility of design and from the number of resins available – has allowed them to penetrate a range of applications. Plastic beverage bottle innovations include the development of cost-competitive polyethylene terephthalate (PET) bottles in smaller sizes, the blending of PET with oxygen-scavenging materials and the development of aseptic filling for dairy beverages in plastic bottles.
Moreover, improvements in plastic, which enable frosted or metallic finishes at a relatively low cost, have enabled the material to supplant glass and metal in a number of cosmetic and toiletry container uses. Shipments of metal and glass packaging will expand more slowly through 2009, resulting from ongoing inroads by plastics and the maturity of major end uses.
While glass will experience further losses to plastics in applications such as baby foods, sauces and hot-fill foods and drinks, glass use is concentrated in applications such as wine, beers and other malt beverages, which represent growth markets.
Leading market: food
Food applications represent the leading market for packaging, accounting for over a quarter of total demand in 2003. The best results are expected from pouches and rigid plastic containers, due to performance and line-speed improvements brought about by resin and technology upgrades. Pouches are replacing metal cans, paperboard boxes and bags as producers choose more convenient and visually appealing packaging.
Additional gains for pouches will be driven by heightened needs for packaging that offer enhanced differentiation, such as retort, resealable and shaped pouches. Plastic bags have supplanted paper bags in many food applications due to their light weight, transparency, low cost, printability and the good protection provided against contamination and moisture. However, for moisture-sensitive food products such as flour and sugar, multiwall paper bags are valued due to their breathability.
The development of clear, selectively breathable films, with good sealing and anti-fog properties has enabled plastic bags to significantly penetrate fresh produce packaging applications. Rigid-plastic food container demand will expand in bottles and jars, with slower growth expected in tubs and cups based on the trend toward smaller single-serving containers and advances in thinwalling.
Hot-fill plastic container applications such as jams, jellies, condiments and processed fruits are gaining a share from glass containers, due to improvements in heat resistance and barrier properties, as well as consumer convenience. Plastic is also making inroads into baby food markets, where glass jars hold an entrenched position.
Growth in corrugated box demand in food applications will be based on a favourable outlook for food shipments coupled with the versatility and cost advantages of corrugated boxes and their well-established role in the packaging and shipping of a wide range of foods.
The primary competitors to corrugated boxes are reusable plastic containers, which are making limited inroads in fresh fruit and vegetable applications; stretch wrap, which is used to encase pallet loads without the necessity of a shipping box; and shrink wrap, which is seeing rising use with multipacks of various foods, especially in warehouse club stores. Additionally, corrugated boxes are increasingly called upon to act as billboards for their contents.
Paperboard food containers include folding cartons, set-up boxes, gabletop cartons and aseptic cartons. Price increases will be the result of higher raw material costs, improved graphics capabilities and performance enhancements such as greater moisture resistance.
Paperboard container losses to plastics will be slower than in the past due to the inroads already made by plastics in many traditional paperboard uses. Moreover, folding cartons and other paperboard packaging provides advantages such as strength, stiffness, a competitive pricing structure and a favourable environmental profile.
Metal food container demand will remain flat due to saturated fruit and vegetable can markets, and competition from pouches in seafood and other packaging uses. Value gains will be driven by increased use of shaped and resealable cans, advanced decorating techniques, the popularity of reusable decorative tins for nuts, popcorn and other products, and product mix shifts toward larger multiserving cans.
Glass container demand is projected to remain flat due to disadvantages versus plastics in terms of weight, design and performance properties. Further losses will be averted due to the quality image and stable pricing of glass containers, as well as advances in glass decorating technologies.