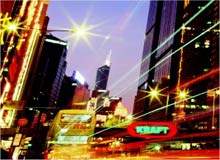 The impact of China's rapid growth on the global economy is already evident, thanks to its demand for raw materials and its enormous manufacturing capacity. India is also starting to exert a pull on world markets, and both are set to keep growing.
China's population is almost three times that of the EU countries combined, its 1.3 billion people representing one-fifth of the world's population. India, the world's largest democracy, is close behind with just under 1.1 billion people.
Economic growth is slowly bringing more wealth to these economies, and as this filters down the size of consumer demand is growing.
China, India and other emerging economies will no doubt become key markets for retailers and packaging companies, but the question is, how quickly will this demand emerge?
For a firm interested in opening up these markets, timing entry and targeting the right products will be crucial to success. Therefore, it is important to understand how fast these economies are growing and how quickly wealth will filter down the chain to individual consumers.
ASSESSING GROWTH
For Martin Pickering, chief analyst, consumer goods and retailing, at the Economist Intelligence Unit (EIU), charting the growth of GDP depends on first understanding how it is measured.
"Essentially, there are two measures of GDP," he notes, "each of which paints a slightly different picture of the global economic shift."
The first method, which uses market exchange rates, judges GDP by the active rates at which profits are repatriated. This is a more volatile measure, as it factors in fluctuating exchange rates against the US dollar. It is a measure that emphasises the mature markets of OECD countries.
This analysis sees China catching up rapidly in terms of the size of its demand, though it is not close to matching the major markets of the US and Japan. At market exchange rates, the EIU forecasts that China will grow to be larger than Japan, thus becoming the world's second largest economy, by 2016.
The same forecast sees India overtaking Japan to become the world's third largest economy by 2030, but still way behind the US.
PURCHASING POWER
The second economic measure is purchasing power parity (PPP), which measures a country's relative purchasing power at local prices. This measure is weighted towards emerging markets and, when used as a basis for estimates of economic growth over the next decade, it provides a different picture to market exchange rate analysis.
"The pattern of growth is moving from exports to rising domestic demand."
"We estimate that China, measured at PPP, will be the world's number one economy by 2016," says Pickering. "India will be ranked third as early as 2008."
Long-term, it is possible that India might catch up with China faster, largely because of demographics. "China is more aged than India," observes Pickering. "It needs to catch up before its population ages, just like Italy, Japan and Russia, which will be held back by the costs of supporting an aging population. India has strong growth and is a young, dynamic country."
OTHER CONTENDERS
Furthermore, India and China are not the only economies promising stellar growth. "Asia has a lot of countries with sustainable growth, particularly South Korea," notes Pickering. "There are also other expanding economies like Brazil, Mexico and Russia."
Another way to chart the growth in rapidly emerging economies is to look at the relative GDP of the G7 countries – the USA, Japan, Germany, the UK, France, Italy and Canada – and the top seven emerging economies (E7) – China, Brazil, South Korea, India, Russia, Mexico and Taiwan.
"There needs to be some caution, but the move is certainly towards free trade and a gradual opening of the world's markets."
In 2005, the GDP of E7 countries amounted to 20% of the GDP of the G7. However, the EIU estimates that by 2030 it will amount to 60%.
"In relative purchasing power terms this difference is impressive," observes Pickering. "The E7 countries are the major drivers of global growth, and demand power is moving to China and India. We are, of course, basing our forecasts on the assumption that liberalisation of trade continues, however haltingly. That is important for global growth."
OPENING UP THE WORLD
The liberalisation of trade continues apace, with the addition of more countries to the World Trade Organisation (WTO) in progress. Following the collapse of world trade negotiations their trajectory is not 100% certain.
For instance, Pickering foresees the possibility of some economies reacting to protect themselves against the enormous pull of China in certain markets. The dynamics of the global textiles market, for instance, have been changed by the pull of China's gravity, so the EIU sees the potential for protectionist measures to be introduced if the trend continues.
This, however, is still conjecture, and the current overriding trend is for greater freedom of global trade and a more inclusive WTO. "There needs to be some caution, but the move is certainly towards free trade and a gradual opening of the world's markets," says Pickering.
It must be remembered, however, that there is still a long way to go before the world's markets are free to the international movement of capital. India, for instance, still has tough regulations on foreign direct investment.
If liberalisation does continue, firms in Western Europe will have increasing opportunities to exploit growing consumer demand in emerging economies, and every day more companies assess their capability in regard to the Chinese market, which already provides an advantageous manufacturing environment because of low production costs and labour cost arbitrage.
RELATIVE AND ABSOLUTE POVERTY
Nevertheless, it must be remembered that in terms of consumer demand, the measure of GDP per capita of an emerging market is significant. The economies of China and India are expanding rapidly, but the huge size of their populations means that while these societies are collectively richer, mass poverty remains a problem.
The EIU forecasts that by 2030, GDP per capita in the USA will be $133,000 and in Japan $89,000. However, it estimates that GDP per capita for China will only be $17,000 and in India, $6,000.
"By 2019, China could be the world's second largest economy."
However, though the growth may be slow in terms of individual purchasing power, Pickering does see an important shift in the source of that GDP. "The pattern of growth is moving from exports to rising domestic demand, which is taking hold, though there is still an investment boom," he observes.
"This will also help other emerging economies, which export to China."
"It creates a virtuous circle. We will see larger growth in low-end products – cheaper products that appeal to a market with low per capita income. There is a very big opportunity for these mass market products."
There is no doubt that the E7 in general and the East in particular, offer phenomenal opportunities for growth, but as always, firms entering an unknown situation need to tread carefully.