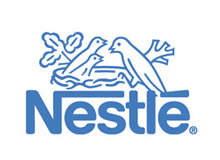 In the words of Peter Brabeck, CEO of Nestlé, 'Packaging is the expression of the soul of every product.' This highlights the key role packaging has to play for the consumer.
'Packaging provides the means of ensuring the safe delivery of a product to the ultimate consumer in sound condition at the minimum overall cost and in an attracting fashion,' says Brabeck. There are clearly many different attributes or functions that packaging has to fulfil.
With numbers like 70 per cent of the purchase decisions taken at the point of purchase (POP), where on average the consumer only spends three seconds over their buying decision, the sales impact of the packaging is easily demonstrated. From this, the strategy for Nestlé becomes evident; it is necessary to:
To be consumer obsessed: It is necessary to understand the consumer in order to please, meet or even exceed their expectations. A company must bring them the functionality or any other added value that packaging can deliver.
Invest and innovate: Obviously, cost optimisation projects, improving line efficiency programmes, and implementing best-in-class solutions at all levels are areas where constant efforts have to be made. But in addition to this, Nestlé has to permanently innovate to create or improve profitable business.
Implementing the strategy
It is worth mentioning three key elements that can help to successfully implement this strategy in a company like Nestlé:
Packaging has to be integrated into the strategic business process of the company.
Strong leadership is essential. The packaging department in the Nestlé's head office in Vevey, Switzerland, has taken on the functional responsibility for and lead the packaging development programme in R&D and markets.
A strong innovation process called FastPack(tm) is being spread across the entire company.
What is innovation?
There are numerous definitions of innovation. At the end, it is anything that creates or improves a sustainable profitable business. It is therefore very difficult to give a single, miraculous answer. Case by case, we have to understand what the innovation drivers are.
Basically we see nine of these: consumers, trade customers, manufacturing, costs, suppliers, supply chain, food safety, quality and environment. Each of those has to be well understood and balanced prior to establishing a packaging development brief.
Typical attributes for good packaging would be convenience (easy to open, to pour, to close again and to hold), visually appealing and with appropriate communication (easy to read, easy to understand, as well as good structural design and graphics), safety character and perception for the consumer (tamper-evident features, consumer-friendly material and shape), appropriate size (single person, small or big families) and appropriate price. These are key elements in ensuring consumers are convinced they have the right packaging for the right price.
Two success stories
In a declining market for sweet and condensed milk (SCM) packaged in a metal can, Nestlé invested in a new packaging concept and a new line to pack the SCM in a squeezable plastic bottle equipped with a valve for a clean dispensing usage.
Despite the very large additional costs for the packaging material itself, the increase in ex-factory costs and selling price, there has been a 15 per cent rise in sales and therefore a more profitable business. This clearly shows that the consumer is willing to pay more to get more convenient, clean and modern packaging.
A similar story emerged for our Carnation Coffeemate brand in the USA. The powder product was initially packed in an old-fashioned designed amber glass jar with a metal screw on. The liquid version was in a stand up carton style without any easy opening device.
As a result of the innovation, both products converted to rigid plastic containers. For the powder, the package was lighter, safer and more convenient. For the liquid, there is no doubt that the convenience of the easy opening and reclosability of the hinged cap produced the positive response this new pack evoked in the consumer .
Again, even with a substantial packaging material cost increase, a higher selling price (however, some saving on the distribution thanks to the weightsaving of moving from glass to plastic), sales increased by 5 per cent in a declining market.
Nestlé has taken the risk to invest in more costly packaging and new line equipment, These two examples show that such investments can be real win-win-win situations. The consumer wins as it provides clean, convenient, safe and modern packaging. The industry wins thanks to a revitalisation of the category and a better profitability. Nestlé wins by becoming a leader in this sector through innovation, as well as benefiting from the great perceived differentiation value, brand image improvement and better margin.
Company profile
Nestlé is the largest food company in the world, with a turnover in 2004 of approximately 58bn Euro. Operating in more than 83 countries, its businesses are managed within three zones: Europe, Americas and Asia/Oceania/ Africa. With a large range of product categories covering beverages (instant and liquids), milk, nutrition, ice cream, prepared dishes, cooking aids, chocolate, confectionery, biscuits and pet care, Nestlé owns more than 50 brands. Six of them contribute about 70 per cent of turnover. They are Nestlé, Nescafé, Nestea, Maggi, Buitoni and Purina.