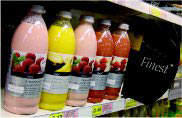 The market for consumer goods is now very much a global one. From the retailer perspective, UK market leader Tesco has announced plans to enter the US market; there are rumours about its entry into the Indian market too, and it continues to extend its presence throughout Central and Eastern Europe.
For the supplier base, there is continuing growth in the volume of direct imports, particularly from the Far East, combined with the relocation of many manufacturing facilities into Eastern Europe to reduce costs but ensure high service levels.
When the supply chain is performing well, it delivers the best service levels to a high standard at the most efficient cost. This is often achieved by regularly tendering for new tariffs, delivering full loads, holding safety stocks and implementing operational excellence initiatives.
But a number of factors have impacted the supply chain, adding complexity and increasing pressure on costs, service and availability, as well as the need to accurately plan and forecast demand.
In the quest for end-to-end international supply chain efficiencies, companies are now employing a variety of warehousing and transport solutions. These include centralised distribution hubs, vendor-managed inventory initiatives, cross-docking and factory-gate pricing processes, and the use of fourth-party logistics service providers.
DEMAND PLANNING AND FORECASTING
How well do you
really

know your competitors?

Access the most comprehensive Company Profiles on the market, powered by GlobalData. Save hours of research. Gain competitive edge.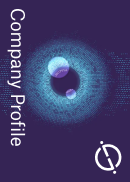 Company Profile – free sample
Thank you!
Your download email will arrive shortly
Not ready to buy yet? Download a free sample
We are confident about the unique quality of our Company Profiles. However, we want you to make the most beneficial decision for your business, so we offer a free sample that you can download by submitting the below form
By GlobalData
Companies are looking for even greater supply chain efficiencies to support business sales and growth strategies through excellent customer service. The whole supply chain (retailer and supplier) demands less inventory, and yet on-shelf availability continues to challenge the industry.
In response, developing collaborative logistics, both internally and externally to the organisation, is seen as key to finding the right balance between an efficient cost base and time to market.
"Not delivering SRP solutions can lead to lost listings, lost share of shelf and lost sales."
International food and grocery expert IGD believes that collaborative planning with the retail customer can help improve on-shelf availability.
Increasing sales, demand planning and forecasting is viewed as the top supply chain challenge for 72% of international logistics professionals in IGD's international survey. Some companies have accepted that their sphere of influence has moved down the supply chain and into the store environment.
Others still have a more traditional view, where supply ends with delivery to the retailer, whether at the distribution centre or at the store.
"Supply chain is the end-to-end process, from supply of raw materials to manufacturing plants to delivery of product to customer warehouses," comments one FMCG supplier.
CHALLENGING TRADITIONAL STRUCTURES
In terms of the transfer of best practice, both formal and informal methods of transfer exist within international organisations, but a key challenge for any organisation is how to disseminate best practice on a wider scale.
Where there is greater understanding of the inter-dependencies between logistics, sales and production functions, companies are starting to challenge more traditional organisational structures and integrate the supply chain functions.
"New research indicates that the aesthetic aspects of SRP solutions are important to shoppers."
Some organisations have introduced global roles with accountability for developing, and providing training in, best practice solutions, while others still rely on multifunctional project teams and word-of-mouth.
In response to these trends and the need to transfer best practice performance across borders, the logistics challenges of the international supply chain have never been greater.
'Shelf-ready packaging is a reality today', 'SRP is not a goal in itself' – these were just two of the messages from the SRP breakout session at the ECR Europe conference in Stockholm.
In a packed auditorium, speakers from IGD, Tesco, Carrefour, Procter & Gamble, Colgate-Palmolive and Smurfit Kappa Group discussed the role of SRP in helping to combat the challenges of 'the last 50m'.
The session was chaired by Jonathan Pearce, head of supply chain – Europe, Nestlé and Joe Dybell, food supply director, Tesco, who illustrated the challenges of replenishing shelves with and without SRP by stocking shelves in white coats at the entrance to the auditorium.
Philip Clarke, international and IT director, Tesco, opened the session and outlined three key areas for successful SRP solutions which should help improve sales and drive availability:
Quality of packaging (fit for purpose)
Design with the whole category in mind (aesthetics on shelf)
Dimensions (fill the shelf, do not under- or over-fill)
Jacques Vincent, vice-chairman and COO, Danone, discussed the need to 'make the cake bigger, not more expensive'. Faster replenishment should benefit the shopper, and a well-signposted promotion should help sell more, but SRP is not necessarily the solution for all products and all categories.
NEW RESEARCH
IGD showcased new research from across France, Germany, Spain and the UK into how shoppers react to products being hard to find or out of stock, and their views on packaging in-store. Over 50% of shoppers in France and the UK buy the product from another store if it is out of stock.
"The logistics challenges of the international supply chain have never been greater than they are today."
The aesthetic aspects of SRP are also important, where shoppers recognise the advantages of using SRP for merchandising.
Recognising the issues and the positive features identified by shoppers should help the industry to improve design and implementation, said Tarun Patel, head of supply chain, IGD. Ultimately, the shopper will determine the success of SRP.
Successful implementation in-store is key to ensuring SRP is not just a technical solution, but a shopper-friendly one too.
Carrefour wants 100% of own-label products to be in SRP and more than 50% of product volumes to be in SRP solutions. Xavier Hua, director of supplier logistics relations at Carrefour, announced some recent results: 12% of food SKUs in France are in SRP (equalling 20% of grocery value), and 50% of grocery value is in SRP solutions in Poland. Carrefour stated that SRP is not a goal in itself, but must provide value for the shopper and reduce supply chain costs.
Procter & Gamble's Graeme Carter, customer logistics director (global Tesco team) discussed the importance of knowing 'where to play', and the critical need to meets the demands of the retailer, the manufacturer and the shopper. Not delivering SRP solutions can lead to lost listings, lost share of shelf and lost sales.
Carter said that while standards will help consistency and are particularly important for large-scale manufacturers working across many markets and retail customers, it is equally important to 'deliver the basics'. These are solutions that are easy to identify, easy to open and present the right brand image, and manufacturers must realise that SRP is no longer a point of differentiation, but a cost of entry.
SCORECARD APPROACH
Pelin Karakas explained Colgate-Palmolive's 'how to play' approach. She discussed the importance of the Colgate road map to define 'good SRP', incorporate it in new project design (promotions, new products) and leverage existing examples.
"SRP solutions must meet the needs of the retailer, the manufacturer and the shopper."
Colgate-Palmolive also uses a scorecard approach, which Karakas likened to a school report: "you don't need to get 100% everywhere, but you need to pass the class."
In the final panel Q&A session, Chris Lewis from Smurfit Kappa Group explained how packaging suppliers are working with manufacturers to find innovative SRP solutions. These recognise the need to integrate new SRP into existing production facilities.
Recognising the need for retailer differentiation, Xavier from Carrefour added that harmonisation is more relevant than standardisation, where it is striving to get solutions across all its formats and markets.
Proctor & Gamble said that collaboration is the key to finding the right solutions, but it does take time: "It is important that manufacturers don't move too quickly to the wrong solution."