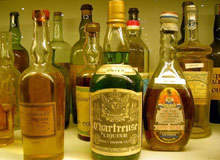 The food packaging market is big, and one that seems destined for further growth. A recent report by international industrial research company Freedonia predicts that global demand will increase by 3.8% annually, to reach $115bn by 2015. The UK market alone was worth more than £5bn ($7.5bn) in 2009, according to rival commercial intelligence company Key Note, despite suffering a 2% drop in the downturn. It is hardly surprising, then, that food packaging should form a focal point of research at some of the top institutions across the world, and exercise the talents of such a multidisciplinary congregation of food technologists, biochemists, microbiologists and materials scientists.
This is a truly international field. At Haifa's Technion-Israel Institute of Technology, for example, work is underway to investigate the migration of residual monomers and solvents into food, packaging atmospheres, and the relationship of structure, property and application in polymeric food coverings. Related studies are taking place on the opposite side of the Mediterranean at the University of Zaragoza Instituto de Investigacion en Ingenieria de Aragon, as well as further afield in the China Packaging Research and Test Centre – the largest institute of its kind in the world.
From the Rochester Institute of Technology in the US to Thailand's Kasetsart University, and from the Norwegian Østfold Research Foundation to Victoria University's Packaging and Polymer Research Unit in Melbourne, the global nature of the research is self evident. What is less immediately apparent, however, is that while much of the scope of this centres on novel solutions for traditional packaging applications, some focus areas have newly assumed greater priority in response to changing circumstances.
"Pharmaceutical and personal care products bear the brunt of the packaging fraud market."
Anti-counterfeiting research
Food fraud is a case in point. According to segmentation analysts Markets-and-Markets, the world-wide anti-counterfeit packaging market has been forecast to expand at a compound annual growth rate of 8.6% from 2009 figures and exceed $79bn by 2014. Although this is currently a major issue in North America, it is the emerging economies of Asia that have the dubious privilege of being the world's fastest developing sector in the global anti-fraud market.
While pharmaceutical and personal care products bear the brunt of this, food products – especially meat, dairy, sea-food, confectionery, convenience and baby food items – have also fallen prey to significant counterfeiting activity.
Countering this mounting threat obviously hinges on further developments within specific detection and deterrent countermeasures, including authentication technologies such as inks, holograms, tags and watermarks, and track and trace methods including barcoding and RFID labels. However, though the avenues and opportunities for research are clear, achieving industry uptake may be less than straightforward. As the Markets-and-Markets report explains, "the major challenges faced by the anti-counterfeit market is the high cost involved in implementing the technologies, and apprehension amongst the manufacturers about the extent of security provided by these technologies."
Innovation in food safety
Food safety provides an obvious major nexus of interest amongst institutional researchers and the scope for those developing enhanced microbial resistance, traceability, spoilage prevention and longer shelf lives is extensive, while remaining essentially industry focused.
This is perhaps most noticeable in the current upsurge of edible wrap research, largely predicated on the growing trend towards lightweight packaging that can both maintain product quality and extend shelf-life, while also being either recyclable or biodegradable.
"Food scientists at the University of California are working on an edible anti-spoilage coating derived from whey."
Much of the work is only now beginning to enter the mature phase, but the successes in the initial studies do seem encouraging.
In Spain, the University of Navarre has been exploring the potential for extending an edible coating based on milk serum proteins, starch and mesquite gum, and using a sorbitol plastifier, to high added-value products such as turrón.
The University of Lleida, working in conjunction with US Department of Agriculture, has demonstrated the anti-microbial properties of oregano-oil-impregnated apple puree films in laboratory tests using the potentially fatal Escherichia coli O157:H7.
In the US, food scientists at the University of California are working on an edible anti-spoilage coating derived from whey, while Oregon State University has perfected a chitosan and lysozyme protective coat that can also be a vitamin vector to boost food's nutritional value.
There are many more examples of similar work happening across the world, with a wide range of active ingredients and based on everything from cellulose to nano-particulate clays. If all this research does ultimately pan out, edible coatings could be about to change the way food is wrapped forever.
Nurturing research talent
Clearly, there can be little progress in the field without the benefit of ongoing research, and given the inherent multidiscipline / multimaterial nature of the sector, the application of novel and innovative approaches to future packaging needs will remain essential. That, of course, demands able and inventive researchers.
With so many universities and institutions actively involved in packaging, there is no shortage of courses available to the erstwhile future research scientist, though the relevant nomenclature and career structure can appear somewhat variable. In many ways perhaps this is only to be expected; the field tends to the multidisciplinary, largely through necessity, so inevitably chemists and biochemists rub shoulders with bacteriologists, food scientists and material technologists. More to the point, it seems that this is seldom much of an issue when it comes to the employment market.
"If all the research pans out, edible coatings could be about to change the way food is wrapped forever."
"These days, there are some good packaging-specific courses around, but actually it's really all about finding talented and motivated scientists – first and foremost – with a real interest in the topic," explains recruitment consultant, Julie Walker. "The trouble is, those are exactly the same people that everyone else wants too!"
Her point was echoed recently by Thomas Goedecke, head of working group at the German Federal Institute for Materials Research and Testing and president of the International Association of Packaging Research Institutes (IAPRI).
"It is vitally important to nurture talented young scientists from undergraduate level upwards," he said. "But how to make the case for packaging research, and compete with alternative career paths?"
With many in the industry finding that truly outstanding candidates for mid and senior-level posts in packaging research can, at times, seem notably conspicuous by their absence, it would certainly appear to be an issue that needs to be addressed. Goedecke himself suggests that "we can help maintain and deepen our pool of specialist talent by making those beginning a scientific career aware just what opportunities are available around the world."
Fortunately, in the light of the major involvement of some of the top research institutions, that should scarcely be such a difficult thing to do.