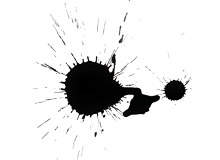 Balancing the impact of a product on the shelf with the need for reduction in the environmental impact of packaging is a constant challenge for brand owners, but in this harsh economic climate there has to be some reassessment of priorities. Innovation in packaging cannot cease, but some elements come to greater prominence when there is pressure on consumer spend.
Even highly successful brands with products that are less sensitive to changes in consumer spending habits have had to think again about where to focus their efforts.
"The recession is definitely a time to invest in packaging innovation," says Asit Modha, packaging manager R&D for PepsiCo International.
"We are focused more on productivity initiatives as well, but not to the detriment of our innovation budget. In fact, our productivity savings are fuel for growth, so our innovation budgets have not fallen. In some areas we have increased our spend.
"The recession is definitely a time to invest in packaging innovation."
"We need to invest today for tomorrow. We will come out of the economic downturn at some point, so we need to be prepared. We have solutions now that are ready to commercialise in anticipation of this happening," he adds.
For PepsiCo, the increased spend on packaging innovation is tightly focused. It is concentrated largely in the area of its juices and non-carbonated drinks, rather than in its core Pepsi product range, and efforts have been targeting those areas where lightweighting can make a big difference, and where the greatest strides forward on sustainability and costefficiency can be made. As a result, labelling, printing and inks – while still important – are for now taking a back seat to other considerations.
"We are looking at the primary packaging first and foremost, which is where the most impact can be made on sustainability. A lot of removal of plastic is possible. But we also look at printing processes and inks, more from a costefficiency perspective," says Modha.
"We already use the best-in-class labelling technology, which means we are making them 30% lighter and using 60% less energy. We were the first to deploy that technology. We will still invest in this area if we see a real step change in the market, but it is a lower priority and is seen more as an operational issue rather than a focus for the packaging R&D team."
Productivity and sustainability
Although priorities have shifted to some degree because of the economic climate, PepsiCo is keen to maintain the drive towards long-term goals, and the strategic perspective is shaping its approach to packaging.
"Like any FMCG company we have productivity programmes planned for the long term, but some are now being reassessed to maintain budgets as they are, while also taking cost out of the business. Broadly, it is about looking at the bigger picture, looking at things from the resource side, where less is more. Instead of ten or 12 productivity initiatives, we are just taking four or five key programmes and rolling them out across Europe," remarks Modha.
"In terms of packaging innovation, the largest priority by far is sustainability, although we are also looking at consumer preferences and functionality. Consumers don't separate the product from the packaging. For Pepsi and Tropicana, for instance, the product and the brand are one item. We have to look at what the packaging says about the product."
The brand, and therefore its packaging, must be led by the influence of consumer expectations. Their preferences must feed into branding and packaging design to ensure the continued success of any product. Modha points to the example of Apple in its marketing of the iPod as an example of simple measures that can make a brand stand out. In this case, the choice of white headphones became an 'appleism' – an iconic statement of the brand.
"In terms of packaging innovation, the largest priority by far is sustainability, although we are also looking at consumer preferences and functionality."
For PepsiCo, packaging must have the same kind of impact, so materials, inks, printing processes and design must be determined by that goal, while simultaneously respecting the need to become more sustainable.
"Packaging innovation is not valuable in itself. We don't need fads or niches. There must be a compelling story behind it, or it won't help bottom line P&L. Consumers are very savvy. If we come out with a self-dispensing closure, for example, which may mean the
product is fresher at the point of consumption, we still need to ask if the customer's experience is actually better. Does it take the product further?"Modha explains.
Another key determinant of all aspects of packaging strategy is the changing landscape of legislation at local, European and global levels. There is a growing amount of regulation covering materials and sustainability, such as rising tariffs for landfill, which together place more emphasis on issues such as recyclability rather than on inks or labelling. As a result, there is growing interest in the rapidly developing range of new materials, but the main requirement is that they meet the needs of customers as well as satisfying the demands of regulators.
"We have made great strides on sustainability, as can be seen in our annual reports. This commitment goes from operations to sales and marketing, but it is underpinned by R&D, where packaging is a key element," notes Modha.
Facing the future
Modha believes that progress towards the key goal of improved sustainability will continue to gather speed, despite the global recession. He perceives the need to continue adding to the momentum of this drive towards reduced environmental impact from packaging.
"The holy grail is to meet performance targets for packaging to be 100% sustainable. So, we look more broadly, including at other industries, to see how to develop the model. We are looking at as many as six game-changing technologies that could really change the landscape of our packaging portfolio, especially in terms of sustainability. In the last few years the improvement curve has become steeper, so we must find those technologies quicker," he says.
In part, this is because customers' expectations are evolving, and Modha believes that brand owners can exert some influence to change what customers will accept from packaging. The result will be that product companies have more leeway to use renewable or recyclable materials.
"The pressure has increased greatly to find packaging innovations that are renewable, reduce cost, cut carbon and so on. We are now looking, for instance, at a recyclable material in plastic bottles, but these have to be balanced with consumer expectations. As you use more of this material the carbon impact falls, but there is some discoloration in the bottle. Are consumers happy with that? It seems they are, if the use of recycled material is clearly communicated. You can shift customer
expectations a little," Modha observes. Improving any element of sustainable packaging – be it materials, inks or printing techniques – takes time and commitment from industry and government, not just product companies acting in isolation.
"You certainly need industry and government to come together, and consumers, too. Each new generation will see recycling as increasingly normal. Our point of view is that sustainability is a longterm game, so packaging innovation is still a priority," says Modha. "That's why we have been so successful. We're committed to that approach."