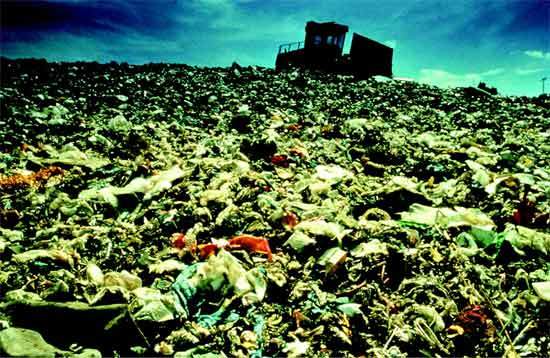 The EU Directive 94/62/EC on Packaging and Packaging Waste was introduced in 1994 to harmonise national measures preventing or reducing the environmental impact of packaging and packaging waste and to facilitate the internal market.
At the time, little information on the costs and benefits of packaging and packaging waste management was available. Now, over ten years later, the European Commission is satisfied that the directive has benefited the environment.
However, there is
still some way to go before packagers, particularly manufacturers of bottled beverages, have a level playing field.
BARRIERS TO TRADE
There is evidence that the beverage sector is becoming increasingly partitioned as a consequence of unilateral measures taken at member state level to promote environmental concerns related to packaging. For example, refill systems can be more
difficult to apply over long distances and can lead to additional costs for importers that have to adapt their packaging to the specifications of each market.
"Packaging recycling is one of the most cost-effective ways to reduce CO2 emissions."
Although the directive has brought about a significant convergence between member states' recycling rates, and the notification procedure has solved many internal market issues before they became a problem, the directive's aim to reduce trade barriers
has not been achieved for all types of packaging.
How well do you
really

know your competitors?

Access the most comprehensive Company Profiles on the market, powered by GlobalData. Save hours of research. Gain competitive edge.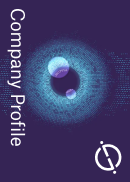 Company Profile – free sample
Thank you!
Your download email will arrive shortly
Not ready to buy yet? Download a free sample
We are confident about the unique quality of our Company Profiles. However, we want you to make the most beneficial decision for your business, so we offer a free sample that you can download by submitting the below form
By GlobalData
Unilateral measures in different member states pose problems by requiring market operators to adapt their packaging, making it difficult to sell the same product in the same packaging in different markets.
The beverage packaging sector has indicated that mandatory deposit systems for non-refillable containers, such as the system operating in Germany, create such a problem. The German case also highlights how the changeover from one deposit system to
another is critical for market operators because legal and factual 21 insecurities can lead to instabilities in the market. In addition, using taxation to drive packaging policy can potentially disrupt the internal market if the taxes protect local
producers.
Therefore, a flexible approach should be taken that encourages member states to take action while leaving them free to choose the most appropriate options. The proposal to incorporate an obligation for member states to develop waste prevention
programmes in the waste framework legislation provides just such an option.
CLEANER EUROPE
From an environmental perspective, the directive has been a success. It has led to a 9% increase in recovery and incineration at waste incineration plants with energy recovery and an 8% increase in recycling. This has had positive environmental
effects, including greenhouse gas and resource savings, reduced emissions of particulates and decreased acidification.
"Reducing packaging at source is more complex than recycling."
In fact, packaging recycling is one of the most cost-efficient ways to reduce CO2 emissions. It cost €6.6bn–6.8bn to manage packaging waste in 2001, compared with the €6.1bn it would have cost with no recycling. These costs are
expected to fall as other EU legislation improves the environmental conditions under which disposal of waste takes place; for example, as a result of Directive 1999/31/EC on landfills.
Overall, the Commission believes that the recycling and recovery targets agreed in 2004 should remain valid well beyond 2008 to enable all member states to catch up.
PREVENTING WASTE
The Commission has concluded that reducing packaging at the source is far more complex than recycling. Prevention influences not only the entire lifecycle of packaging from raw material extraction to disposal, but also the lifecycle of the packaged
products. Substantial reductions in packaging can only be achieved through changes in production, consumption and distribution patterns.
In almost all member states packaging waste is increasing. Prevention measures may have some effect. However, the overall patterns of packaging waste generation are not significantly different between the member states applying prevention tools and
those doing nothing.
"Packaging generates 80 million tons of CO2 equivalent per annum (2% of emissions)."
The European Parliament has suggested using a Packaging Environmental Indicator (PEI), a conceptual tool that measures the environmental impact to improve packaging and compare different systems.
The main advantage of a PEI is that it gives guidance
on key environmental impacts to be considered in lifecycle assessment and lifecycle thinking approaches.
However, a PEI cannot be used to justify favouring one type of packaging over another or to inform consumers. It therefore seems appropriate to focus on guiding companies using lifecycle approaches, which could be integrated into the framework of a
future conformity assessment procedure.
Prevention targets are appealing due to their apparent simplicity. However, their implementation raises a number of complex problems. In particular, weight-related targets would disadvantage heavier but not necessarily less environmentally friendly
packaging materials.
Targets applied equally to every producer would disadvantage those who already use minimal packaging. For such producers, further reductions might lead to product spillage, which can cause significantly more environmental damage than the environmental
benefits related to savings on packaging.
While landfill bans and reduction targets have a similar effect to recycling targets in redirecting waste streams, they can lead to an increase in incineration rather than recycling, missing the environmental benefits of the directive.
REUSING PACKAGING
Reuse systems work well for transport packaging. However, most of the debate focuses on consumer beverage packaging, which represents roughly 20% of total packaging by weight.
Many lifecycle assessment studies have been conducted to determine whether and by how much reusable beverage packaging is preferable. There is a reasonably strong agreement on the fundamental patterns of the results but the absolute values differ to
some extent.
Most studies found reusable packaging to be better for short transport distances and high return rates, and one-way packaging to be better when distances are long and return rates low. Therefore, it is not possible or appropriate to harmonise measures
at the community level.
"Most studies found reusable packaging to be better for short transport distances and high return rates."
PACKING A PUNCH
The Commission intends to include an assessment of the progress made by the member states in preventing, recycling and recovering waste in its 2010 review of the thematic strategy.
This assessment will build on an update of the assessment of the
impacts of the Packaging Directive and take into account the progress of the member states towards the increased recycling rates set by the European Parliament and the Council in the 2004 review of the directive.
In the longer term, packaging recycling must be seen in the general framework of EU waste recycling policy, as defined in the thematic strategy on the prevention and recycling of waste.
As far as improving internal competition is concerned, the Commission will evaluate the need for action to avoid future constraints on the internal market. Progress towards the proper enforcement of the essential requirements and harmonised
definitions and reporting procedures across member states will further contribute to the creation of a level playing field for all economic operators.