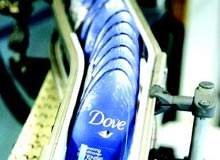 Unilever's mission is 'to add vitality to life by meeting everyday needs for
nutrition, hygiene and personal care with brands that help people feel good,
look good and get more out of life'.
At the same time, its early and widespread
engagement in developing and emerging (D&E) markets have made it a pioneer
in meeting the needs of first-time consumers.
For Unilever, this is not philanthropy; it is business. Social
responsibility is about creating benefits through brands and the interaction of
business and society. Doing business responsibly and successfully – or,
if you prefer, doing good and doing well – are two sides of the same
coin.
RESPONSIBLE BUSINESS
Since over two-thirds of the raw materials that Unilever uses come from
agriculture, sustainable development is essential. If intensive farming
practices mean crops cannot grow or there is not enough water to irrigate them,
then there will be no pasta sauces or margarine to sell. At the same time,
consumers need water to cook, wash and clean with Unilever's products. Of
course, it is partly self-interest, but for Unilever it is not a case of there
being a 'Unilever world' and a 'natural world'.
Social responsibility and sustainable development are central to reputation,
which is earned through quality, reliability and, increasingly, trust.
Companies, especially multinationals, are under the spotlight as never before.
Recent events have driven public trust in business to its lowest point
ever.
That is why public trust is now a major source of competitive advantage.
This is especially true of those operating effectively in emerging markets. Yet
trust is slow to build and easy to lose. For instance, some Western companies
have launched into developing markets only to be surprised when consumers doubt
their motives, disbelieve their statements and boycott their products.
"Another billion people will become first-time consumers in the next decade."
Unilever has spent years building trust in many of these markets, investing
in local communities and economies. It is never complacent and it recognises
that success in all markets, and especially D&E ones, is built over time
and must be constantly nurtured. D&E markets represent enormous growth
opportunities. They also provide the potential to drive substantial and
significant social benefits, especially for people living on some of the
world's smallest incomes.
TAPPING THE BIGGEST MARKET
Professor CK Prahalad has influenced Unilever's thinking in this area. As he
says, if you look at the global population of consumers as a pyramid, the
bottom segment is not just the largest, but is also the fastest-growing
market.
This global pyramid (middle right) has huge significance for today's global
consumer goods companies, especially given the mature nature of the markets
they face in much of the developed world.
In the search for fresh growth opportunities, many companies have entered
D&E markets with a blinkered focus on the top of the pyramid or, at most,
the top two levels. In doing so, they have essentially thought from 'West to
East'. They see emerging economies as an opportunity to sell aspirational,
Western-style consumer goods to those at the top of the economic pile. But this
approach is rapidly running out of steam.
As the top of the pyramid becomes saturated in many sectors, some
multinationals are finding themselves growth-starved in these markets. They are
now having to use their existing capabilities to move down to the emerging
middle class, where growth remains strong.
"Doing business responsibly and successfully are two sides of the same coin."
But they are still missing the real opportunity. The sheer size of the base
of the pyramid presents enormous commercial potential. But because of the
relative poverty of the people involved it also offers significant scope for
positive social impact.
However, reaching four billion people presents major challenges to the
embedded mindset of many multinationals because at the base of the consumer
pyramid conventional wisdom does not apply. It can even be
counter-productive.
Unilever's experience is clear: the traditional multinational model of local
subsidiaries operating with globally imposed processes, capabilities and
branding is not up to the job in low-income markets. One size does not fit all.
Instead, companies need to recognise that Western-style patterns of economic
development may not occur.
Success will depend on the ability to capitalise on the strengths of the
existing environment rather than trying to overcome its weaknesses. Put simply,
we will not change these markets. So we must let them change us.
SELLING ESTEEM
Today, people are much more aware of global concerns, and consumers are
looking for products that not only make them feel and look good, but also help
them to do good.
"Unilever is developing a new process that enables a full analysis of social, economic and environmental issues."
This has resulted in the rise of products in Western markets that appeal to
'conscience consumers'. What was the preserve of a handful of niche companies a
few years ago is fast becoming mainstream and companies are scrambling to build
brands with social and environmental credentials.
Increasingly, consumers want their favourite brands to support specific
social causes. They will choose a brand that resonates with their hopes and
concerns as citizens, as well as their desires and needs as consumers.
CAMPAIGN FOR REAL BEAUTY
A good example of this in action is the work that Unilever's Dove brand has
been doing to help women and girls raise their self-esteem through its Campaign
for Real Beauty.
Research shows that 90% of women are not happy with the way they look, which
can affect self-esteem. This can make young women opt out of activities,
under-perform at school and, for a growing minority, can lead to eating
disorders. Much of the problem lies with the unrealistic images of women used
in the media.
The campaign encourages women to celebrate beauty as a wider concept. The
Dove Self Esteem Fund works in partnership with organisations such as the Girl
Scouts of America, the Eating Disorders Association and schools to educate
girls and inspire them to feel more confident about the way they look.
"D&E markets already account for nearly 40% of Unilever's sales revenue."
By the end of 2008, the campaign will have reached one million young people
in 20 countries with a special self-esteem education programme. And the
campaign has received enormous support from health professionals, celebrities
and women generally. It is no coincidence that sales of Dove products have
grown rapidly.
BRANDS OF THE FUTURE
The successful brands of the future will be those that not only satisfy
consumers' functional needs but also address their concerns as citizens. Of
course, believing this and making it happen are two different things. That is
why Unilever is developing a new process that enables a full analysis of
social, economic and environmental issues relevant to each brand to be built
into brand innovation and development strategies. It is called Brand Imprint,
and it is being piloted with a number of Unilever's key global brands.
Brand Imprint helps brands to identify and measure their social, economic
and environmental impacts and to analyse their consumers' concerns as citizens.
It also assesses the market and regulatory forces driving sustainability. It
enables brands to identify in a systematic way the issues that they should
address.
The hope is that by addressing the specific requirements of particular
markets and by appealing to consumer tends, brands can not only increase sales,
they can also operate more conscientiously.