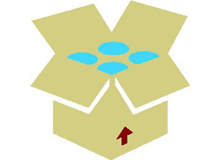 GLOBAL DEMAND TO EXPAND 5% ANNUALLY UNTIL 2010
Global demand for packaging machinery is projected to expand 5% a year through 2010 to $33bn, accelerating from the 2000-2005 period.
Developing parts of the world will provide suppliers with some of the best sales opportunities going forward. Industrialisation-related fixed-investment activity, rising per-capita incomes and growth in packaged goods production will all contribute to increases in equipment demand in these areas, most notably in the Asia / Pacific and Eastern Europe regions.
"Plastic packaging growth is expected to outpace that of paper packaging through 2010."
Pharmaceutical and personal care products will represent the fastest growing market for packaging machinery to 2010. However, the food industry will remain by far the largest single end user, accounting for more than two-fifths of all product demand in 2010.
CHINA, INDIA, RUSSIA AMONG THE FASTEST GROWING MARKETS
China will record the largest gains of any national market in dollar terms. Annual packaging machinery demand in the country will climb by more than $1.7bn from 2005 to 2010, and China will surpass Japan to become the second largest market in the world behind the US.
Sales conditions are also expected to be strong in India, Russia, Mexico and South Korea, as well as in lower-volume markets such as Indonesia, Malaysia, Thailand and Turkey. Packaging equipment demand in the US and Japan will be less robust yet show renewed strength following a period of relatively sluggish gains, and market advances in Western Europe will also accelerate through
2010.
Increases will be fuelled by generally favourable economic conditions and higher income levels, leading to a rise in packaged goods consumption and manufacturing production, boosting packaging machinery sales as fixed investment expenditures climb.
LABELLING AND CODING EQUIPMENT TO LEAD GAINS BY PRODUCT
Labelling and coding equipment is expected to register the strongest gains of any major product category through 2010, stimulated by rising consumption of label-intensive non-durable goods, by mandated use of radio frequency identification (RFID) tags by suppliers to large buyers like the US Department of Defense and Wal-Mart, and by a growing need for shippers to accurately track items for safety and security reasons, as well as to help combat counterfeiting.
Demand for filling and form / fill / seal machinery, the most widely used type of packaging equipment, will also expand at an above-average pace, spurred by technological advances that are improving the efficiency and flexibility of new generations of machinery, boosting replacement sales, as well as the number of applications for this equipment.
PAPER VERSUS PLASTIC IN PACKAGING TO 2010
In 18 selected markets where plastic and paper compete as packaging materials, plastic is expected to increase its share of the market to 53% in 2010. This percentage understates plastic's share, since less plastic is required than paper in most applications due to its lighter weight. Plastic's share of the market will expand at a slower pace than in the past decade, as a number of packaging applications are now fairly mature in terms of the share controlled by plastic.
Nonetheless, material improvements that enable extended shelf life and increased durability, along with reduced material requirements and convenience features like resealability, will fuel continued opportunities for plastic packaging.
BEVERAGES, FOOD AND DETERGENTS AMONG TOP PROSPECTS FOR PLASTIC
PACKAGING
Plastic packaging growth is expected to outpace that of paper packaging through 2010 in all competitive markets covered in this study and is forecast to expand 2.9% a year through 2010.
"Global demand for packaging machinery is projected to expand 5% a year through 2010."
Advances will result from plastic's competitive cost and performance advantages over paper, as well as improved outlooks for disposable personal income levels and manufacturing activity. The most rapid gains in market share are anticipated in soy and other non-dairy beverages and pet food applications, with the frozen food, fruit beverages and detergent markets also expected to see favourable increases.
Robust growth is also expected for single-serving plastic milk bottles, driven by conversions from half-pint gabletop cartons to plastic bottles in quick service restaurants and school lunch programs.
FOODSERVICE, DAIRY AND SOY MILK MARKETS SHOW PROMISE FOR PAPER
PACKAGING
Paper packaging will post marginal advances or continue to decline in most competitive markets through 2010 due to inroads from plastic.
However, above-average opportunities are expected in foodservice, dairy and soy milk applications, with organic milk also a growth niche. Foodservice opportunities will be fuelled by favourable revenue growth and widespread demand for products such as paperboard boxes and cartons, paperboard buckets and pails, wraps and bags.
While most dairy applications for paper are mature, heightened demand for ice cream novelties, especially reduced-fat and bite-sized varieties, will support folding carton opportunities. Solid prospects for paper in soy beverage packaging will result from the ongoing movement of soy beverages into the mainstream marketplace and the general preference for paperboard containers in promoting a natural image.