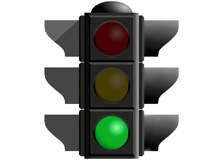 Although packaging companies and their customers are still under the cloud of recession, a worldwide survey conducted by ICD Research suggests that most intend to bump up their budgets in the face of continued pressure to lighten the environmental impact of their production processes.
The cross-industry survey revealed the most important sustainability issues for 2010 / 11. Participants answered questions about planned sustainability initiatives and post-recession implications, key trends and spending areas, and how approaches to green practices have been affected by economic conditions.
Investment in sustainability management resources is growing among packaging buyers, and budgets are expected to rise by around 10% during the next 12 months. Companies are pressing on with plans to deepen their understanding of sustainability issues and embrace its environmental, economic and social goals.
Companies said that they would do this through "increased staff education on sustainable management, "strategic review of the need for sustainability management" and "increased compliance on sustainability management". 
Many respondents believe that engaging with sustainability will improve bottom and top-line returns. They see commercial advantages to eco-friendly practices, in particular the potential to cut input costs, create new revenue streams and expand through mergers and acquisitions. There are common other drivers, as the manager of a supplier company operating in North America stated: "We are increasing our sustainability management budget driven by customer initiatives and to enhance our corporate citizenship in the community."
"Sustainability management budgets of packaging suppliers are expected to rise by 11%."
Sustainability management budgets among packaging suppliers are expected to rise by 11% on average over the next 12 months. For them, most relevant initiatives are staff education, reviewing the company's needs, and increasing compliance to meet sustainability management goals.
Companies predict a reasonable increase in profitability in the next two years due to adopting more sustainable practices. Some 65% of respondents in the packaged goods manufacturer and converter sector, and 44% of packaging suppliers, expect to see benefits.
Measures to cut overheads and production costs include innovating, reducing levels of waste and optimising resources in production processes. The survey also suggests that lower production costs will lead to additional spending on research and development, equipment upgrades and capital improvement.
Success for sustainable suppliers
Consumer goods giant Procter & Gamble followed eco-design protocols when it redesigned the plastics bottles of its Pantene Pro-V shampoo, reducing package weight and material usage without altering the product's visual impact. The redesign could save the company in excess of 450t of plastics a year, equal to more than 13 million Pantene Pro-V bottles.
Enhanced investment in sustainability shows awareness of the positive impact on the value of a company in the long term. In recent years, sustainability indices – tools to measure financial performance, and environmental and social management efforts – have attracted growing attention from the business world. ICD Research identified that most buyers give preference to suppliers whose products have reusable and recyclable components.
ISO 14001 certification and schemes to effectively minimise waste levels are other major criteria for supplier selection. Willingness to report greenhouse gas emissions to the Carbon Disclosure Project, for example, confirms a genuine commitment to the environmental cause, while transparent reporting of resource use impresses buyers.
Buyers look for suppliers that can help to control waste generation, consolidate resource use and product output, and thereby manage operational and landfill costs and environmental impact.
Packaging customers want suppliers to be accountable for the entire product lifecycle, including packaging design. Subsequently, they identify mono-material products as being better because they are easier to separate and recycle after use.
The winners of new business will be well-informed suppliers that make use of Life Cycle Assessment or environmental input-output analysis to identify hotspots in value chain and the opportunity for improvement.
Going green
Nearly 28% of buyer companies said they spend less than 10% of their marketing budget on green procurement, while 10% of companies spend between 10% and 20%.
"Sustainability indices have attracted attention from the business world."
The average size of the global annual procurement budgets among buyer companies in 2010/11 will be more than $115m. Around 13% of buyer respondents revealed an annual procurement budget of between $250,000 and $1m. A further 13% of respondents stated that their annual procurement budget is more than $500m.
Buyers are anticipating considerable investment in 2010 in package design and branding, and in efforts to make packaging meet sustainability goals.
Moves by companies to control costs, develop new products, enter new markets, focus on sales innovation and increase production and process efficiency will drive up procurement spending of packaging companies across all regions. 
Many companies now contemplate spending on 'green marketing', and related advertising, supply chain and promotional activities. The aim is to create a positive brand image and, as a result, to benefit from growing consumer awareness of the contribution that green products can make. On average, companies plan to allocate some 24% of their total procurement budget to sustainable products and services. Around 8% of companies surveyed expect to spend more than 50% of their procurement budget on green initiatives, but around 28% will allocate less than 10% to sustainable products and services. As a consequence of the recession, most respondents (53%) in the packaging buyers category see sustainability issues as more important than ever. However, 41% of packaging suppliers envisage no change.
Environmental concerns and greening up IT processes are bound to become strategically significant, and corporate ethics will deliver a point of differentiation. One senior executive of a packaging supplier operating in North America said: "My company is incorporating social responsibility into our brand by knowing where our packaging comes from, who the farmers of ingredients are and how our purchases affect a global sustainable economy."
Not surprisingly, demand for sustainable products and services are expected to be higher in developed countries compared with emerging economies. The top three countries likely to experience the highest demand in the next two years are Germany, the UK and US.
Developing economies such as South Africa, Brazil and China will lag behind.
In the developing regions of the Middle East and North Africa (MENA) and India, packaging with sustainable attributes will enjoy strong growth. The MENA region is an increasingly attractive proposition for packaging material suppliers due to its proximity to European markets. Suppliers have also spotted opportunities for low-cost production in the area.
Brand-owner aspirations
"Re-usability is the most important selection criteria for 'sustainable packaging'. "
Many packaging buyers believe customers will pay a premium for products and services that offer a lower environmental impact. There are major benefits for suppliers whose business practices are compliant with a customer's corporate policy. For example, Wal-Mart rates suppliers highly if they can show they are environmentally conscious, such as using alternative substances that pose no health threat to humans or ecology.
Other measures include lightweighting, optimising and minimising packaging and avoiding unnecessary waste.
Paper and board is the best understood as a sustainable packaging material. Ratings of the most sustainable material revealed by the poll were: paper and board (buyers 31%, suppliers 48%), recyclable plastics (buyers 27%, suppliers 27%) and glass (buyers 19%, suppliers 22%).
Buyers and suppliers agree that to increase recyclable content in packaging is important to reduce harmful emissions from landfills. Re-usability is the most important selection criteria for 'sustainable packaging' by goods manufacturers, converters and packaging suppliers. It was identified as a priority by 44% buyer respondents and 39% of supplier respondents.
Consumers are being won over by the concept 'green' packaging. Retailers and their suppliers are striving to avoid unnecessary packaging and calling for improved recyclability. For example, Fetzer Vineyard in the UK redesigned its wine bottle to contain 25.5% less glass.
The new bottles use labels made from 100% recycled paper and printed with soya-based ink, which the company believe will help it to save packaging costs and enhance its green image. Packaging developers and technological advancements are addressing climate change, resource scarcity and ageing populations.
On the buyers' side, the main targets include material reduction and lightweighting, improving the environmental footprint of existing products and services, and cutting energy use in operations. What is important to them is the potential for cost savings, gaining new customers and environmental benefits.