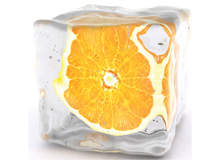 As the face of a product, packaging attracts considerable attention from consumers and environmental campaigners when it comes to measuring sustainability. For food producers the challenge is finding the spot between over-packaging, a waste of materials and resources, and under-packaging, which risks damaging products, while still meeting customer expectations.
For food manufacturers, packaging usually represents a small proportion of the cost and weight of a product, but consumer attitudes towards sustainability are not always rational. Research by campaign organisation Climate Counts and pollster Angus Reid shows that consumer perception of a company often differs from its independently judged performance. For example, Kraft rated 79 on the customer perception scale and 59 on the independent scale. In contrast, competitor Unilever weighed in at 32 on customer perception and 79 on independent analysis.
Taken cynically, these numbers might suggest that merely being seen to be doing well is enough. But given the other benefits that come from pursuing sustainability, such as lower costs, they emphasise the role packaging can play in demonstrating a company's commitment.
Since 2006 Kraft has been engaged in a campaign to improve its environmental, social and economic sustainability. Packaging innovation is a major part of this strategy, which rests on collaboration with a wide range of partners and a commitment to achieving measurable goals.
"Kraft has been engaged in a campaign to improve its environmental, social and economic sustainability."
Roger Zellner, director of packaging sustainability for R& D and quality at Kraft, says it plays an important role in delivering on the company's strategy.
"It's a priority from the senior most levels on down," he says. "Each business unit has goals, road maps and projects and is held accountable. Our vision is to make sustainability part of every business decision."
How well do you really know your competitors?
Access the most comprehensive Company Profiles on the market, powered by GlobalData. Save hours of research. Gain competitive edge.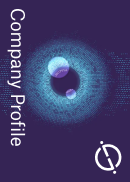 Company Profile – free sample
Thank you!
Your download email will arrive shortly
Not ready to buy yet? Download a free sample
We are confident about the unique quality of our Company Profiles. However, we want you to make the most beneficial decision for your business, so we offer a free sample that you can download by submitting the below form
By GlobalData
Zellner has worked at the company for the best part of three decades and is the public face of Kraft's packaging sustainability efforts. He has a clear conception of his mission in the business but believes certain strategies have universal relevance.
"To make a real impact you need to lead with results, start new partnerships and change your organisation's structure and behaviour so there's a real ownership and commitment to doing well by doing good," he says. "Figure out what matters most to your business and where you can have a significant impact. Map out the social, economic and environmental impacts of your business as a diagram of intersecting circles. The centre where everything overlaps is the sustainability sweet spot. Here you'll see new ideas and unique opportunities for positive change. This is what will help grow your business, reduce costs and protect the environment."
Kraft's six green target areas
Kraft has identified six areas to target across its activities: agricultural commodities, packaging, energy, water, waste and distribution. Zellner explains that it is the first two of these that have been singled out for particular attention based on where the company believes it can make the most impact and their relative importance to the business.
When the new programme was launched, Kraft set itself targets to be achieved by 2011. The central aim was to reduce the weight of packaging by 68,000t against 2005 levels and weighted by production output. In its annual responsibility report, the company announced that it had achieved this target two years ahead of time, achieving a cumulative 79,000 tonne reduction by 2009. The company does not release figures for what this reduction represents as a proportion of total packaging but describes the saving as "significant".
The savings were made by considering the design of packaging across Kraft's portfolio of products. Instrumental in making these changes was the implementation of what the company calls its Eco-Calculator. Taking data from the US Environmental Protection Agency, Department of Energy and packaging industry groups, the calculator allows Kraft's partners to work out what recyclable materials can be used in a package and how much energy it would require to manufacture, in addition to other metrics.
"The greatest opportunity to influence the environmental impact of a package is early in the design phase."
"The greatest opportunity to influence the environmental impact of a package is early in the design phase," Zellner says. "We first developed the Eco-Calculator in Europe several years ago, and now we've rolled it out globally to our packaging teams. Since each new design goes through the calculator, it helps us continually look for new opportunities."
The result has been innovative packaging designs. In the US, the company redesigned packaging for the Oscar Mayer Deli Creations line of microwavable sandwiches to use 30%less paperboard than the previous design. Kraft estimates that will reduce landfill by 550t.
Changes to Real Mayo packs should save a similar amount. For Crystal Light powdered beverage the new package uses nearly 10%less material per package and 25%less material in the shipping trays, eliminating 225t per year.
The changes to Crystal Light and Real Mayo have also been undertaken with the aim of reducing space requirements in order to ship a greater product volume per palette, reducing transportation costs and associated CO2 emissions. Deli Creations are aimed at busy workers where product space savings are being touted as a benefit to consumers bringing lunch into the office, demonstrating how the company's strategy has had secondary benefits.
Customer buy-in to green packaging
In addition to making changes to existing packaging, Kraft has developed concepts it hopes will reduce the weight and volume of materials used by altering consumer behaviour. For example, Kenco instant coffee refill packs are 97%lighter than the traditional glass jars. (A UK television advert showed hapless customers improvising ways to deal with 100%less packaging, before suggesting they use the refills as a compromise.)
This quantitative approach should be boosted by the work of the Global Packaging Project, which Zellner co-chairs. As part of the Consumer Goods Forum's sustainability arm it brings together leaders from 60 different organisations to consider the development of a codified language and metrics to measure sustainability.
At the end of June, the group published its first report, analysing the role packaging plays in contributing to overall sustainability and outlining standards for the future. The report points out the need to focus not solely on reducing weight, because flimsy packages can lead to wastage in the supply chain, and instead advocates a lifecycle approach to design. The authors note that effective analysis can be time consuming and costly, and call for the industry to agree to common measurements.
The report outlines 36 indicators the group believes packaging manufacturers should use to rate their environmental sustainability. These include such considerations as use of recycled content, packaging landfill rate and total material input, in addition to lifecycle measurements including water consumption and toxicity. Ahead of the report's publication, pilot initiatives including one by Kraft were launched in April to run until September.
Waste reduction along the chain
"Kraft reported a 30% cut by improving recycling, cutting waste and building partnerships with waste-to-energy facilities."
While much work remains to be done, Kraft has made an effort to look at ways of minimising waste and environmental impact along the supply and production chains. The company has worked with specialist packaging services provider Sonoco to reduce waste from its factories in North America and Europe.
By encouraging teams to analyse the manufacturing of packaging and fill processes on a plant-by-plant basis, the company hoped to achieve a 15%reduction in waste to landfill by 2011. Kraft reported in 2010 that it had broken this target, achieving a 30%cut by improving recycling, cutting waste and building partnerships with waste to energy facilities.
At the other end of the chain, Kraft is examining ways in which it can influence customer behaviour once a product has reached the end of its lifecycle.
In early 2008 the company announced that it would become a major sponsor of RecycleBank, an organisation that offers consumers reward points for every kilogramme of rubbish they recycle. Kraft also sponsors another recent start-up, TerraCycle, which manufactures new durable products from discarded packaging, a process known as 'upcycling'.
For Zellner the comprehensive approach has been critical to Kraft's success over the last four years. "Make the people with full profit and loss responsibility accountable for sustainability goals and teach them to look across the supply chain for ideas," he explains. "Once sustainability is part of the business goals and no longer the role of 'the CSR department', you'll see a whole new level of commitment and creativity in ways to drive growth and shareholder value."