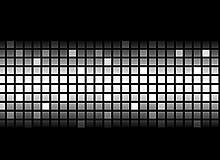 Date stamps or lot codes are familiar sights on pharmaceutical packaging, but serialisation promises to take this further by increasing product traceability. Put simply, serialisation enables pharmaceutical companies to put a unique number on an item, case or pallet so that it can be easily identified across the supply chain.
Without supply chain transparency, brand attacks, re-labelling of products, alteration of expiry dates and unauthorised distribution are possible. The UN estimates that the counterfeit drugs industry is worth around $500bn, and is responsible for at least 700,000 deaths a year.
Item serialisation offers a fresh approach. Processes are generally set up to produce groupings of identical items, whatever the batch size or line speed.
The greatest variation beyond a product or container alteration is the lot number.
Serialisation, however, requires unique codes to be applied to every package, thereby ensuring each is effectively a one-off.
"The UN estimates that the counterfeit drugs industry is worth $500bn."
This will create challenges in data handling, encoding and verification. For manufacturers to maintain efficiency, the codes must be applied automatically, at line speed, while ensuring complete traceability and quality.
The data integrity of each unit is, therefore, crucial. That means a serial number, for example, is guaranteed throughout the entire packaging process. Whatever route a serialised item takes, it will need to be tracked, logged and archived, even if the data is held by the manufacturer only in case of a query
Pharmaceutical standards and markets
There is no universally applicable standard, and some manufacturers are cautious to begin implementing an item-level serialisation model while exact needs, guidelines and regulations are in a state of flux. The programmes will, therefore, need scalable and secure company-wide global solutions.
The US Food and Drug Administration (FDA) Amendments Act of 2007 signed into law a requirement that the US Secretary of Health and Human Services develop standardised numerical identifiers (SNI) for prescription drug packages. In March 2010, it released the guidance Standards for Securing the Drug Supply Chain – Standardised Numerical Identification for Prescription Drug Packages.
The administration's recommendation was to use a serialised National Drug Code (sNDC) as the package-level SNI. The sNDC includes a unique numeric or alpha-numeric code, with a maximum length of 20 characters. The FDA's guidelines do not, however, cover track-and-trace, authentication or validation processes.
California has pushed for electronic pedigrees and serialised saleable drug units for years. It has set state compliance deadlines for 2015 for 50% of a company's drug products, and 2016 for the remaining 50%.
The California State Board of Pharmacy's electronic pedigree enforcement committee is hoping that federal standards will be issued before the state's deadlines are reached, as the board is still drafting compliance requirements.
Packaging harmonisation
For each secondary packing unit distributed and sold in Europe, the European Federation of Pharmaceutical Industries and Associations is advocating a 2-D Data Matrix system with unique serialisation numbers. Currently awaiting advancement in the European Parliament are calls to redraft EU directives under an EU Pharmaceutical Package. The proposals recommend individual product codes as well as tamper-evident packaging seals that only manufacturers apply.
The idea that EU member states, along with the US, China, India, Russia and Japan, should harmonise their efforts is under discussion. Meanwhile, taking effect in December 2010, France's Club Inter Pharmaceutique is rolling out a 13-digit number scheme to be encoded within the Data Matrix to support the compulsory information required for tracing medicinal products from the manufacturer to the patient, as heralded by the association in 2007.
Off the shelf serialisation system
Rolling out an off-the-shelf serialisation system simplifies implementation and offers economic advantages for manufacturers. This approach employs scalable systems that support end-to-end item-level serialisation without custom programming. Training, maintenance and upgrades can be harmonised and executed across facilities and multiple lines in less time than customised systems.
"California set state compliance deadlines for 2015 for 50% of a company's drug products."
Biopharmaceutical company AstraZeneca has implemented an at-line mass serialisation solution. Its packaging lines feed commissioned item-level serialised numbers into a centralised product code information repository.
With employees on five continents, AstraZeneca needed a system with flexibility and scalability built in. "It had to accommodate varying requirements," says IS programme manager Christoph Krähenbühl. "We didn't think in terms of codes, but rather individual packs with different attributes. This approach has enabled us to handle any code."
Associate engineering director Ian Haynes recalls how early on the company took the view that mass serialisation would evolve as a key solution for patient safety.
"We expected that different code formats would be required by different markets first, before merging into regional or even global standard codes. We anticipated quite a journey on the way to coding standards," he says.
AstraZeneca's predictions were spot-on. "We added unique codes to our products using 2-D Data Matrix," explains Haynes, "believing we could always move to radio frequency identification in the future."
AstraZeneca pilot project
In 2006, the company's pilot project featured 14 packaging lines in the UK, Sweden and China. It's now capable of producing serialised packages using 2-D Data Matrix, and more than 30 million packs with unique codes have been generated.
AstraZeneca is using Systech's Serialized Product Tracking solution and Axway's Synchrony Track & Trace product. Multiple package lines use Systech's Advisor to manage the exchange of serial numbers between the lines and Guardian, Systech's plant-level data management system. Serialisation takes place on the lines and is integrated with existing packaging operations. Guardian then feeds all data into the Synchrony-based Product Security Data Management repository.
"Rolling out an off-the-shelf serialisation system offers economic advantages."
"Early experimentation was critical," Krähenbühl says. "It has enabled risk mitigation and helped us establish a state of readiness for whatever market requirements emerge."
"In many ways it was a bold move to support this project in advance of firm market requirements for coding," adds Haynes. "We feel we did the right thing by focusing on flexibility and starting early, and by not focusing strictly on any given legislation.
"We alone cannot put an infrastructure in the marketplace. We are working hard with the industry to promote the creation of these systems, and when they are available, we will be ready to export our data."