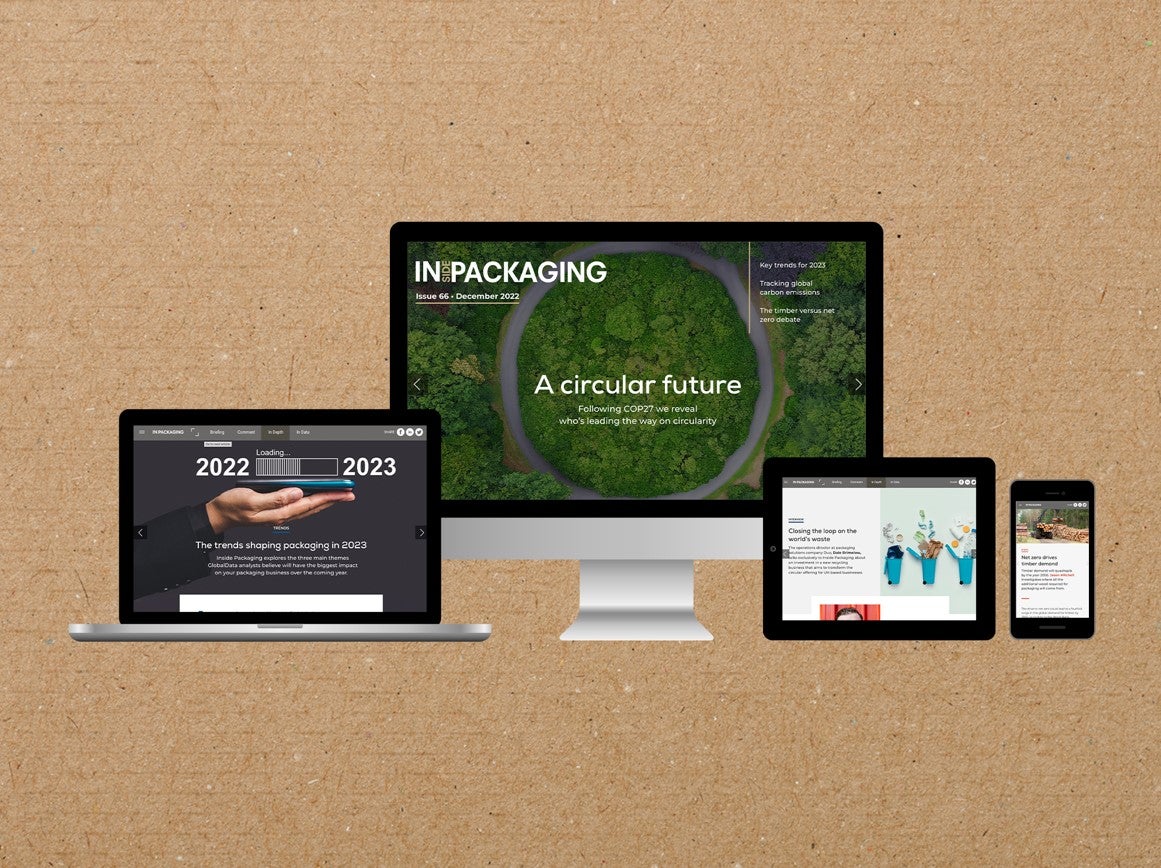 The latest issue of Inside Packaging, Packaging Gateway's digital magazine, which focuses on a circular future is out now. Read it for free online on all devices.
Inside Packaging's last issue of 2022 investigates which brands are leading the way on circular packaging. We ask the world's leading fast-moving consumer goods (FMCG) companies, including The Coca-Cola Company, PepsiCo and Nestlé to share how they are already reducing global waste and creating a circular loop as well as their goals for both the short- and long-term.  
At COP27 11 countries from Africa, Asia, Europe and South America demonstrated how they are strengthening their efforts to address climate change. In this issue we examine the latest carbon emissions data and pledges being made by different countries to reveal how far away the world is from reaching net-zero emissions by 2050.
Plus, we explore how the drive to net zero could lead to a fourfold surge in the global demand for timber by 2050. Could this push trigger a big increase in illegal logging in the developing world for uses such as packaging due to supply constraints?  
Inside Packaging also takes a closer look at a new investment that hopes to transform the circular packaging offering for UK-based businesses and uncovers whether the folding carton could be a viable alternative to plastic.  
Finally, as we approach the start of a new year, Inside Packaging unveils the key trends moulding the packaging sector in 2023. ESG of course remains a major theme, but GlobalData's analysts explain why robotics and digitalisation will also play an important role.  
If that wasn't enough, we also have exclusive comment articles ranging from how circularity can be used as a catalyst for innovation to the importance of making investments even during economic turmoil, as well as the must-attend events of 2023.
Read the latest issue of Inside Packaging Magazine for all this and more insights, analysis, data and interviews from the apparel industry.
You can subscribe here to receive email notifications when a new issue is available. As always, don't forget to follow us on Twitter and let us know your thoughts on this issue.