August's top stories: Ardagh's packaging facility, PepsiCo's aluminium bottle
August witnessed Ardagh Group expand, as it set up a $93.5m metal packaging factory in Virginia, US. PepsiCo Beverages Italy selected Rexam's Fusion aluminium bottle for its limited edition Beyoncé packaging, while SunOpta completed installation of filling lines at three consumer product facilities in Pennsylvania, California and Minnesota.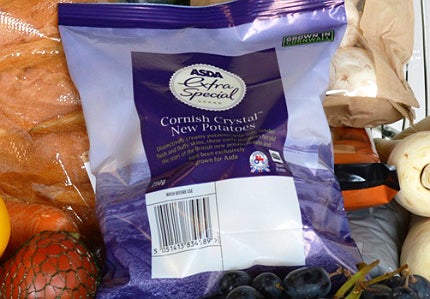 Ardagh Group has announced plans to establish a $93.5m metal packaging factory at Roanoke in Virginia, US.
The company has purchased a 525,000 square feet former Hanover Direct distribution centre for the plant.
The facility will manufacture four-and-a-half million cans each day, approximately five percent of the total United States' food can market.
Canada-based food company SunOpta has completed the installation of filling lines at three of its consumer products facilities in Pennsylvania, California and Minnesota.
The company installed multi-serve fillers at each of its facilities, allowing it to serve organic dairy and nutritional drinks. A single-serve (200/250ml) filler was also installed at its Modesto, California operation.
SunOpta has an annual aseptic beverage production capacity of around 400 million quarts with the new fillers in place.

PepsiCo Beverages Italy has selected Rexam's Fusion aluminium bottle for its limited edition Beyoncé packaging.
Pepsico selected the bottle for its shape and the graphic potential available from Rexam's high definition printing.
PepsiCo Beverages Italy CSD marketing and engagement channel manager Barbara Saba said that the Fusion aluminium bottle goes beyond Pepsi packaging to communicate the brand's vision to consumers.
New research has found that children exposed to two chemicals commonly used in food packaging are at higher risk of obesity and pre-diabetes.
According to the Centers for Disease Control and Prevention (CDCP), about one in six children and teenagers in the US is obese at present.
It was found that urinary levels of one type of phthalate, Di-2-ethylhexylphthalate (DEHP), was linked to a higher risk of insulin resistance among teenagers.

Alpha Packaging has added seven new injection-blow-moulded high density polyethylene (HDPE) bottles to its new HDPE pharma line for the pharmaceutical and nutritional supplement industries.
Upon completion in Autumn, the company's pharma line will consist of more than 12 injection-blow-moulded and extrusion-blow-moulded bottles. It is targeted at nutritional supplement manufacturers and fillers.
The company is investing $3.5m this year in new IBM and EBM machines and moulds for more than 12 bottle sizes ranging from 50cc to 950cc. It is prepared to double or triple that investment in 2014.
Carlsberg UK is the newest member of the Aluminium Packaging Recycling Organisation (Alupro) and is providing funds to the 'Every Can Counts' recycling programme.
The company wishes to increase the recovery and recycling of the aluminium cans used across its portfolio of beer and cider brands.
The funding partnership for Every Can Counts is aimed at supporting recycling programmes at outdoor events such as music festivals.

UK supermarket chain Asda has collaborated with Ultimate Packaging and QV Foods to launch viridiflex packaging for new potatoes.
The new viridiflex film has oxygen barrier qualities, which draws moisture away from fresh produce. The modified atmosphere extends the shelf-life of potatoes.
Ultimate Packaging's Adapt MAP laser technology increase gas transmission through the film, controlling oxygen levels in a bid to cut down the risk of the potatoes 'greening.'
UK waste and recycling website Businesswaste.co.uk has called on the government to heed public opinion and introduce a plastic bag tax.
The site claims that most major supermarkets are conscious of the amount of resources that go into the manufacture and distribution of plastic bags, and the sharp uptake of 'bags for life' and long-lasting carriers made from hessian material show that Britain is ready to get rid of plastic bags.
Businesswaste.co.uk commercial director Mark Hall said the 2012 introduction of a 5p levy on bags in Wales caused a 76% fall in use. Were this to be replicated across the entire country, it would take six billion bags out of circulation.