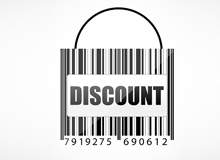 Over the last five years, smartphones have become ubiquitous in our daily lives. The rise of this innovative mobile technology means a phone is no longer simply a phone; it's a multimedia device with a range of potential implications for the world of packaging.
Amongst the most intriguing of these is the quick-response (QR) code, a two-dimensional code (also called a matrix barcode) designed to be scanned by smartphones.
These codes, which appear as small white squares covered with patterns of black modules, allow consumers to access additional information through website links, images and videos on their phones, thus not compromising the design or available space of product packaging.
The technology was first developed in Japan in the mid-1990s, and has gone on to dominate the Japanese market as well as beginning to spread overseas.
The growth of barcode scanning on packaging
"Digital data analysis firm
comScore
announced in June 2011, 14 million smartphone users in the US scanned a QR code."
For an industry that has already been integrating social networking into its packaging for years, QR codes represent a leap forward in online-enabled marketing and consumer engagement.
Although it would be easy to dismiss the QR trend as too fiddly and high-tech to draw in a mass audience, recent statistics suggest otherwise.
Earlier this month, digital data analysis firm comScore announced in June 2011, 14 million smartphone users in the US (more than 6% of American mobile phone users) scanned a QR code. The data revealed the highest proportion of QR scanners were male, aged between 18 and 34, with an annual income of more than $100,000. What's more, along with print publications, product packaging was cited as one of the sectors in which QR scanning was most prominent.
"QR codes demonstrate just one of the ways in which mobile marketing can effectively be integrated into existing media and marketing campaigns to help reach desired consumer segments," comScore's senior vice president of mobile Mark Donovan said.
"For marketers, understanding which consumer segments scan QR codes, the source and location of these scans, and the resulting information delivered, is crucial in developing and deploying campaigns that successfully utilise QR codes to further enhance brand engagement."
QR-enabled packaging
With large numbers of consumers already clued-in to the concept of QR codes, it comes as little surprise that a growing number of companies, from small enterprises to massive corporations, are attempting to use this technology to communicate with customers.
Back in August 2009, UK supermarket chain Marks & Spencer became one of the first major retailers in the country to investigate matrix barcodes when it trialled Data Matrix barcodes on its branded 'Food To Go' orange juice bottles. Marks & Spencer customers were able to scan a Data Matrix barcode with their phones, which would then be directed to a mobile website with information about the 'Food To Go' range, as well as a voucher code to receive a discount on their next purchase.
Other companies have used matrix barcodes to reinforce new initiatives in the minds of customers. California-based outdoor apparel company Mountain Hardwear , for example, last year placed QR stickers on the boxes of clothing ordered online to provide extra information on the company's material-saving drive to deliver goods in used boxes. Customers can find out information on how many miles a particular box has travelled and how much material has been saved.
"Companies have used matrix barcodes to reinforce new initiatives."
Mountain Hardwear web manager Dustin Clark noted that the company's push towards QR codes demonstrated its confidence in the potential of the mobile commerce market.
"Latest projections show that mobile web traffic will surpass desktop traffic within five years, and we are thrilled to be ahead of the curve to better serve our consumer," he said.
Two-dimensional barcodes also have potential to facilitate collaborations between different brands. Kellogg 's health-conscious breakfast cereal brand Special K ran a promotion with style magazine Lucky in late 2010, utilising a Microsoft Tag 2D barcode to direct smartphones to a video of Lucky's editor-at-large talking about flattering jeans.
The deal was part of Kellogg's Special K Challenge, and Lucky's online director Mary Gail Pezzimenti commented to Adweek on benefits for the magazine. "It's incredible brand awareness," she said.
Challenges for the future of scannable packaging and products
Although the popularity of QR and other matrix barcodes has picked up significantly in the last couple of years, the fact remains adoption of this technology among retailers in Europe and the US has been sluggish, especially compared to Japan, where a large proportion of products carry scannable matrix barcodes. So what challenges do proponents of this new e-marketing innovation have to overcome if matrix barcodes are to become a more important part of the global packaging industry in future?
The fundamental issue for matrix barcodes to address is one of standardisation. Currently, although QR codes are the most commonly used matrix barcodes in markets like the US, competing systems like the aforementioned Microsoft Tag and Data Matrix achieve the same goal, through slightly different means, leading to a confusing world for consumers to navigate. Dutch beer brand Heineken chose a Cambridge University-developed circular barcode called ShotCode for its first foray into mobile scanning marketing on its bottles.
"Rival technologies often differ in their requirements, methods of use and limitations in the types of barcodes that can be scanned."
While diversity and competition is often beneficial to the consumer in that it offers choice, these rival technologies often differ in their requirements, methods of use and limitations in the types of barcodes that can be scanned. Some, like QR codes, require particular software to use that few phones have built-in, so users must download an app. Others require no software but operate based on SMS text messaging rather than online links.
For a packaging and marketing innovation that is supposed to be quick and easy for the customer, this frustrating web of technologies could lead users to give up and wait for a more elegant solution to appear on the market. In a May 2011 interview with The New York Times , social media expert and vice president at marketing firm MGH Ryan Goff cast doubts on the long-term viability of the technology. "QR codes are not the be-all and end-all," he said.
"They may not exist in two years. But they're a temporary solution to the problem of, 'How do you connect people to online things in the real world?'"
So while consumer recognition of QR codes in the US and elsewhere is slowly rising, the way forward for the technology is hardly clear. The key to successful integration of barcode scanning into packaging is creating a simple, universal system, accessible to even the least tech-savvy shoppers.
It's clear there is significant potential for QR codes to integrate effectively with packaging-based marketing strategies, but without consumer engagement it is unlikely the technology will achieve the worldwide recognition that its proponents are hoping for.