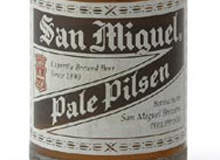 The plastic bottle is slowly emerging as alternative packaging format for beer. Plastic beer bottles are light in weight, unbreakable and easier to handle than glass when cold. Customers prefer plastic bottles to cups as they eliminate foam and are easier to carry outdoors. Plastic bottles can be moulded into complex designs, giving various options for improving marketability. PET bottles are also completely recyclable.
EMERGENCE OF PET BEER BOTTLES
Carlton & United Breweries first introduced PET beer bottles in 1996. They were followed by Miller Brewing Company in 1998 with 20oz and 1L packs of plastic beer. During the period from the late 1990s to the early 2000s, around 20 beer brands were introduced in plastic bottles, including Heineken which used creative packaging to differentiate its Cruzcampo brand.
In 2003, PET packaging for beer gained momentum in Germany with the German Packaging Law which requires a deposit of 25-50 cents to be levied on beer, mineral water and carbonated soft drinks packaged in single-use containers. As a result, retailers accepted only PET packaging for these beverages which increased consumption of these beer containers from 150 million to 1 billion annually.
To cash in on the trend, Holsten-Brauerei installed a PET line in 2003 to fill 0.5L bottles and had installed a further two lines by 2005, increasing its annual capacity to 2 million hectoliters of beer.
During 2002 and 2003, sales of PET beer bottles increased by 20% to 30% in Europe. Growth in Russia was around 39%.
IMPROVING BARRIER PROPERTIES AND SHELF LIFE
Beer in PET bottles has had limited acceptance due to a number of factors including shelf life, barrier properties and customer acceptance. However, these issues have been mitigated to some extent by technological advances.
Beer is an oxygen sensitive beverage that requires a high level of carbonation. With an increase in access to oxygen, the flavour reduces, affecting the shelf life of beer. It is therefore critical that PET bottles offer a sufficient barrier to oxidation.
Recently, two main kinds of barrier solutions have emerged: barrier coatings and multilayered bottles. PPG developed an external barrier coating using epoxyamine, employed by Carlton & United Breweries in 1996, that gives a shelf life of nine months. Sidel's Actis technology, as used by Brouwerij Martens in Belgium, offers carbon coatings as a thin inner layer giving a potential shelf life of nine months. These coatings give the bottle a yellow-brown appearance, ruiningthe visual appeal of a clear PET beer bottle.
Multi layer plastic beer bottles produced by Owens-Illinois were introduced by Heiniken in Europe and Miller Brewing company in the United States in 1998. They comprise five layers of polyethylene teraphlate and two middle layers of Shurshield, O-I's patented material. Heiniken introduced 0.5L, 660ml and 1L sizes and Miller offered 20oz and 1L PET bottles.
RECENT DEVELOPMENTS IN PET
Amcor has developed Bind-Ox™, an active oxygen scavenging material that blocks oxygen from reaching the beer and offers a shelf life of 6 to 15 months. The strength of the Bind-Ox material can be adjusted in Amcor's AmGuard™ multilayer PET bottles depending on the brewery'sshelf life requirements. In August 2005, InBev launched its Beck's Gold brand using Bind-Ox technology.
Hite Brewer Co., South Korea, uses Honeywell's Aegis OXCE nylon-based nano composite in its three-layer, 1.6L beer bottle, giving a shelf life of more than 6 months. Oriental Brewer, also from South Korea, bottles its beer using M&G Group's ActiTuf monolayer PET technology, which combines an oxygen scavenger and MXD6 nylon as a passive barrier, in 0.6L and 1.2L sizes.
Rexam has developed PEN, similar to PET but with better barrier properties, which can be used for refillable bottles. The material is presently being used by Foroya Bjor in Danish Faroe Islands.
HAS CUSTOMER PERCEPTION CHANGED?
Beer has long been associated with the traditional glass bottle and the customary clinking sound accompanied by a "cheers" . Beer drinkers perceive glass as a better retainer of flavour than plastic or PET. Lightweight beer bottles also tend to puzzle regular beer drinkers who are used to heavy glass bottles.
Holsten conducted a survey which revealed that beer customers aged between 15 and 25 years were receptive to PET beer bottles owing to their comfort with using plastic for a long time. Customers aged 50 years and above found plastic beer bottles convenient to carry.
Profakt GmbH conducted blind consumer taste tests in which glass and PET bottles were shown to offer similar quality in taste.
Although customers favour the convenience of PET bottles at stadiums and concerts, it was found that they preferred cans or bottles in stores. One reason put forward by Kevin Baker, director of alcoholic beverages at Canadean, a global market research agency, was that large packs (1L) are associated with cheap products for the lower classes. Changes in customers' attitudes will determine the future use of plastic beer bottles.
FUTURE OF PET BEER BOTTLES
In Germany, the one-way deposit law provided brewers with an opportunity to increase the supply of PET beer bottles. However, the law stipulated that retailers could only accept returned beer containers which they stocked. This restricted customer access when returning containers and reduced the import of beer from neighbouring states. However, in the third amendment to the law, announced in May 2005, there will be a mandatory deposit on all environment unfriendly packaging from May 2006 – including imported beverages – and customers will be able to return containers at any retail outlet.
The cost of manufacture is the main obstacle to the widespread adoption of PET beer bottles. Companies like Holsten are only able to offer PET bottles at a comparative cost due to large-scale production. PET's recycling advantages, though, are becoming increasingly important as part of the drive towards greater sustainability in packaging across the world.
Challengingthe customer's positive perception of beer in cans and glass bottles will also be important in increasing the uptake of PET bottles. Breweries can use PET to develop novel shaped bottles to target the young population. PET bottles also offer reclosable caps that give the customer the option to enjoy the drink at leisure.
PET beer bottles are however gaining visibility on retail shelves as a convenient package with greater visual appeal. For example, Coors Brewing Company has developed a cooler box that can hold 18 plastic beer bottles including a plastic film lining to hold ice.
While the plastic beer bottle continues to exist alongside traditional cans and glass bottles, it has so far enjoyed limited success. Every brewer needs to have a promotional presence in special venues necessitating PET beer bottles as part of their product basket.
In the words of Wolfgang Burgard, CEO, Carlsberg Company, "PET is one of three attractive package offers we currently have for the market. The others are returnable glass bottles and cans. The customers choose which option depending on market needs."