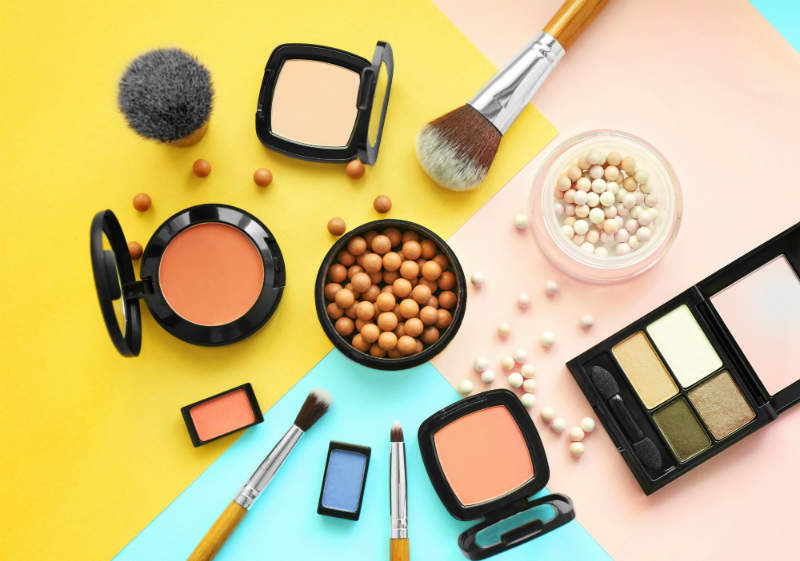 The cosmetics and perfumery industry is one of the market areas most affected by counterfeiting and smuggling operations.
In 2015 it was estimated that the total revenue lost to imitation products across the European Union (EU) was €4.7bn, or 7.8% of total sales, according to a report into counterfeiting in the beauty industry by the EU Observatory on Infringements of IP Rights, a body overseen by the EU Intellectual Property Office. Aside from the economic losses created by these goods, imitation cosmetics and fragrances have been found to contain toxic levels of hazardous substances, such as cyanides, arsenic, lead and mercury, all of which are harmful to consumer health. In some cases the chemicals have been found to cause allergic reactions including skin irritations, rashes, burns and swelling, as well as longer-term health problems.
To combat the fakes, manufacturers have adopted various authentication techniques to prove the product is genuine and to ensure that security of the product is at an optimal level. Packaging is one of the key tools that companies can use to demonstrate the credibility of the product, and it is now becoming more crucial than ever before to implement anti-counterfeiting packaging strategies to help companies reduce losses whilst also guaranteeing the safety and security of these goods.
Authentication techniques: using packaging technology to stop counterfeit cosmetics
 Anti-counterfeiting packaging technology, such as visual authentication, will help to combat the expansion of the fraud business and will allow products to retain their integrity and customer loyalty. Dr Liz Wilks, director of Sustainability and Stakeholder Engagement Europe at Asia Pulp and Paper, said: "As well as reducing overall sales figures, consumers unwittingly buying a substandard product can seriously damage their trust in and loyalty for a brand. This risk to their reputation is important for all cosmetic brands, but especially those in the luxury and high-end sphere that rely on consumers coming to them for consistently high-quality products. For brands promising specific supply chain standards – such as only including organic, sustainable or animal-friendly ingredients – the existence of fake products can seriously undermine their brand reputation."
Packaging mechanisms that demonstrate the authenticity of the original product can be utilised by companies. These include on-pack features such as overt and covert holograms, as well as specially designed inks and dyes for identification. "Substandard packaging materials are really where the cracks show: it's much harder to replicate the exact quality, weight and feel of a paper or cardboard material from a specific supplier, and of course – it's potentially expensive to do so. Because of this, consistently using high-quality materials from the same supplier is one of the most vital steps cosmetic producers can take in ensuring consumers can tell the difference between a real and imitation product," explains Wilks.
"Once this standard of packaging quality is met, brands can reinforce the security features of a material to make it harder (and more expensive) still to replicate. For example, using holograms and microtext (words that are printed below or at one point size and are almost unnoticeable to the human eye) are effective ways of preventing counterfeit goods and can be easily incorporated into designs of even the most stylish cosmetics and fragrances," she continues.
Protection for products: ensuring security through track and trace systems
One of the most common ways of ensuring product security throughout the supply chain is through track and trace systems. These systems consist of special barcodes and labels made from various materials, such as paper, aluminium, polyester, ceramic, in addition to radio frequency identification. Wilks notes: "Track and trace technology offers brands an effective and innovative way to allow customers to check the authenticity of their product online through a unique barcode, building consumer confidence in a product and enhancing customer loyalty for a particular brand. For fast moving consumer goods (FMCGs) such as cosmetics, this is crucial in encouraging repeat sales and essentially improving their bottom line."
Track and trace technology not only offers the opportunity for cosmetics producers to demonstrate transparency in the finished product itself, but it also allows for transparency in the supply chain ingredients. "There are a number of technologies that can provide real-time information on the location and status of materials as they journey through the supply chain, including barcode-based or radio-frequency identification (RFID) based solutions which help track items by assigning them unique barcodes or tags," she explains.
Smart packaging: near-field communication and the Internet of Things
 The smart packaging arena has gone from strength to strength in recent years and offers unprecedented opportunities for brands to adopt new strategies in anti-counterfeiting technology. "As smart-packaging features such as near-field communication (NFC) and the Internet of Things become more advanced and commonplace, there is growing opportunity for these to be incorporated into packaging for FMCGs such as cosmetics. By offering the consumer a host of additional features, these features can offer a greater incentive to consumers to buy the real deal," says Wilks.
"For example, NFC technology can increase consumer interaction by offering a wealth of user content. By scanning NFC chips embedded in packaging, consumers could gain access to tutorial videos, make-up looks and details of complementary products, providing the consumer with an incentive to buy the authentic product rather than cheaper counterfeit goods. The Internet of Things, however, can sense when a product is running low or nearing its expiry date and actively sends a notification to the consumer's smartphone to prompt them to renew the product. As well as providing a useful service for consumers, this has the additional benefit to brands of encouraging more regular purchases from consumers," she explains.
Innovative solutions within the anti-counterfeiting packaging technology sector will assist in fighting the fake cosmetics and perfumery products that are currently on the market. Consumer education combined with supply chain traceability will not only provide trust within the brand and customer loyalty, but will also ensure that all avenues towards product security are utilised.