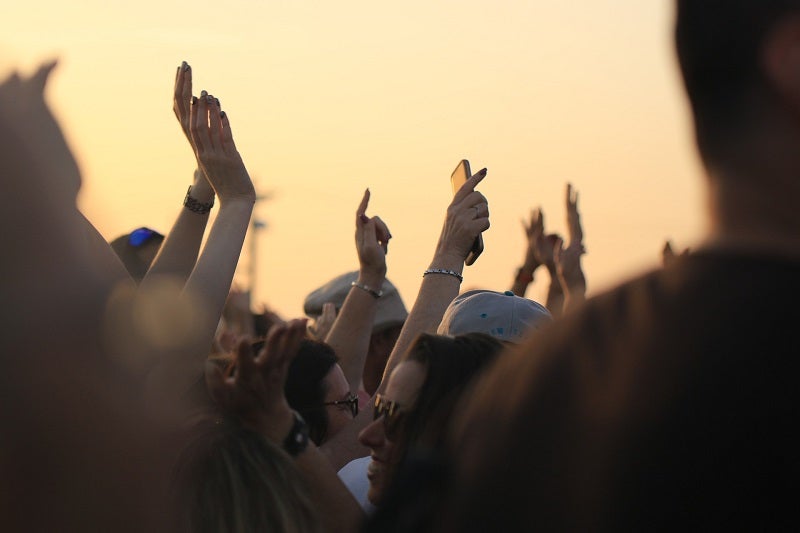 Glastonbury Festival waste: What is it doing for sustainability?
Glastonbury Festival starts on 26 June, with over 200,000 people expected to attend. With the festivities in full swing, the producers say that the event can produce a city-sized 2,000 tonnes of potential waste. This waste is processed on-site at Glastonbury's own recycling centre.
Glastonbury waste and farm infrastructure manager Robert Kearle explained via the Festival's website that waste collections are made in three categories – food and compostables, bottles and cans, and general waste. The bottles and cans waste are sorted by hand and sent for recycling, and the uncontaminated food and biodegradables are sent to be converted into compost.
The festival has also said its sustainable Green Fields area runs entirely on solar and wind power, only uses Forest Stewardship Council Certified building timber and has donated millions of pounds to its partners, WaterAid, Oxfam and Greenpeace.
Over the past 25 years @GlastoFest has raised millions of pounds for Oxfam as one of their official charity partners. The Eavis family visited South Africa recently to see how we have used their donations to transform the lives of women there. pic.twitter.com/EmaFDrsUTf

— Oxfam (@oxfamgb) May 31, 2019
However, as well as its own efforts, the festival also aims to encourage attendees to gear their minds towards making the event sustainable by introducing a range of eco-friendly initiatives.
How Glastonbury encourages attendees in sustainability efforts
All festival attendees are required to adhere to Glastonbury's terms and conditions and are required to sign a 'Love the Farm, Leave no Trace' pledge as part of its Green Pledge.
The pledge requires attendees to take all belongings home, use the bin bags and recycle pens provided to dispose of rubbish, use the toilets provided and refrain from urinating on the land, and use a reusable water bottle to cut down on single-use packaging. Glastonbury has announced that single-use plastic drinks bottles will not be available to purchase at this year's event. The Festival encourages attendees to refill their water bottles for free at the many water taps and WaterAid Kiosks throughout the event.
Today is #NationalRefillDay – the perfect opportunity to remind you that single-use plastic drinks bottles are banned at @GlastoFest this year!

We're on hand with 37 WaterAid kiosks around the festival site to keep you topped up and hydrated, see you there! #Glastonbury2019 pic.twitter.com/mfjQxQaZK4

— WaterAid UK 💦 (@WaterAidUK) June 19, 2019
Organisers have also outlined further details on Glastonbury's Green Pledge, such as the 'Think Before You Pack!' information. Under its reuse, reduce, respect mantra, the Festival asks attendees to bring their own bags for dirty clothes and rubbish, refrain from bringing excess packaging by removing all packaging from belongings before coming to the event, refrain from bringing non-biodegradable body glitter as a biodegradable option is available to purchase on-site, and refrain from the use of all disposable wipes, including biodegradable ones.
Village Greens is another initiative, created by the Festival in 2015, to encourage sustainability in camping. Consisting of small camping communities, the initiative includes socialising with other attendees and joining in campfires activities.
If attendees feel as though they would like to go the extra mile in making the event greener, they can also sign-up to become 'Worthy Warriors' to help preserve the festival's four elements; water, air, earth and fire. For water they should keep the rivers and streams free of pollution and turn off running taps and for air encourage other attendees to take public transport, cycle or liftshare to and from the event. They can contribute to earth by distributing recycling bags and keep rubbish off the grounds, and fire by taking part in their local Village Greens activities.
If you're coming to #Glastonbury2019 and starting to think about packing, then please remember:
– Pack light (you'll get in quicker)
– Only bring what you can take home with you
– Label your belongings (in case you lose them)
Read our packing list at https://t.co/xvYWPGfLlS pic.twitter.com/ykwACTmZew

— Glastonbury Festival (@glastonbury) June 15, 2019
Glastonbury Festival: working towards a better future in sustainability
It is certain that Glastonbury's waste efforts have shown how it has moved with the changing trends of sustainability.
The event started by sourcing its milk, cider and straw from the farm, with only a post-show waste clear up in operation, which lasted for months. Now, Glastonbury operates a full waste management system, as well as educating and encouraging its attendees on sustainability in all areas of the environment.