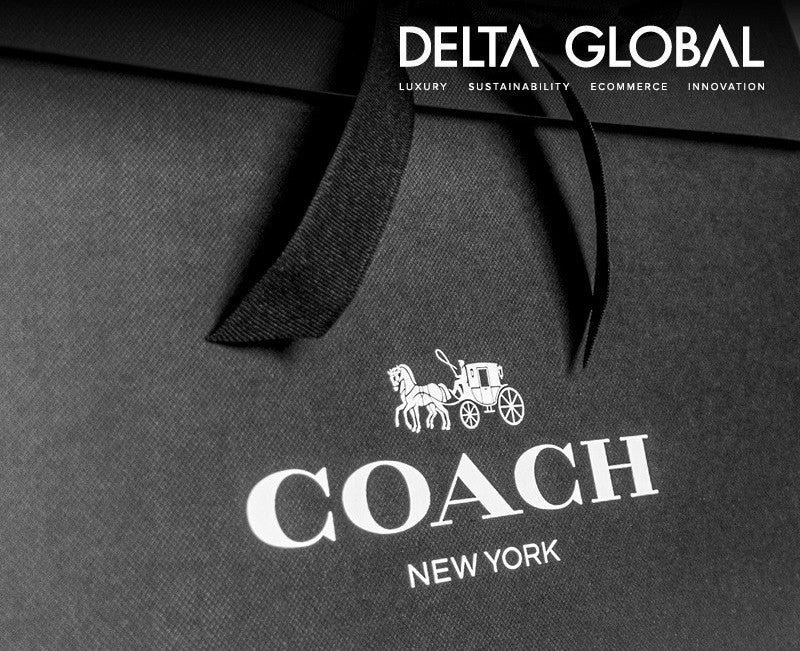 Deborah Williams: With sustainability trending within the packaging sector, how is the luxury packaging market keeping up with this trend while maintaining its high-end appeal?
Robert Lockyer: I think we're all brands, whether it be luxury or mid-market, sustainability is a given now – it's essential. It's not something that is an option; it has to be an essential. And certainly, it's down to innovative businesses like us to provide the luxury that is still required because of the type of brands that we're working with, but also being able to provide luxury with sustainability.  The two go hand-in-hand. We've been particularly successful with the brands that we deal with.
DW: We know that sustainability isn't just about materials or recycling, it's also about costs. And obviously, with luxury packaging at the higher end of the market, how is or how can it keep up with keeping the costs sustainable too?
RL: Well I think it's to do with having a realisation that sustainability is going to cost you more money – that's the whole point. We've had decades now of a blasé attitude towards sustainability. And we have to face facts; sustainability is going to cost more money. However, it's up to, again, businesses like ourselves to do as much as we can to drive value through the supply chain and luxury packaging that we produce, to minimise any cost increases whilst working with the brands to develop the sustainability they're looking for.
DW: Okay and other than sustainability, what other trends are emerging within luxury packaging?
RL: I think there's trends to reduce the amount of packaging but to make what you do use as luxurious and reusable as possible. I think the key is looking at other ways that the packaging can have a secondary life, not just as a vessel to carry the products or to display the product.
DW: So apart from it's obvious main luxury aspect, what advantage does the luxury packaging market have over, I guess, the regular packaging market?
RL: I think there's more room for costs in the luxury market. There's, generally speaking, a greater price paid for a luxury item then there is for, let's say, a middle or lower market item. So it makes it a little bit easier for the luxury market to absorb those additional costs.
DW: And what is the most important element to take into consideration when creating luxury packaging?
RL: I think that it's ensuring that the brand integrity is portrayed correctly.
DW: So what do you think the future of luxury packaging looks like?
RL: The future of luxury packaging looks very bright. I think it's an essential part of the brand experience. But I think it's all about innovation.
How well do you really know you competitors?
Access the most comprehensive company profiles on the market, powered by GlobalData. Save hours of research. Gain competitive edge.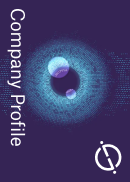 Company Profile – Free sample
Thank you!
Your download email will arrive shortly
Not ready to buy yet? Download a free sample
We are confident about the unique quality of our Company Profiles. However, we want you to make the most beneficial decision for your business, so we offer a free sample that you can download by submitting the below form
By GlobalData
DW: And have there been any new types of innovations coming through?
RL: Yes – there's a lot of innovations coming through. Certainly, we've been very active in innovating new products, particularly from a sustainable perspective, across rigid boxes, across online packaging that has a luxury feel to it at the same time and creating the brand integrity through luxury packaging, as well as e-com packaging for luxury brands.
DW: Okay, I just want to go a little further into that, about Delta's work as well. So you've worked with a lot of high-end designers, such as Coach and Tom Ford. Are there new types of requests or trends you are seeing from those luxury companies, in regards to producing luxury packaging?
RL: It's all around sustainability right now. Everything is around sustainability.
DW: Any specific requirements within sustainability?
RL: I think that the headline is sustainability. I think the specifics are understanding that every element of the packaging is sustainable, not just the headline parts of the packaging. So let's take a luxury bag, for example, it's not just the fact that the paper is of a sustainable and recyclable material but so are the handles, so are the finishes, so is the supply chain. Every single part of it, every single part of that process has to have a sustainable credential to it.
DW: And through Delta's work, overall, what attitudes or changes have you seen within the luxury packaging sector?
RL: I just think there's been a whole shift away from plastics obviously. There's been just a greater awareness across a wider number of brands more than anything. And lots of places, up until probably 18 months ago and maybe before the David Attenborough effect, they'd ask about sustainability on a broader scale but wouldn't really consider it because it was more expensive. But I think it's a natural expectation now of the consumer.
DW: And what do Delta's future sustainable efforts look like?
RL: Well we're already FSC accredited. We're already ISO accredited. We're looking at becoming SA8 1000 accredited across all of our global operations. We have tripled the size of our sustainable and design innovation centre, in terms of people and resources, and are actively looking to work with sustainably-conscious brands across the globe.
DW: And what does Delta Global's future plans look like in the next three to five years?
RL: Triple the size of our business.
DW: Does that mean in every aspect? So the e-commerce and the luxury?
RL: There are four key pillars for our business and that's luxury, sustainability, innovation and e-commerce. So it's driven through those four key pillars.
DW: And could you describe exactly within those four key pillars what you aim to do?
RL: It's difficult to be specific as a lot of it is commercially censored. The thing is, we've not long had a rebrand through Champion. We've had a lot of media interest, a lot of PR interest in what we're doing. But I think it has just reached at a pinpoint where it is and I think that we're actively focusing our efforts on those key areas.
DW: And finally, what is the main lesson you want the luxury packaging market to know in regards to luxury packing and sustainability within luxury packaging?
RL: I think it's just to have an open mind of what's possible and have a realistic budget for being able to provide the type of product that they really do want.