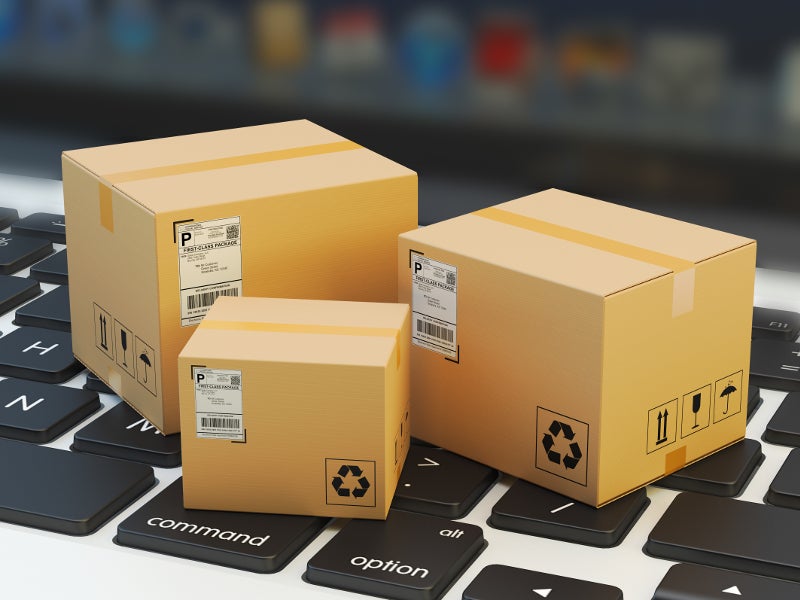 GlobalData research has found the top packaging influencers based on their performance and engagement online.
Using research from GlobalData's Influencer platform, Packaging Gateway has named ten of the most influential people in packaging on Twitter during Q3 2019.
Top ten influencers in packaging
Packaging Innovations is a packaging event organised by Easyfairs, a UK-based organiser of multi-format events. The company organises events to connect the packaging value chain in local markets. It has eight event brands that provide independent services to communities.
The Packaging Innovations event brand co-located with the Luxury Packaging event showcases innovative products and ideas from the primary and secondary packaging markets. The other event brands of Easyfairs include Empack, Label&Print, Aerosol Dispensing Forum, Perfume Cosmetic Design, Packaging of Premium & Luxury Drinks, Contract Pack & Fulfilment, Packaging Premiere, and Pentawards.
Twitter followers: 16,840
GlobalData influencer score: 100
Come and see PlasticFree Land at Packaging Innovations! https://t.co/pkQJ6v6mgi #PACK2019 #sustainability

— PackagingInnovations (@EasyfairsPACK) September 11, 2019
Domino Printing is a coding, marking, and printing products provider headquartered in the UK. Founded in 1978, the company is a subsidiary of Brother Industries, an electronics and electrical equipment company based in Japan.
The company's product portfolio comprises continuous inkjet, scribing laser, fibre laser, drop-on-demand valve jet, drop-on-demand piezo, binary inkjet, thermal transfer overprinting, thermal inkjet, and print-and-apply labelling.
Domino's group companies include Citronix, Domino, Graph-Tech, Mectec Elektronik, PostJet Systems, and Wiedenbach Apparatebau.
Twitter followers: 7,239
GlobalData influencer score: 97
Manufacturers, have you ever considered the use of automatic print inspection for your production lines? https://t.co/WLA7rOfQiv

— Domino Printing UK (@DominoPrint_UK) September 24, 2019
3. Leading Futurists (@packfutur)
Leading Futurists provides insights on the packaging industry to corporations, government agencies, trade and professional associations, and non-profit organisations. It was founded by John Mahaffie, a speaker and consultant, and Jennifer Jarratt, an author and recognised thought leader, in 1997.
The services offered by the company include consulting, insights, talks, and trainings on the future of packaging. The company also leads multi-sponsor programmes for developing strategies within the packaging industry. Its Future of Packaging event is designed to inspire packaging experts to innovate and build new strategies for the packaging industry.
Twitter followers: 22,600
GlobalData influencer score: 87
Changing consumers' habits? PepsiCo moving away from single-use plastic bottles with SodaStream, and encouraging consumers to use their own re-usable bottles https://t.co/70cRWcEk5I

— Future of Packaging (@packfutur) September 25, 2019
Weber Packaging Solutions offers high-quality labelling and coding solutions of all shapes and sizes across all industrial sectors. It was originally founded as Weber Addressing Machine Company in 1932.
Headquartered in Illinois, US, the company has operations in Mexico, Canada, Europe, Asia, and Australia. Its product portfolio includes label printers and applicators, inkjet coders, customised labelling systems, and RFID systems.
Twitter followers: 5,085
GlobalData influencer score: 86
Weber has experience designing and printing labels for the craft beer industry and can help all brewers from start-ups to large mega corporations. Download the New Craft Beer Label Idea Book https://t.co/5eQm94WBNo #craftbeerebook pic.twitter.com/9IpWLj7FtF

— Weber Packaging (@WeberPackaging) September 16, 2019
Mark Spaulding is the associate publisher and editor-in-chief at Converting Quarterly, the official and technical journal for the Association of International Metallizers, Coaters & Laminators.
Spaulding has been in the print editorial creation/acquisition, online-content generation and social-media interaction domain for more than 35 years. He also publishes his own opinions under The Converting Curmudgeon, a monthly blog on Converting Quarterly.
Twitter followers: 1,980
GlobalData influencer score: 84
@TLMI printTHINK #Environmental Panel: Grand Rapids Label achieved 75% landfill avoidance in 2018, aiming for 80% in 2019; need to know what's in your wastestream; Gaylords work, no baler is really necessary; 40 Gaylords/truck meets recyclers' parameters. #recycling #labels

— Mark Spaulding (@CnvCurmudgeon) September 12, 2019
6. A and M Tape and Packaging (@AMTAPE)
A&M Tape & Packaging is a manufacturer and distributor of corrugated, packaging, and shipping products. Founded in 1977, the company's main distribution centre is located in Florida, US.
The company offers several types of tapes along with supplies for packaging including boxes and equipment through MrBoxOnline.com. It also specialises in designing and offers customised packaging and shipping solutions.
Twitter followers: 9,194
GlobalData influencer score: 83
Where Your Old #Cardboard Boxes End Up https://t.co/yYq0CKdhYZ#recycling #packaging

— MRBOXonline.com (@AMTAPE) September 17, 2019
7. Packaging of the World (@packagings)
Packaging of the World (POTW) is a packaging design blog that publishes creative and unique projects from global agencies to make it available to students and designers. Founded in 2008, the website began with a private collection of founder Derrick Lin's designs. It has undergone six redesigns till date and has won the Blogger's Blogs of Note title in 2009.
POTW archives thousands of projects, while its audience range from manufacturers and suppliers to advertising agencies, packaging and graphic designers, and students.
Twitter followers: 21,534
GlobalData influencer score: 75
"Our packaging needed to convey an emotional, human message but be functional at the same time."
RICEMAN #packagingdesign by Backbone Brandinghttps://t.co/iGqlYLGoLQ pic.twitter.com/BqjOt6EguU

— PackagingOfTheWorld (@packagings) September 4, 2019
Tri-Star Packaging, a food packaging manufacturer headquartered in Middlesex, UK, was founded by Kevin Curran and Kevin Prosser in 1990. The company is one of the major packaging suppliers for to-go food products and won the Foodservice Packaging Association award for National Distributor of the year 2015. It also won gold in casual dining innovation challenge 2016 and ScotHot new product award winner 2015, among other awards and accolades.
Tri-Star's product portfolio includes cups, drink carriers, food carriers, bags, cutlery, bakery boxes, labels, accessories, essentials, and hygiene products. The company was recently acquired by Bunzl, a distribution and outsourcing company based in the UK, but continues to trade independently.
Twitter followers: 3,241
GlobalData influencer score: 70
Protecting the environment for future generations is increasingly important to Millennials & Gen Z. Key trends such as food waste, traceability & local continuing to grow. The war on plastic is moving forward as brands make packaging sustainable to attract the loyalty of Gen Z. pic.twitter.com/coeNcQDGwU

— TUCOltd (@TUCOltd) September 6, 2019
Tim Sykes is currently the head of content at Packaging Europe, a website offering news, analysis, interviews, and case studies related to packaging.
Tim has experience in publishing, journalism, packaging, product development, and business development. He previously worked as project manager and editor at Positive Publication before joining Packaging Europe in 2007. Tim also taught at the University College London (UCL) for more than two years.
Twitter followers: 2,945
GlobalData influencer score: 68
Thank you @PackagingEurope for recognizing our recycling sorting technology project, HolyGrail, in the "Driving the Circular Economy" category at #FachPack2019. We look forward to continued collaboration with our partners to improve recycling efforts! pic.twitter.com/QdTb4tuYEn

— Procter & Gamble (@ProcterGamble) September 25, 2019
JoAnn Hines is a packaging expert and consultant with more than 40 years of experience in the packaging industry. She shares the latest trends, technologies, and innovations in the packaging industry that are required for businesses to sell their products.
Hines builds brands through social media by providing expertise on the virtual global packaging industry. Her specialties include packaging launch or makeover, brand identity, package design infringement, branding, merchandising and packaging education, and training.
She has spoken at several packaging trade shows and written columns on packaging trends and technologies.
Twitter followers: 23,470
GlobalData influencer score: 68
The latest Packaging Design Daily! https://t.co/hiTm07Y3UC Thanks to @JohnsByrne @TricorBraun

— JoAnn Hines (@packagingdiva) September 6, 2019